1. The fastest download speeds are to be found in Romania.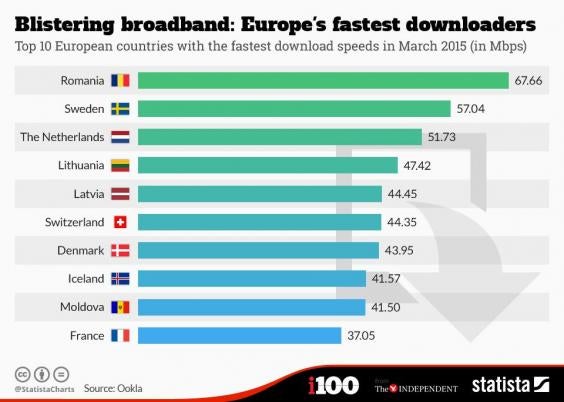 ---
2. Estonia has, per capita, more drug-related deaths than anyone else.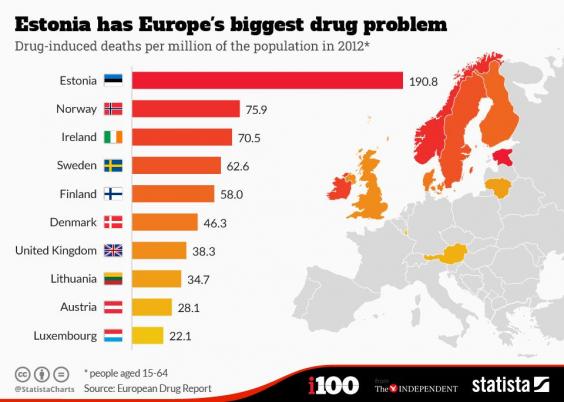 ---
3. Greek workers work the longest hours in the EU.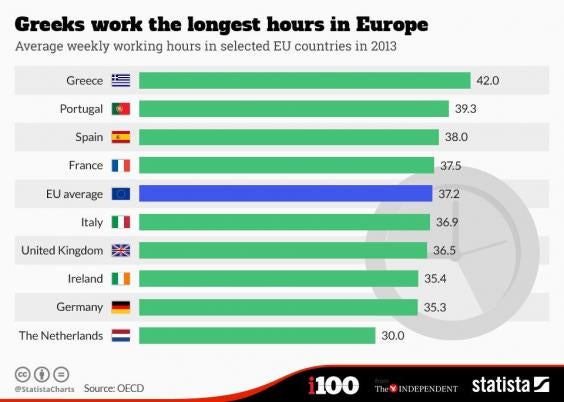 ---
4. Swedish women are the most likely to be sexually harassed.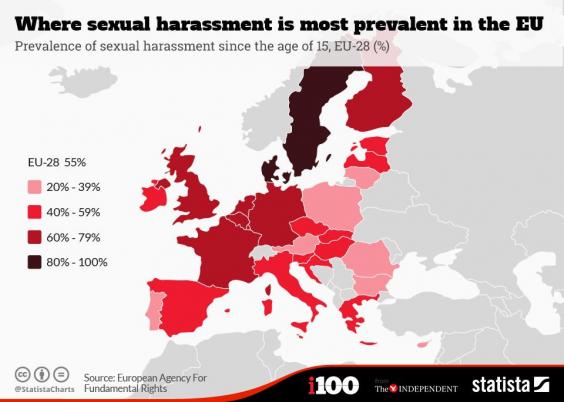 ---
5. Young Italians, by some distance, are the most likely to live at home with their parents.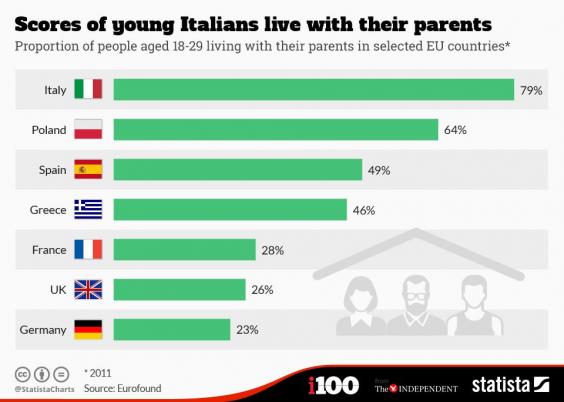 ---
6. Luxembourg is home to the highest proportion of foreign nationals.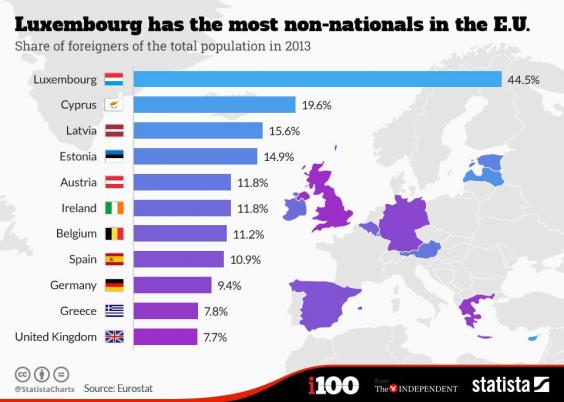 ---
7. People in Spain are the most likely to feel neighbourly.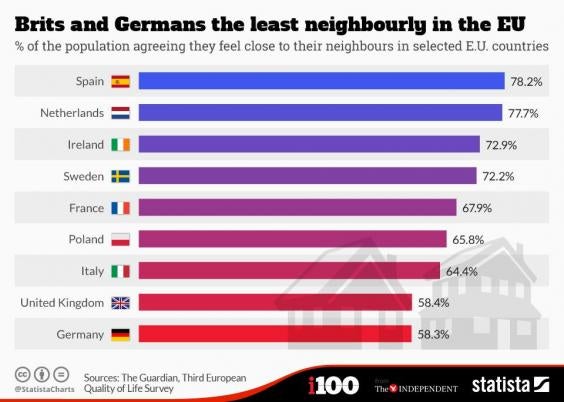 ---
8. Italy has cut back its military spending more than any other major European Nato member.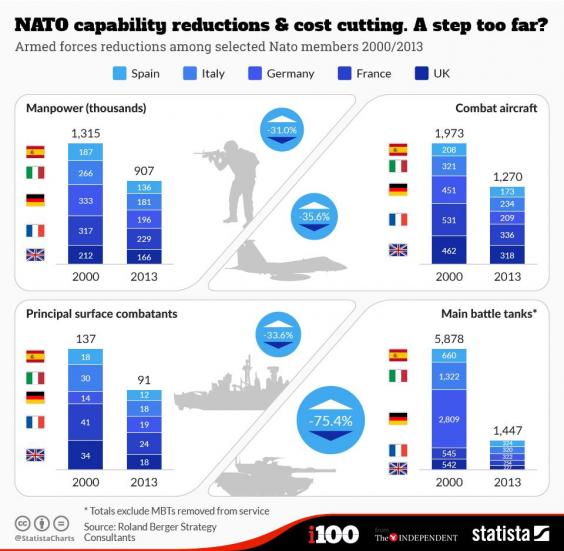 ---
9. Europe's largest Muslim population is in Germany.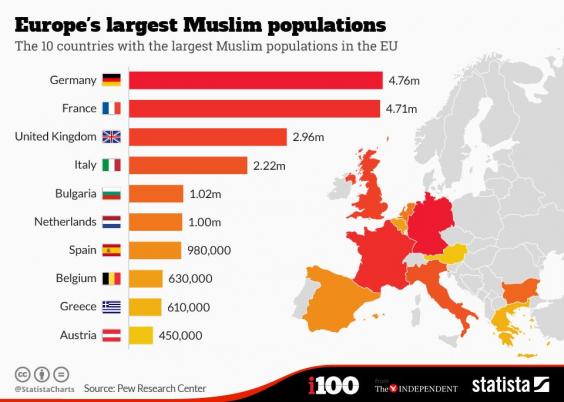 ---
10. The UK and France have some of the most positive views of Muslim people.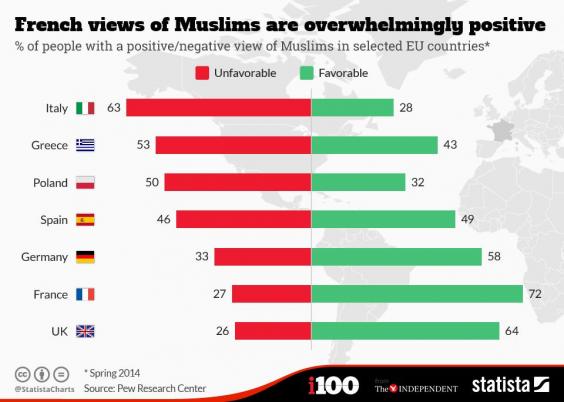 ---
11. Everyone likes Christmas, apart from France.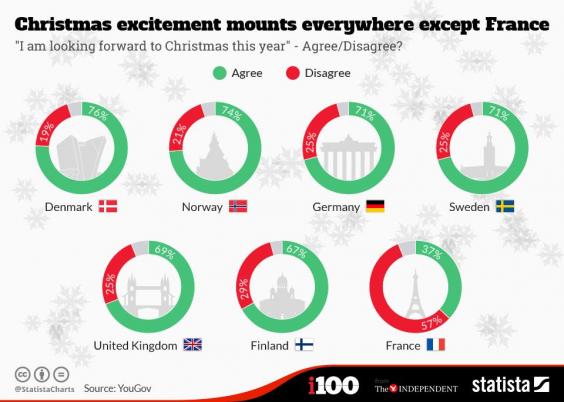 ---
All charts courtesy of Statista
---
More: [The week that proved Britain is confused about Europe]2