Ari Shaffir recently mentioned fellow comic Damienne Merlina on a show recorded for Comedy Central, saying she was "so annoying", "the worst" and had "that fat smell".
Shaffir also used her disability as a punch line, suggesting her one arm may make it harder for her to wash.
Merlina responded with this emotional video, where she explained she had never had more than "two paragraphs" of conversation with Shaffir, adding "it's not OK attack people based on their size and their physicality in any way".
This isn't funny, it's not comedy. It's bullying... You can still be a funny person without being super-duper crappy to other people.
Her sign off?
Hey Ari, have you ever heard of stem cell research? Because my arm just started to grow back. Watch: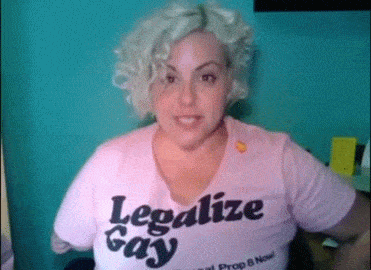 More: Wednesday Addams has the perfect response to catcalling