World leaders faced accusations of "pseudo solidarity" on Monday after wide shots displayed on French TV news indicated they did not "lead" a million-strong march in Paris to honour the victims of French terror - but instead kept back from the crowds for security reasons.
Now an image comes from Ultra-Orthodox Jewish newspaper The Announcer offers a new new perspective on the world leaders at the march. The Israeli paper photoshopped women out of the crowd, as spotted by journalist Yair Rosenberg. According to Mediaite, Angela Merkel, EU foreign policy chief Federica Mogherini and the mayor of Paris Anne Hidalgo have all been removed from the picture.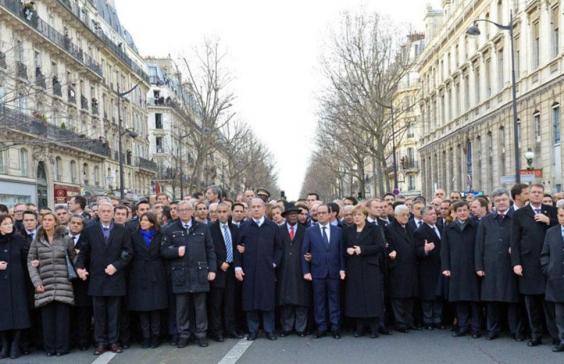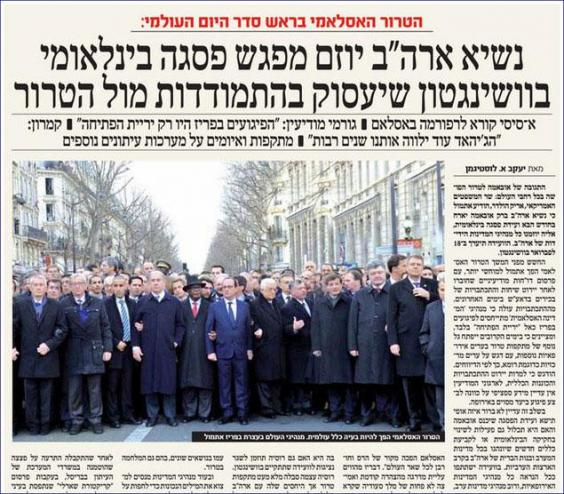 This has happened before: In 2011 Der Tzitung, a Brooklyn-based Orthodox Jewish newspaper apologised after photoshopping Hillary Clinton and another woman out of the photo of Obama and his team watching the raid that killed Osama Bin Laden in the White House. Two years prior to that, Yated Ne'eman, a different Orthodox newspaper photoshopped the women out of Israel's new Cabinet.
More: Do world leaders at Paris march really care about press freedoms?