Update: Michael McFeat has now been deported from Kyrgyzstan
You can find a recipe for chuchuk over on kuharkin.ru
A British man compared a Kyrgyzstan culinary delicacy to a 'horse penis' and could now face a lengthy stretch behind bars.
Michael McFeat, who comes from Perth in Scotland and works for Canadian company Centerra Gold, wrote a Facebook post about his Kyrgyz colleagues while working in the central Asian country.
Alongside a photograph, McFeat commented that his fellow gold miners were queuing up for their "special delicacy, the horses' penis," according to AFP.
The foodstuff is not actually made from the animal's penis, but is instead a long, curved, spicy sausage made from horse meat which is known as chuchuk. It's popular during holiday celebrations and served throughout central Asia.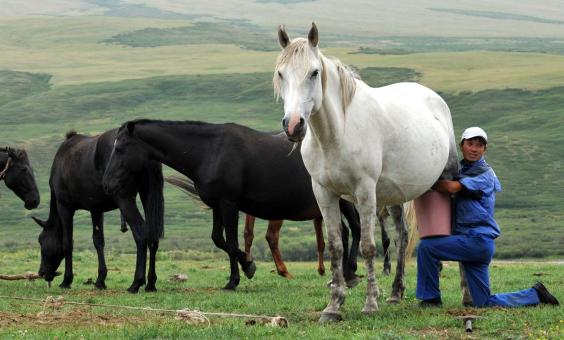 McFeat was detained by police and could reportedly face racial hatred charges – an offence that could lead to a prison term of up to five years.
A trade union leader at the Kumtor mine confirmed a short strike took place, but work resumed on Sunday.
McFeat soon deleted his Facebook post and replaced it with this apology.
A member of the foreign office is in contact with local authorities over Mr McFeat's detention.
---
---
More: A man called Kale is about to open a vegan butcher that sells 'meat-free meat'