This morning, it was revealed that Theresa May's staff left a full schedule of her January visit to the North West on a train, prompting a full security meltdown. 
The documents detailed which hotel the PM was going to, a scheduled phone call to the General Secretary of Nato and her dinner plans.
Worrying stuff.
British politicians are unfortunately a bit prone to security blunders involving public transport.
Here are 7 other things they left lying around on public transport...
1.    Nick Clegg's debating tips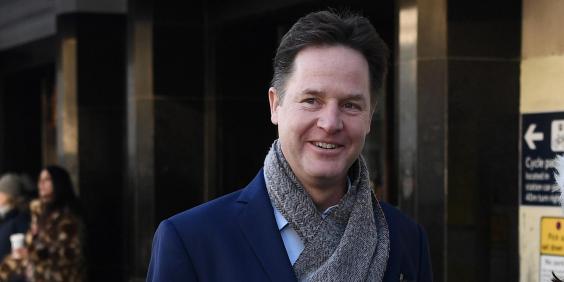 In his haste to prepare for the TV debates of the 2010 General Election, the soon-to-be Deputy Prime Minister left his notes and coaching tips in the back of a black cab. The dossier was written by Lib Dem campaign boss John Sharkey, and told Clegg to show "more passion/conviction", not be "too repetitive", "look more relaxed" and use "shorter, simpler answers".
The embarrassing release also referred to Gordon Brown's "weird language" and "lots of fudge", and told Clegg off for being "offensive" by comparing assisted suicide to putting down a pet.
2.    Gordon Brown's makeup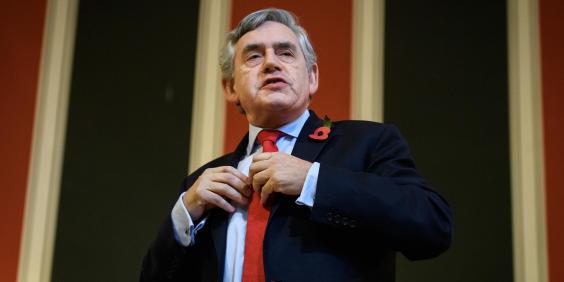 A senior aide to Gordon Brown left instructions on how to apply his makeup in a taxi in 2009, in a rucksack along with notes on how to tackle the expenses scandal and his receipt for some £153.15 plumbing work.
For reference, the ex-Prime Minister has "a transparent bush" with "foam all over" first, followed by product from the "small pot under eyes, dimple, creases", then Clinique makeup all over, "like painting a wall", with "terracotta Guerlain" to finish. 
3.    A terrorism report on Al-Qaeda 
Senior civil servant Richard Jackson was fined £2,500 and docked three pay grades after he left a seven-page report on the vulnerabilities of Al-Qaeda and an assessment of the strength of the Iraqi security forces, some of which was marked 'Top Secret', on a train. 
In court, it was revealed that he had been "physically sick" and rushed to the lost property office to retrieve them, but they had already been discovered and handed to the BBC.
4.    Cameron's Red Box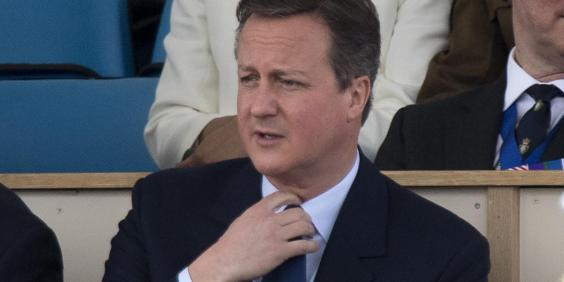 In 2013, David Cameron's Prime Ministerial briefcase was photographed apparently unattended with the key still in the lock, while he went for a walk down the carriages.
The PM claimed the security concern was "nonsense" and that a member of his security team had been with the box, despite a passenger's claim that "I could have run off with it if I'd wanted to". 
5.    Spy training notes
After a heavy night at a tapas bar local to the Secret Intelligence Services building in 2000, an MI6 officer left a laptop containing information about agent training in a taxi. 
The laptop was only recovered through an advert in the Evening Standard offering a substantial reward, and MI6 and MI5 decided to review security procedures after the loss. 
6.    Kate and George's Caribbean docs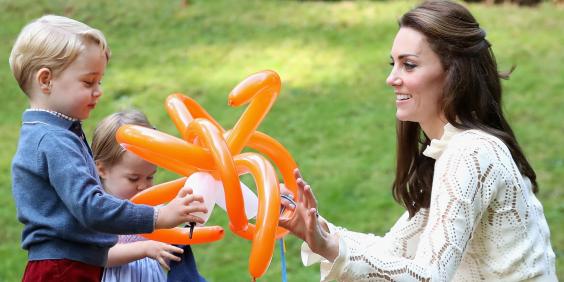 During a trip to the Caribbean in 2014, Kate and Prince George's bodyguard left "secret" documents on their British Airways transatlantic flight. 
The police said that there was no classified information in the documents, although they did acknowledge the mistake after the files were returned. 
7.    Yet another WMD dossier
Shortly after Richard Jackson's gaffe with the Al-Qaeda files, another batch was left on the train at Waterloo – this time containing information on how trade and banking systems could be used to finance WMD production in Iran. 
The Treasury said they were "extremely concerned", and Chris Huhne described the incident as "an appalling embarrassment for an accident prone government".
---
More: This quote shows exactly what Theresa May thinks of Brexit