A picture of Corbyn in a train toilet sparked a meme wave.
The snap shows the Labour leader leaning on a train toilet door, wearing what appear to be safety glasses and a baseball cap. 
There's no logo on the cap though... Maybe 'Nationalise the railways again' would be a good call?
The bizarre photo was taken while on a visit to a rail factory in Doncaster, but the strange stoic pose seemed too good and opportunity for Twitter.
One user simply asked why the photo was taken...
Corbyn goes to the toilet. #ManOfThePeople Needs PPE goggles? What on Earth is he going to do in there? #moab pic.twitter.com/uJcliC67sA

— Jon Izzard (@JonIzzard) April 14, 2017
Others related to Corbyn's stern expression.
I've had beckoning looks from by a toilet cubicle door just like this before pic.twitter.com/wHBqyRD7DI

— Alex (@rubytrubes) April 14, 2017
tfw you still don't trust those train toilet button locks pic.twitter.com/l6M9Baw4tv

— Sam Bowman (@s8mb) April 14, 2017
Some mocked his glasses.
Wait. Does Jeremy have special 'going to the toilet' glasses? pic.twitter.com/FLsazJTpxH

— Jake Wilde (@Jake_Wilde) April 13, 2017
While others made movie comparisons.
2017's hottest new techno thriller. Jeremy Corbyn is Jason Bourne in The Bourne Incompetency. pic.twitter.com/GQk1gew3nA

— Cuck Norris (@twlldun) April 14, 2017
And one twitter user asked the unthinkable.
Jeremy Corbyn looks like he's about to drop the hottest mixtape of 2017 pic.twitter.com/PvBKiHITKH

— Jon Brady (@jonbradyphoto) April 14, 2017
Your SS17 look ladies and gents.
He could blow the case of the missing opposition wide open! 
No comment. 
Mr Corbyn did have a look around the rest of the plant. 
Here he is taking a photo on his phone.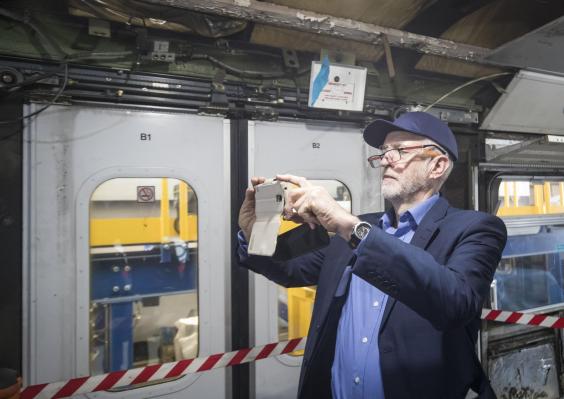 Exiting first class.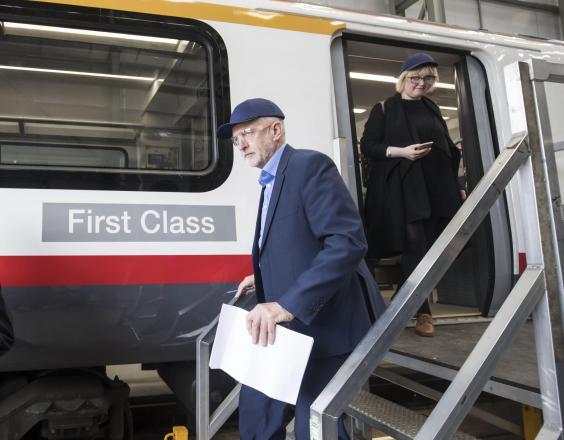 Standing in front of a train.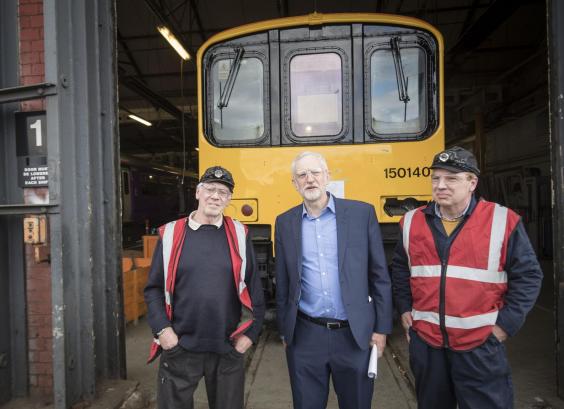 And pondering.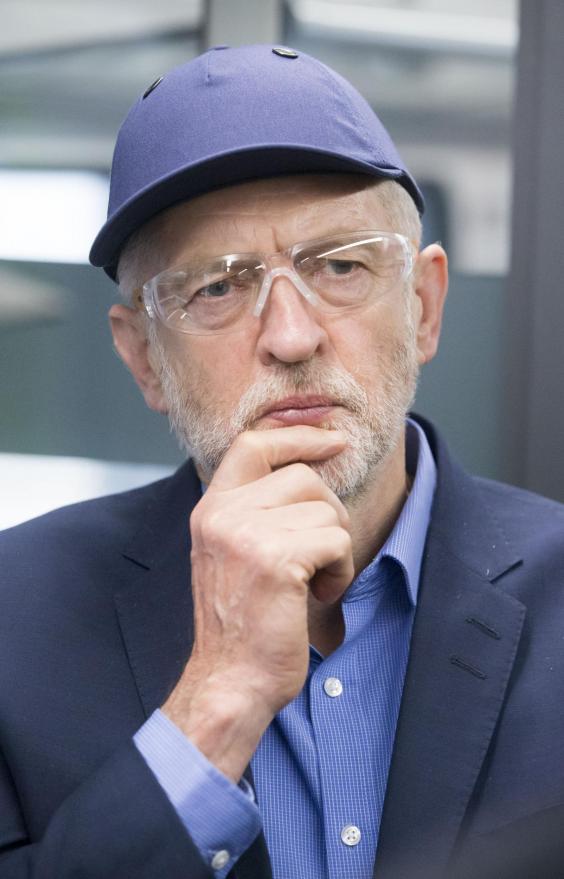 ---