Tony Blair has been named philanthropist of the year by GQ for his "tireless charitable work" – prompting much mockery. Even the man himself didn't look entirely comfortable with the situation.
Rather than pointing out why Blair may not be the best choice for the award, here are nine people who actually deserve that title. Unlike GQ, we haven't restricted the choices to men. We also selected these people with this Collins English Dictionary definition in mind.

---
Amy Hughes
Amy Hughes of Shropshire is currently on a mission to run 53 marathons in 53 days to raise money for the Isabelle Lottie Foundation, which aims to raise awareness of early diagnosis of brain tumours in children and young adults. You can follow her progress here.
---
Matthew Loddy
Completing 100 marathons in 100 days for the Teenage Cancer Trust two years ago was not enough for this amateur runner and charity fundraiser. In 2013 he did 30 marathons in 30 days, also for the Teenage Cancer Trust. Loddy continues to raise money through the Framework Foundation.
---
Jamie McDonald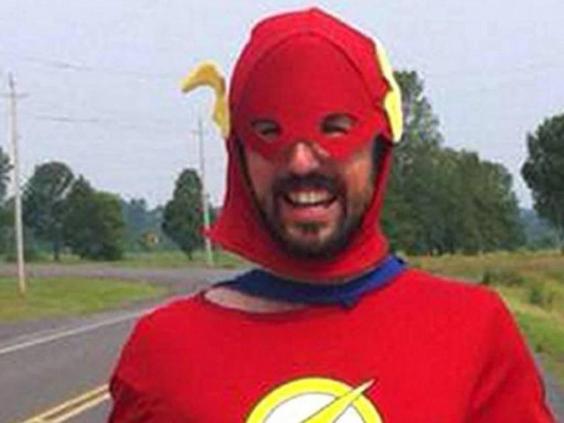 Jamie McDonald spent a year running across Canada dressed as superhero The Flash and raised more than £100,000 for charities.
---
Jean Bishop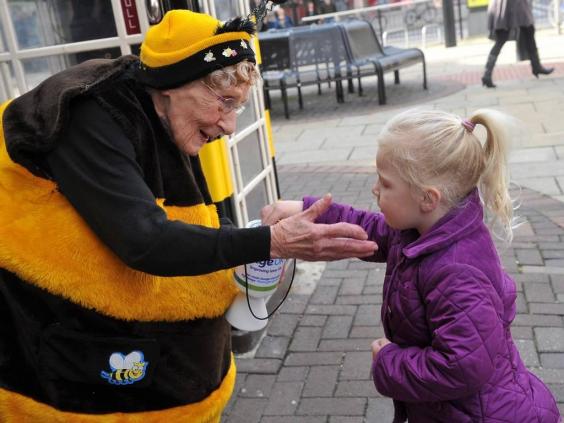 93-year-old Jean Bishop is known as the bee lady in Hull. She began raising money for Age UK 14 years ago, wearing a bee costume while rattling her collection tin. So far she has raised more than £100,000.
---
Alf Collington
When Alf Collington retired from his job in business in 2012, he decided to start a foodbank in his local community. Falkirk foodbank now has 50 volunteers.
---
Carmel Allen and Josephine Drew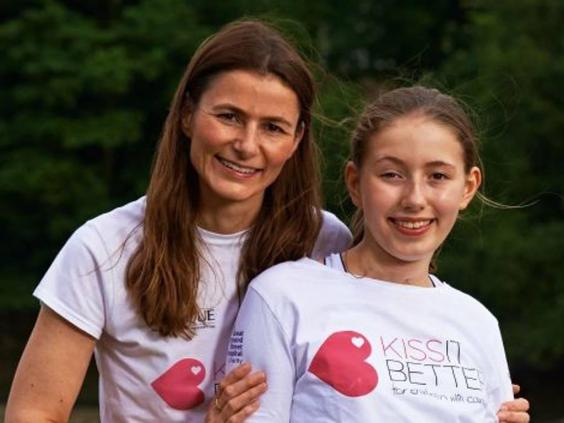 Carmel founded the Kiss it better appeal after her daughter was treated for cancer as a child. Ten years on Josephine is healthy and they have raised £800,000 for cancer research.
---
Fiona Cunningham
The 18-year-old from Stoke-on-Trent started the #nomakeupselfie campaign which raised more than £6million for cancer charities.
---
Charlie Simpson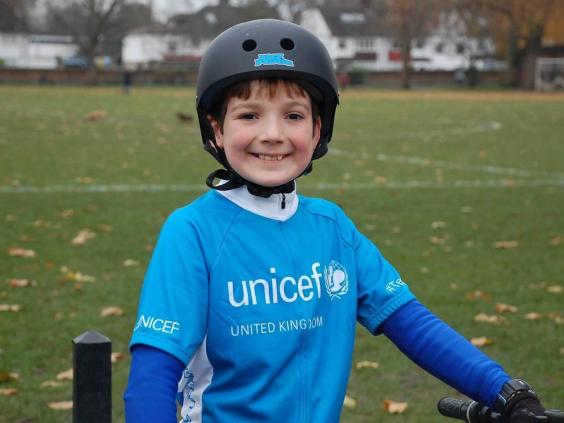 Charlie Simpson is 11 and has raised a massive £260,000 for Unicef since he was seven. After the 2010 Haiti earthquake, he cycled round his local Fulham park seven times, aiming to raise £500. Four years on, he has raised more than 500 times that.
---
Several examples via the Independent on Sunday's happy list.
---
More: And the award for Troll of the Year goes to GQ magazine