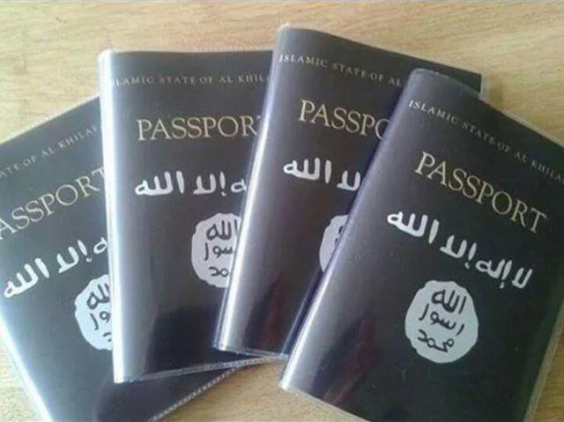 These pictures of passports supposedly issued by the Islamic State have been widely circulating on social media.
The pictures have even been tweeted by experts from the Quilliam foundation but there is just one problem: they are fake.
Shiraz Maher, senior fellow at King's College London, looked at the images for i100 and told us they were undoubtedly a hoax: "If Isis were issuing passports they wouldn't say the Islamic State of Al Khilaf in English on them, for starters. And of course they call themselves the Islamic State now. A passport at the end of the day is a travel document. No countries are recognising the Islamic State. It's entirely meaningless."
He added that the pictures first surfaced in May, months before the Islamic State of Iraq and the Levant (Isis) declared it was forming a caliphate and renamed itself simply the Islamic State.
---
Similarly, Maher told i100 this picture tweeted by ex-Tory MP Louise Mensch, purportedly of a child crying because she was being forced to marry a fighter from the Islamic State, is a still from a video that had been taken out of context. Rather than the girl crying because she was about to marry the man in the picture, she was crying because she had been at a Koran recitation for children and her reading had not gone well: The man was trying to comfort her.
As for what we report about matters pertaining to the Islamic State, beyond basic accuracy? Maher told us that the Islamic State is using misreporting to deflect attention from their actual crimes.
"They use smears to deflect attention from the real crimes they are committing and saying the western media is weighted against them. Then their friends or supporters don't take legitimate reporting - for example about the plight of the Yazidis - seriously."
"Isis are doing lots of terrible thing and committing lots of crimes. We don't need to smear them."
More: This child is given a choice by Isis - jihadist or suicide bomber