While western media coverage of North Korea's Kim Jong-un is rightly critical, a recent video uploaded to YouTube is making people question the treatment of our own unelected head of state.
The video, uploaded to YouTube by John Smith, overlays the commentary of the BBC's Korea correspondent Stephen Evans from a march in Pyongyang onto footage of the annual Trooping of the Colour, which coincides with the Queen's birthday, at Buckingham Palace.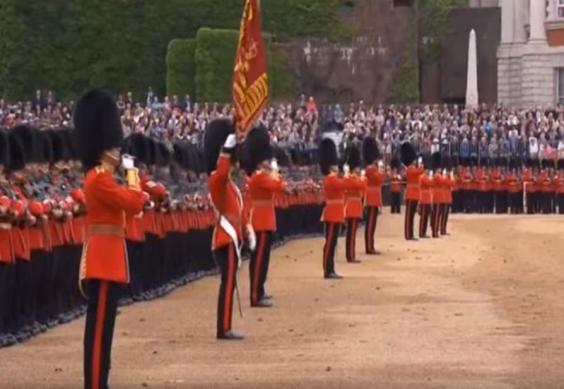 While it does not exactly offer the perfect comparison in terms of the two regimes, it does arguably highlight an uncomfortable truth about idolisation (as well as just how ridiculous the Trooping of the Colour really is).
Military parades, silly uniforms and adoring fans aplenty...
---
More: North Korean soldier who defected speaks out about life under Kim Jong-un