The Office for National Statistics (ONS) has released its first report on national economic wellbeing.
Based on this report we present why, despite the fact that the economy is growing relatively strongly and the cost of living is falling, many people still feel worse off than they did six years ago.
---
The ONS has confirmed that the economy grew by 0.7 per cent in the third quarter of 2014, taking GDP three per cent above its pre-crisis peak.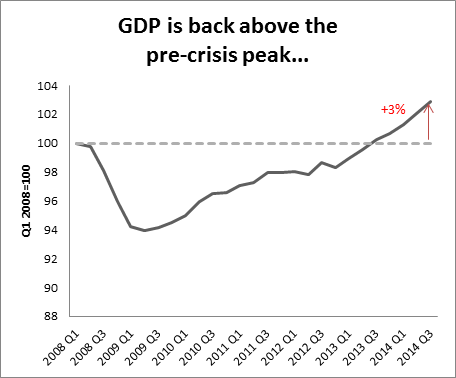 ---
The most recent employment report from the ONS showed joblessness falling to just six per cent in the three months to October.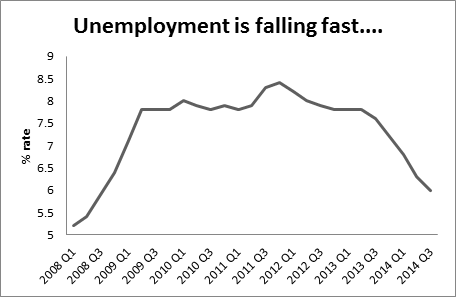 ---
Consumer price inflation has also declined to its lowest since 2002, pushed down by lower global oil prices and the supermarket price war.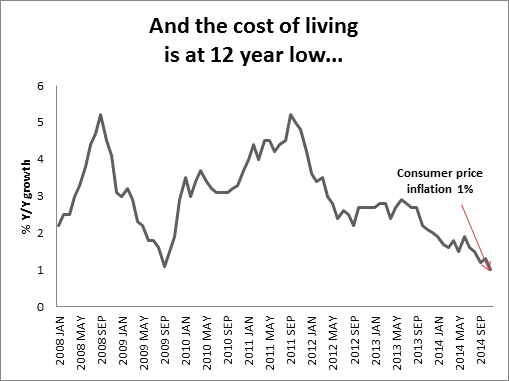 ---
But adjust the GDP figures for the growing UK population and economic output per head is still two per cent below where it was back in 2008.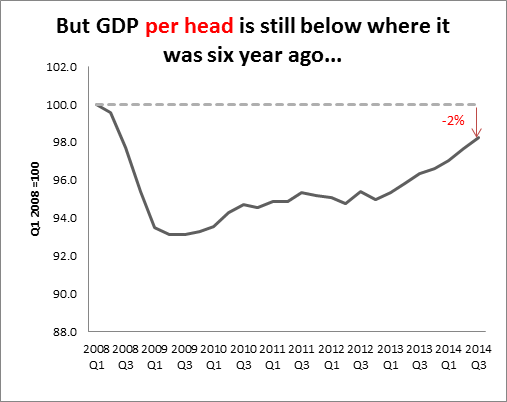 ---
And some of the income from GDP output goes to companies, rather than workers. Examine the portion of output that goes to households and one ultimately arrives at disposable income per head.
And this is still six per cent lower than it was in 2008.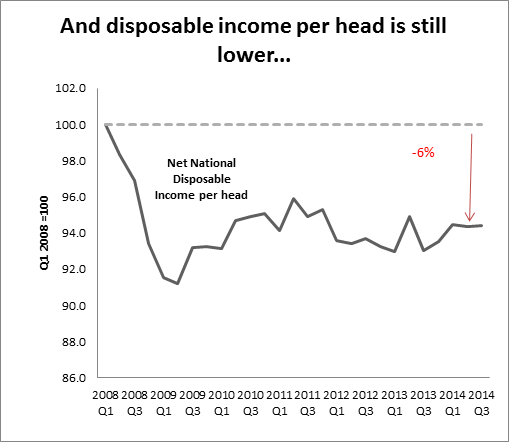 ---
This depressed picture is supported by ONS surveys, which show average household incomes still down five per cent on 2008 levels.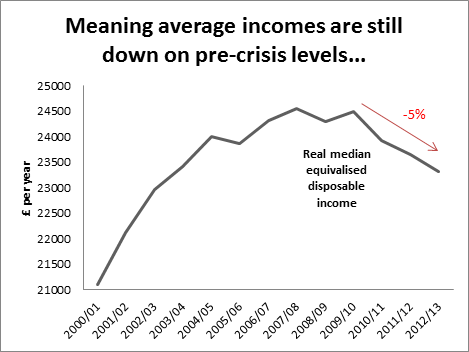 ---
The Eurobarometer consumer survey also asks households about their financial situation over the past 12 months. A negative balance means people's financial situation got worse. As this final chart shows, although things are deteriorating at a slower rate, the picture is still negative.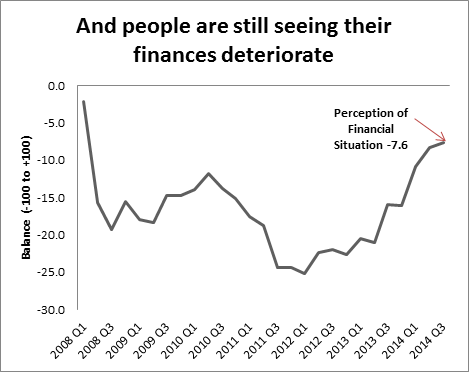 So, in conclusion: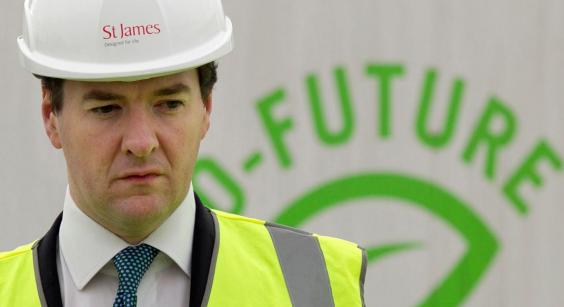 ---
More: [Six charts George Osborne doesn't want you to see]2