This is the Arabic letter for "N".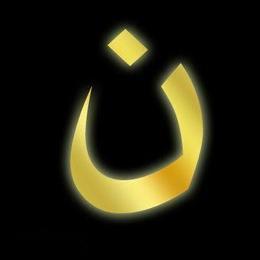 ---
You may have seen several people and organisations change their profile pictures on social media to it - including the Church of England and the Archbishop of Canterbury.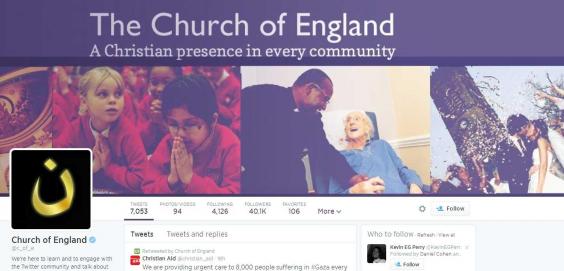 ---
You might also have seen people drawing it on their hands.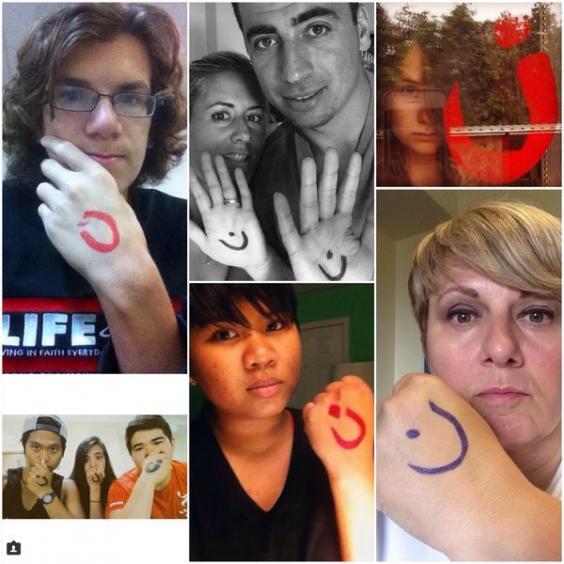 ---
And using the hashtag #weareN
---
It is part of a campaign in solidarity with persecuted Christians in Iraq.
Several have had the letter ن put on their doorways, to show that those inside are Nazarene, which means Christians in Arabic.
---
Christians have lived in Mosul, Iraq's second city, for 2,000 years.
But last month they were told to flee, pay a tax, or convert to Islam by fighters from the Islamic State (formerly known as ISIS). Patriarch Louis Sako told AFP: "For the first time in the history of Iraq, Mosul is now empty of Christians."
According to France24, an estimated 3,000 Christian families have been displaced. IS fighters also posted a video on YouTube purporting to show them destroying the tomb of the prophet Jonah.