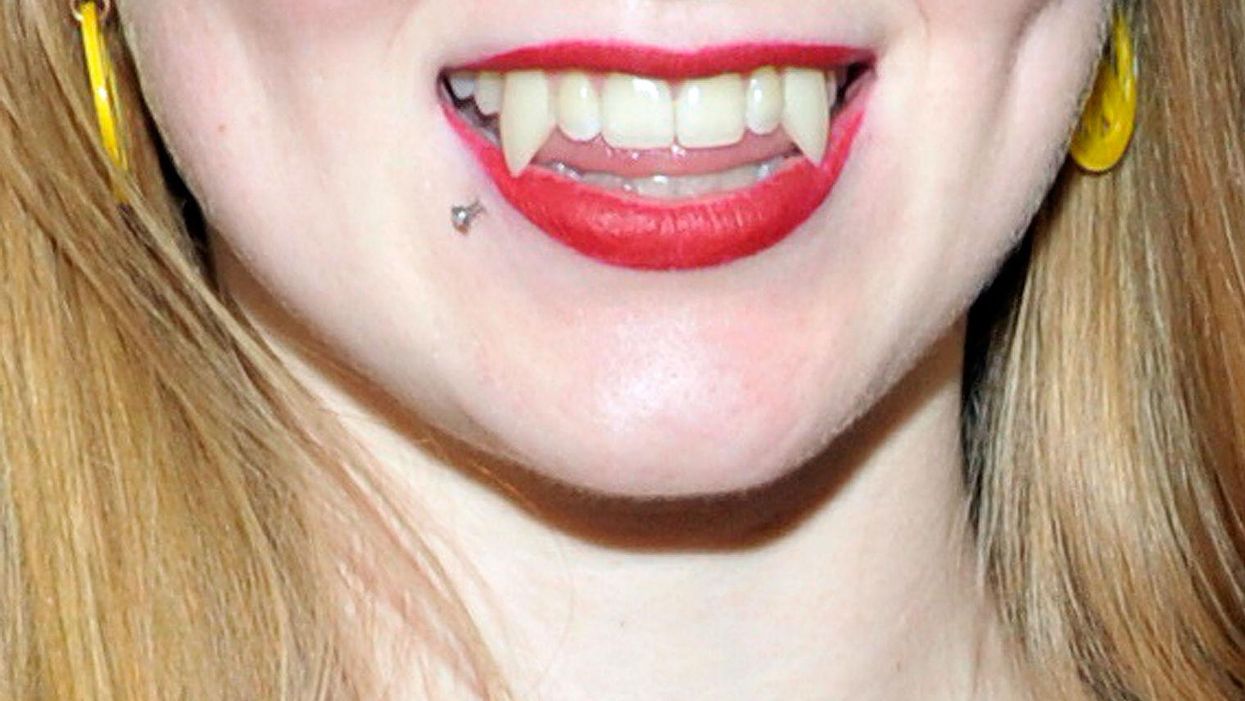 This woman likes to bite people in goth clubs and drink their blood.
Yes, by and large, this makes her a vampire.
Georgina Condon, from Brisbane in Australia, enjoys the "metallic taste and texture" of blood and sucks directly from the wound.
The 38-year-old makeup artist has known of her obscure desires since a child, and found her first 'donor' aged 17.
Georgina describes the feeling as "sensual" - she gets off from the act and says it's like tucking into a tender piece of steak.
The difference between Georgina and, say, Dracula, is that her 'victims' welcome her sucking. They enjoy being fed from as much as Georgina enjoys feeding.
Okay then. Here's what Georgina has to say. She told the Daily Mail in Australia:
There is a science to it, it's like when you're hanging for a really good red steak.

I still get a few people on the street asking me if I like garlic. I just turn around and tell them I love it.
Georgina used to go to goth clubs, vampire balls, to find men who're "turned on" by her love of blood.
Now, she goes with her boyfriend of two years, Zamael. He was surprised about Georgina's ways but soon agreed to let her drink his blood.
She has specially sculpted fangs and dresses the part.
Georgina Condon/Facebook
Georgina also explained how she drinks - a razor to break the skin and let the blood flow.
"You have to be very careful," she said.
Georgina was inspired by books and movies such as True Blood and Twilight. But she says life isn't as dark and mysterious at it sounds.
I want to express it well, I don't want it to end up you sounding silly as people often get strange when I talk about it. It's not like in a movie - I don't hide in the shadows and jump out at people.