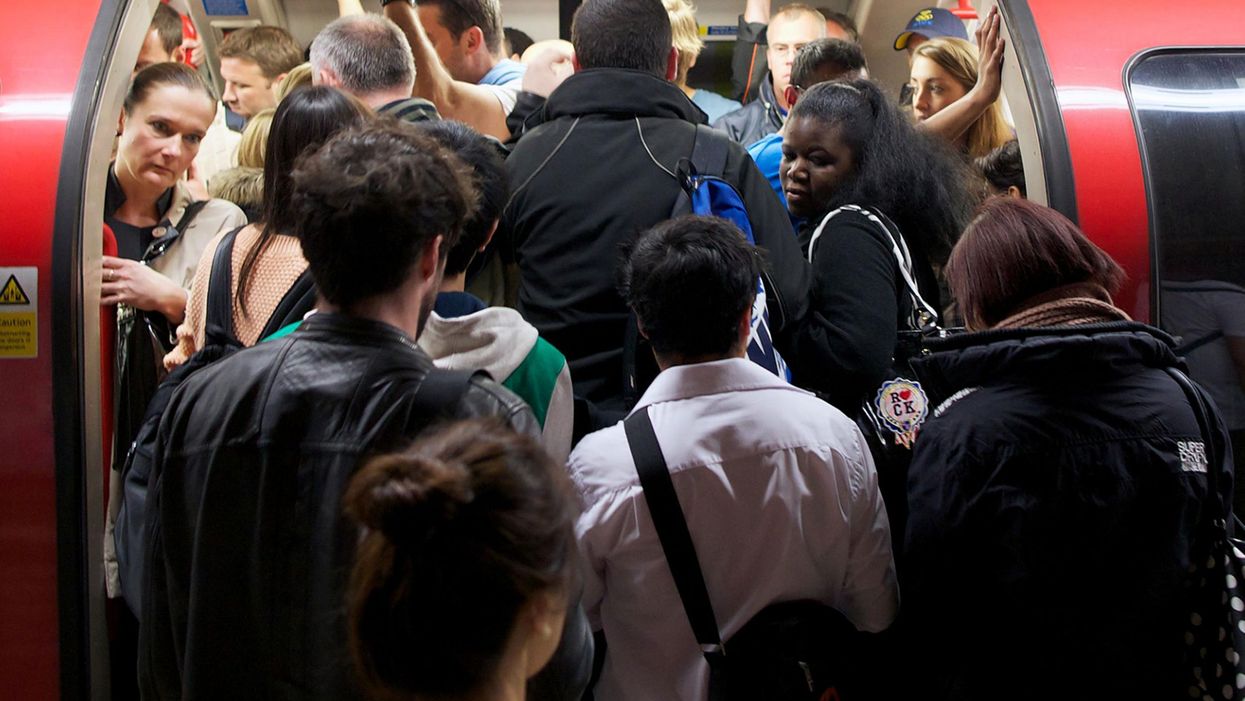 This could be the one EU law that Leave voters want to keep post-Brexit.
In a case that most people probably don't know about, Europe's highest court - the European Court of Justice (ECJ) - legally ruled that workers who fall ill on holiday may claim back annual leave from their employers. They also ruled that time taken to travel to and from work at the beginning and end of each day should count as working time under the law.
The ECJ ruled that workers without a fixed office should be able to charge for the time such journeys last, whereas at present they are not allowed to do so. It could mean that companies employing such workers as electricians, gas fitters, care workers and sales reps could be in breach of EU working time regulations, if they chose to abandon a regional office, for example.
The ECJ said it was protecting the "health and safety" of workers according to the European Union's Working Time Directive. The ruling revolves around a legal case in Spain involving Tyco, the security systems company.
The ruling said: "The fact that the workers begin and finish the journeys at their homes stems directly from the decision of their employer to abolish the regional offices and not from the desire of the workers themselves."
As for sick pay? The background is the case of Francisco Pereda, a council worker from Madrid.
Pereda was injured just before his month-long holiday was due to start.
He took legal action against his employer, Madrid Movilidad, because they refused to reschedule or postpone his annual leave.
The EU court ruled in his favour, saying he should have been allowed to delay his holiday arrangements and postpone his leave for the following year.
Unison, the biggest public sector union, supported the 2009 judgment.
"If employees are ill, then they are obviously not enjoying a holiday," a spokesman told the Guardian at the time.
"They should be able to take their agreed time off when their health improves."
However, leading experts on employment law said there was a chance that workers might claim extra holiday time, even if they became ill after their agreed leave had begun.
Katja Hall, director of HR Policy at the CBI, pointed out to the Telegraph that "many firms already take a common sense and sympathetic approach."
Allowing employees to re-classify their holiday as sick leave opens the door to abuse.
A partner at law firm Eversheds agreed, and told the Guardian: "The danger of abuse is clear – an employee could increase his or her holiday entitlement by ensuring that in most years they alleged they were sick while on holiday."
He said most employers' current attitude can be summed up as "bad luck" if employees if they fall ill while on holiday.
That is to say, you're not entitled to extra holiday if you contract an illness while already on leave.
But the ruling doesn't specify when the employee should notify the employer about illnesses or injuries, or what proof they might need.
It simply states that if a "worker does not wish to take annual leave during a period of sick leave, annual leave must be granted to him for a different period".
It's more or less a new interpretation of the European Working Time Directive on workers' hours, which already applies across the entire UK private and public sector.
Unsurprisingly, employers' representatives haven't exactly been jumping for joy.
Consequences could be "highly detrimental", says the Federation of Small Businesses (FSB).
The judgment is "divorced from the real world," said the Chartered Institute of Personnel and Development (CIPD).
Speaking of divorce, it's still unclear whether this ruling, or any European working directives, will apply after Brexit.
And we may be unlikely to find out.
Labour posed this question to Theresa May, in a list of 170 questions about plans for post-Brexit Britain this week.
The list, composed by Labour's shadow Foreign Secretary and Shadow Brexit Secretary, was sent to Brexit Secretary David Davis.
The official response from a Conservative spokesman? It's not in the "national interest" to give a "running commentary" on negotiations.