34 vintage photos of famous faces looking effortlessly cool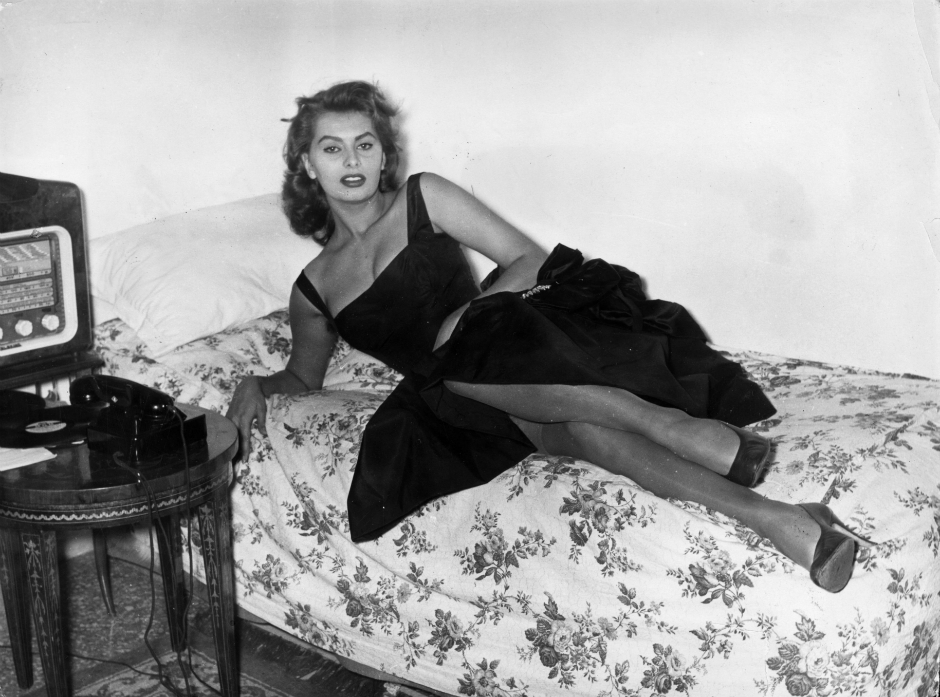 It's not easy looking this cool.
Marlon Brando, in a promotional photo from around 1951.
A portrait of James Dean, from the early 1950s.
James Dean with fellow actor Ursula Andress in 1954.
Diana Rigg, most recently seen in Game Of Thrones, with her pet parrot, Chrome, in 1970.
Rigg, right, and Helen Mirren during a break in filming for a TV version of Oresteia in 1978.
Helen Mirren, for a photoshoot in 1976.
As far back as 1940, Frank Sinatra had nailed effortlessly cool regardless of whether he was eating breakfast...
Answering the phone...
Or just working on the day job.
Sean Connery relaxing on a sofa in 1963.
Playing billiards at his London flat.
And leaving for a round of golf.
Sophia Loren going shopping in Switzerland, 1959.
Relaxing in Rome.
And back home in Switzerland.
Dorothy Dandridge in London in 1956, two years after her best actress Oscar nomination.
Michael Caine relaxing in 1965.
And at home with his mother a year earlier.
Tony Curtis holds court with students, among whom is Clint Eastwood, directly behind him.
Clint Eastwood pictured 13 years later, in 1969.
Grace Kelly, a year before her retirement from acting and marriage to Prince Rainier III of Monaco in 1956.
Paul Newman on a lonely beach in 1958.
James Brown in London, 1971.
Jimi Hendrix thumbs for a lift at Heathrow Airport.
Audrey Hepburn, in a portrait taken in 1950.
And a year later, on the right, alongside two other West End chorus girls with a block of ice during a heatwave.
Aretha Franklin dances for the cameras, 1968.
Mick Jagger, 1964.
Opening fan mail with Keith Richards a year earlier.
David Bowie looking ethereal in 1973.
And performing at Wembley in 1976.
Brigitte Bardot being Brigitte Bardot, in a London hotel in 1955.
John Lennon, 1964.
And looking dapper, as always, Cary Grant, pictured in 1933.
(Pictures: Getty)