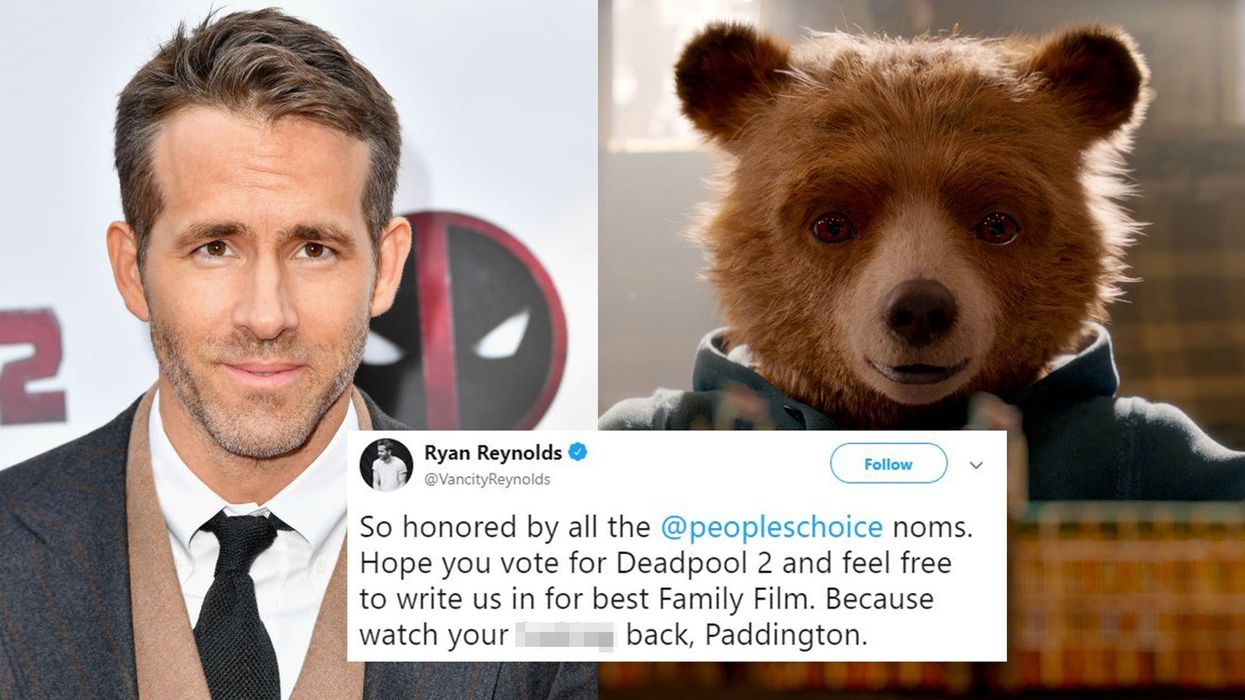 Michael Loccisano/Getty Images/Warner Bros/Moviestore/REX/Shutterstock/Twitter
We really hate to see people we love fighting each other, but that does tend to happen every now and again on social media - such is the nature of the beast.
With that being said, we never thought we'd see Hollywood A-lister Ryan Reynolds call out everyone's favourite Peruvian bear, Paddington, with an f-bomb.
That's exactly what happened when the Deadpool actor tweeted his thanks after the sequel to his superhero movie was nominated for four People's Choice Awards.
Obviously not content with the four nominations, Reynolds told his followers to write in and suggest Deadpool 2 for 'Best Family Film' (probably not appropriate) as he clearly isn't happy with Paddington 2 being the favourite for the gong.
Now, we would never suspect of Paddington engaging in any sort of crass language like that, but to be insulted in such a manner is not something that even he could tolerate.
This calls for one thing and one thing only. Yep, that's right: A HARD STARE!
Paddington wasn't the only one to abscond Reynolds for his callous remark, Hugh Bonneville, aka Mr Brown, also gave him a telling off.
This little confrontation between two opposing worlds clearly made the day for everyone that saw it.
Amazingly some people actually sided with Reynolds in this fight.
Others fought the good fight and backed Paddington.