Quelle surprise, Vladimir Putin has poured cold water over the ALS ice bucket challenge party by refusing to pour cold water over his head - breaking a seven-strong chain which spanned Apple executives and Marvel superheroes.
Although nothing is confirmed, the Russian president's spokesperson said he probably wasn't aware of the challenge, presented to him by Vin Diesel, and that "we've had other things on our agenda".
What Putin perhaps hasn't considered is the chain continued by various influential high-profile figures that led to the Kremlin.
As far as we can tell, it began with Apple marketing chief Phil Schiller, who kindly nominated Apple CEO Tim Cook, who passed the metaphorical baton/bucket to Disney counterpart Bob Iger.
Iger put forward Guardians of the Galaxy actor Chris Pratt (who downed vodka before accepting), who nominated co-star Dave Bautista.
Then to James Gunn – the film's director – who suggested tough man Vin Diesel, who obviously handled the drenching like he was taking a warm shower.
He's no fun at all.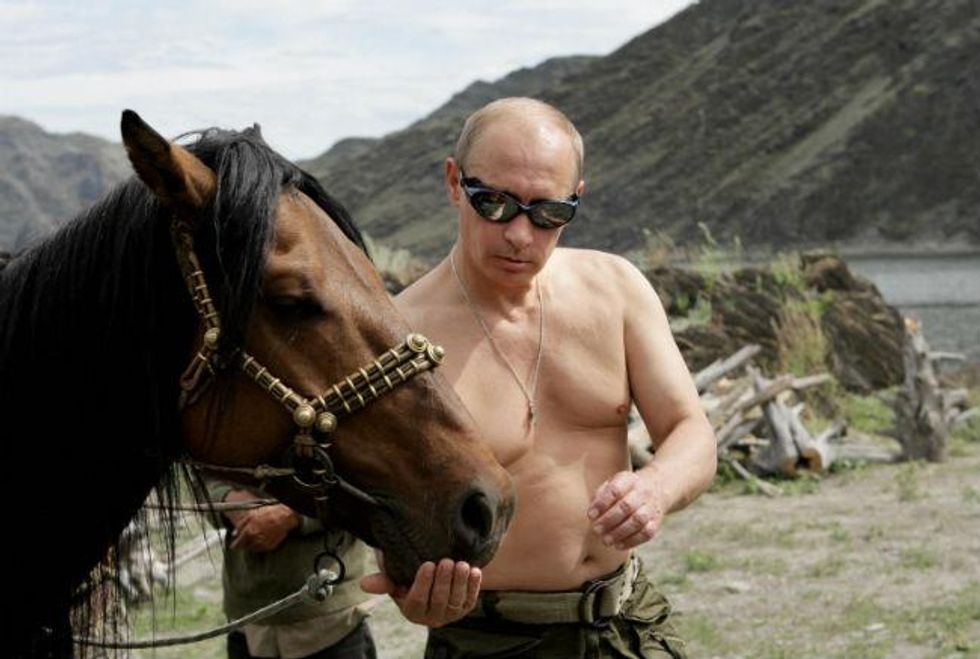 More: The only ALS ice bucket challenge video you need to watch