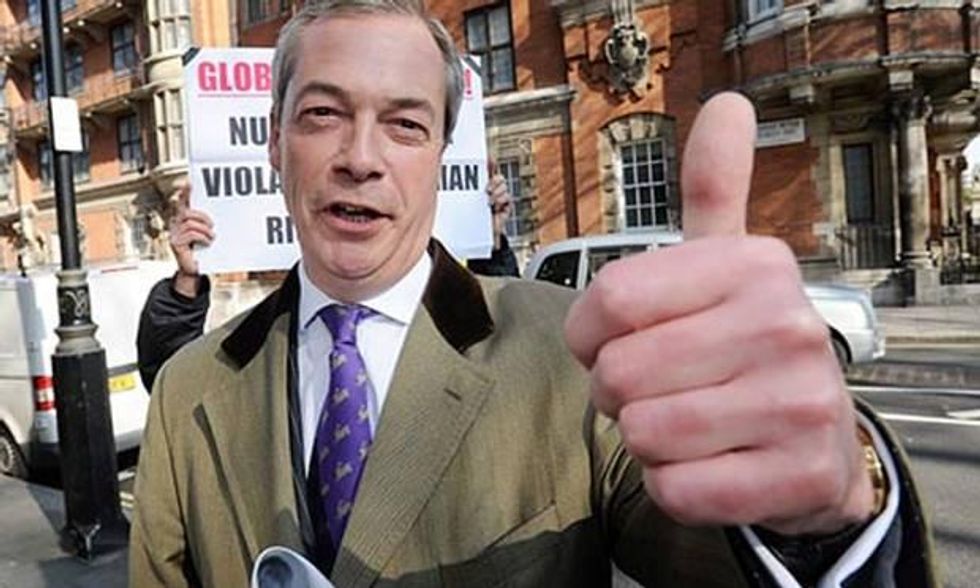 Nigel Farage has been named Briton of the year by The Times (£).
Their reasoning? "By any account 2014 has been a stellar year for Ukip and its leader. After more than two decades on the fringes, the party has finally bulldozed its way into the political mainstream, led from the front by Mr Farage."
A fair point but on Twitter the choice has prompting strong reactions, with some reminiscent of when the BBC chose a panda as their woman of the year in 2011.
Here are some other possible contenders for the title, none of whom are politicians ...
Stephen Sutton was first diagnosed with cancer at the age of 15 and died in May 2014, age 19. By the end of his short but extraordinary life, he had raised more than £3m - a total which has risen to £5m since his passing.