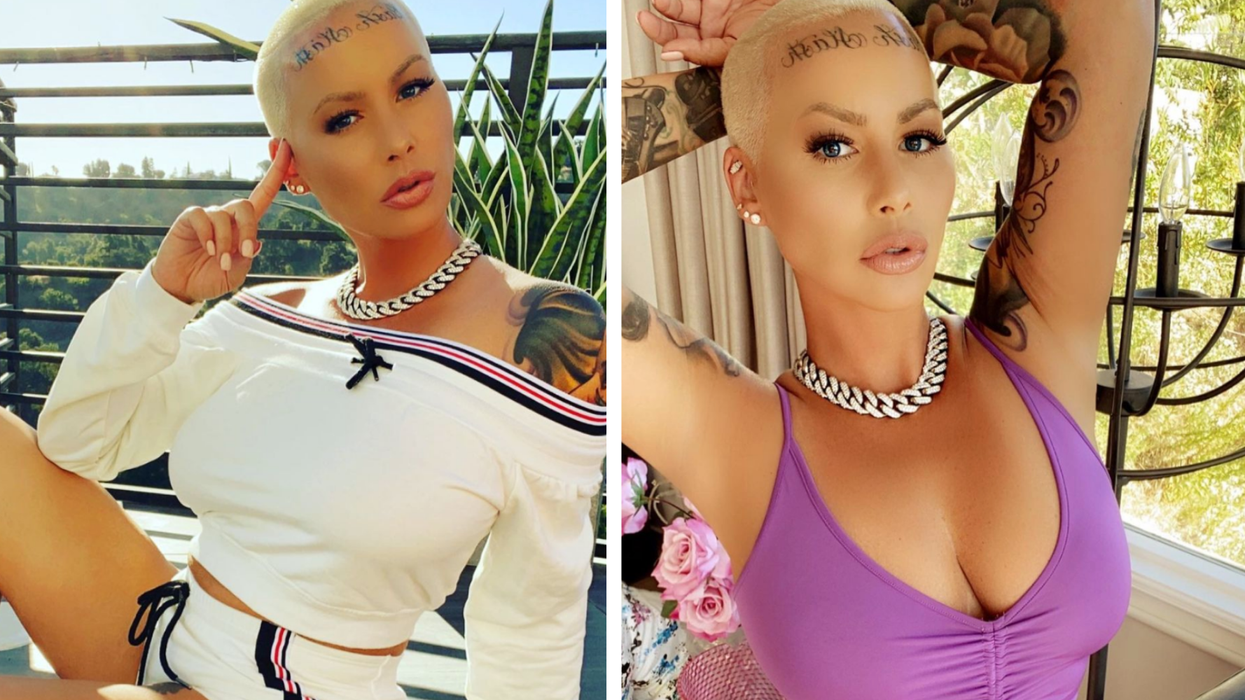 Instagram/amberrose
When should children start learning the big lessons of life?
As soon as possible, thinks model Amber Rose.
The 37-year-old just revealed that she's already teaching her son about periods and consent at the age of seven.
Appearing on Jada Pinkett-Smith's popular Facebook Watch show, Red Table Talk, Rose said that she was deliberately frank about once-taboo subjects, to normalise them for son Sebastian 'Bash' Taylor Thomaz.
"I'm not hiding nothing from my son. My son knows what a period is," Rose explained.
"He'll come in the bathroom, and be like, 'Mommy, do you have your period?'"
She also told her fellow guests that Bash likes to offer her a sanitary towel or tampon – even if she's not menstruating.
Rose said she wants to make sure Bash is prepared for when his peers get their period – and won't make them feel bad about it.
also, the fact that amber rose is already teaching her son, at 7 years old, about things periods & keeping hands to… https://t.co/UtzGpmCi8i

— B. (@B.) 1603342276
"Once he hits 13 and the girls in his classroom are getting their periods and the boys are like, 'That's disgusting, she's bleeding,' he'll be like, 'That's nothing … I knew that since I was 6 years old, dude; get with the program,'" she said.
The former adult dancer – who currently creates erotic content on subscription service OnlyFans – also said she's begun gently teaching Bash about consent and personal space.
"He's like, 'Mom, you've got a jiggly butt,' and he'll just come behind me and jiggle my butt," Rose said, adding that she responds to Bash by saying: "That's my private area, and you don't touch Mommy's private area, OK?"
Viewers praised her approach.
"Loved this episode and the fact that Amber Rose is raising men, not kids, to respect and love women. Is what this world needs! God bless you all," read one comment left underneath the episode.
"Such an amazing conversation," wrote another audience member, continuing:
My son is 3 and he knows boundaries. He knows private areas. Knows no one can touch his and he can't touch no ones unwantedly. 

I also have a 2 yr old daughter who I'm currently teaching a healthy 'no'. If she doesn't want her brother touching her hair, or her shoulder etc 'tell him no baby' 'say you aren't comfortable' etc. 

We must teach our babies young so we can break the cycle of unwanted sexual interactions /grey areas. I absolutely loved this episode!
Lessons that last a lifetime.