PA
A resident of Witney who left his job in September has spent several months with nothing to do.
Turning to creative writing, 'Dave' who lives with wife Samantha and their children in the Cotswolds, has featured on the blog of a local company for having possibly the 'world's best man cave'.
Dave took voluntary demotion in July 2016, and in September decided to sack in the lot.
Not content with a normal garden shed for pottering around inside, he bought this £25,000 man cave from Red Sky Shepherds Huts.
He told Joy Le Fevre of Red Sky Shepherds Huts:
There's been a bit of a fight already. My children want to use it as a Wendy-house, I want to use it as a book-writing room and son also wants it as alternative bedroom - so quite a lot of competition.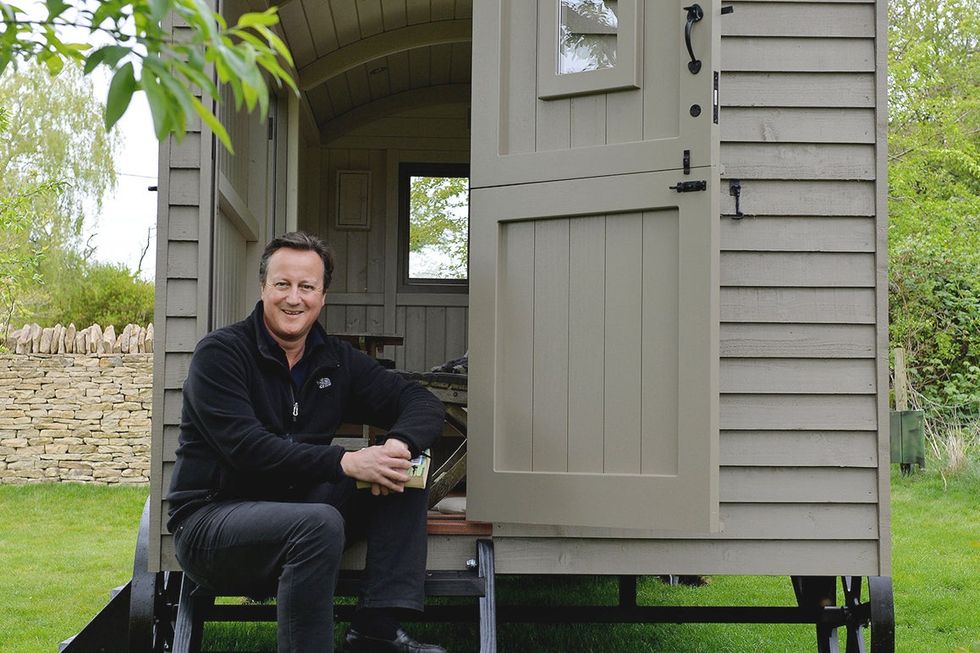 Former prime minister David Cameron sitting on the steps of a luxury cabin he has had installed in his Cotswolds garden (Graham Flack/Red Sky Shepherds Huts/PA Wire)
Dave has used his free time to answer questions for a blog for the Oxfordshire based hut makers.
The owner Paul Bennet, used money freed up from his pension to set up the business. He was able to do this thanks to Dave's former job, which was something very high up in the long term economic planning sector.
The new rules allowing people my age to release the money tied up in their pensions was like a gift from heaven for me. I used my pension money to set up Red Sky Shepherds Huts in Oxfordshire – and have never looked back.
It is yet to be confirmed how many times a day Dave announces he is 'just popping out' to get more unnecessary milk, in the hours when he isn't refreshing Linkedin or dealing with 'that back bedroom finally'.
HT Red Sky Shepherds Huts