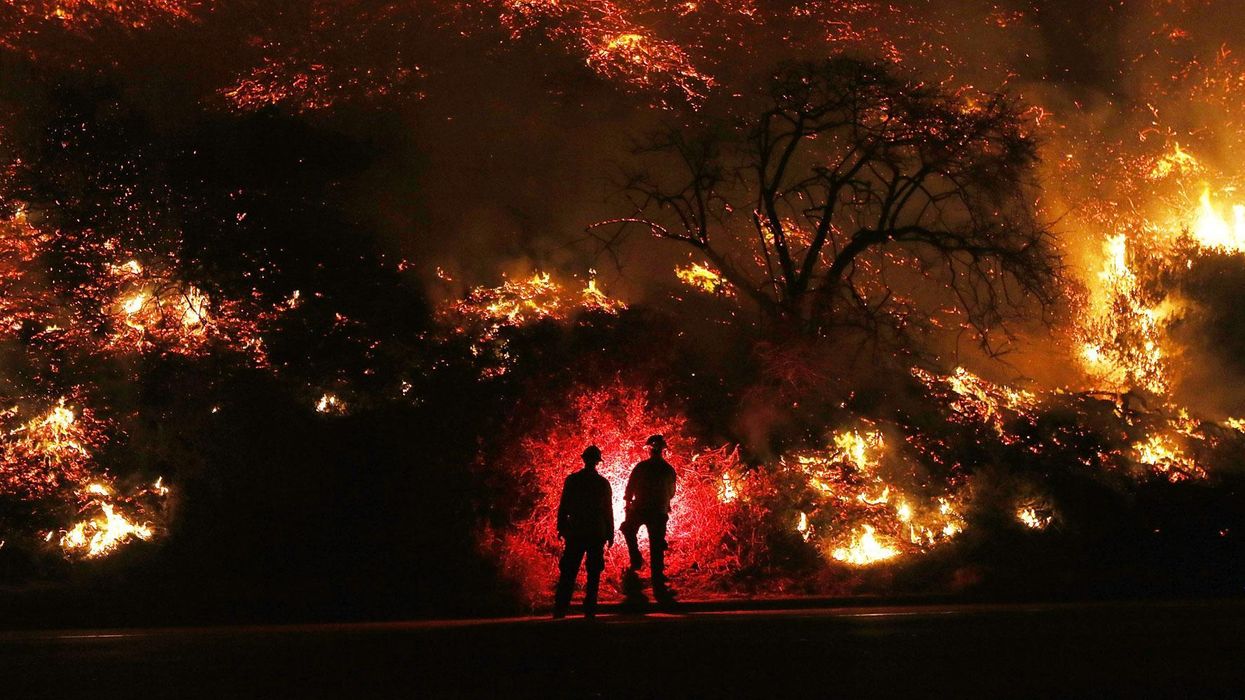 Getty
A wildfire sweeping across California is set to become the largest in the state's history.
The Thomas Fire currently stands as the third largest in the state since records began in 1932, with some 270,000 acres burned, according to CNN.
Over 1,000 buildings have burned as a result, and the fire has affected over 100,000 people, many of who have been forced to flee their homes.
With the statistics in hand, it can be difficult to envisage the scale of destruction.
Reporters and mapmakers for the Los Angeles Times, Jon Schleuss and Thomas Suh Lauder, demonstrated how large the fire has become, by showing what it would look like if it had erupted in US cities.
We wanted to see just how big the #ThomasFire is compared to large cities. It's gigantic. https://t.co/IW4P9VIRBa https://t.co/UKfSjiNh5o

— Jon Schleuss (@Jon Schleuss) 1513379853
The fire would stretch from New Jersey to Long Island, and would impact most of New York City's boroughs.
Hey look, Thomas fire is larger than many U.S. cities -- it's currently the 4th-largest wildfire in California's r… https://t.co/4WcJww3gj0

— Sean Greene (@Sean Greene) 1513376489
If the city of Chicago had a fire, it would affect some of the larger suburbs.
If Thomas occurred in Hawaii, it would devastate the entire island of Maui.