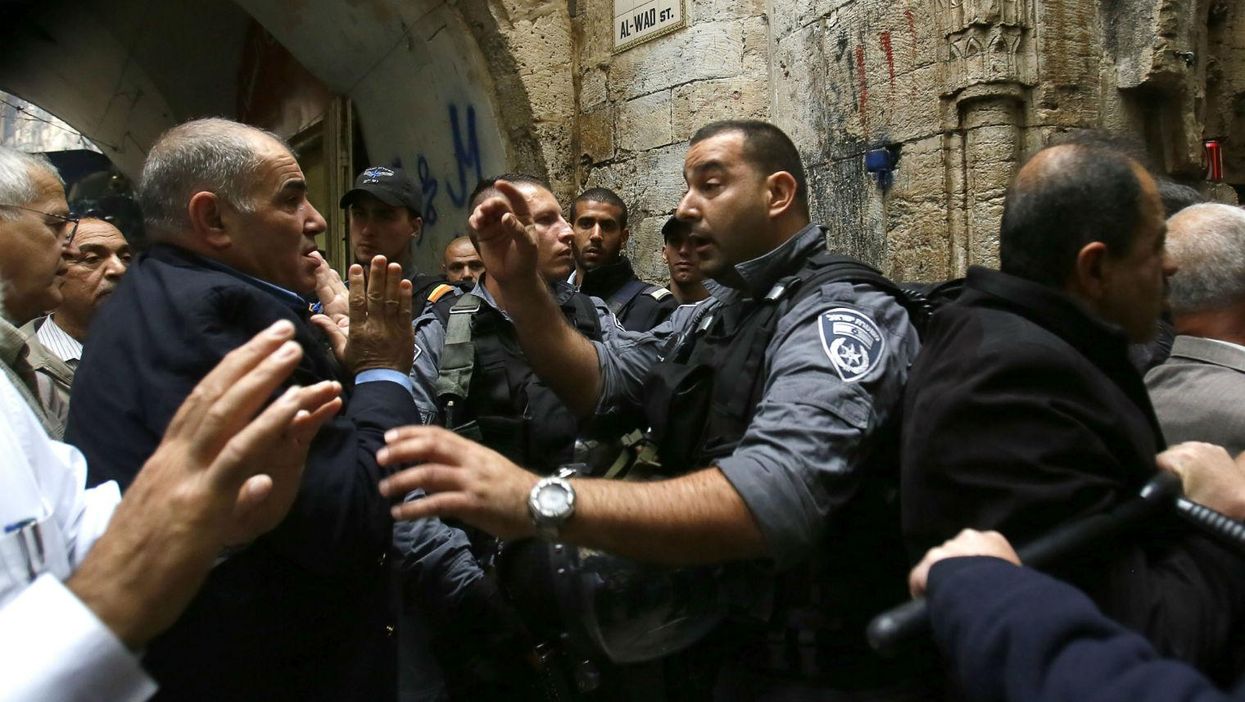 Almost half of Israel's Jewish citizens think Arabs should be expelled from the country, new research from the Pew Centre has found.
Eighty-one per cent of Israelis identify as Jewish, Pew found, and 48 per cent of those were in favour of expelling or transporting Arabs out of the state.
The dig into the country's demographics and attitudes found that Israel is a society deeply divided along religious and political lines - particularly within different denominations of Judaism.
Nearly all Israeli Jews identify with one of four categories: Haredi (ultra-Orthodox), Dati (religious), Masorti (traditional) or Hiloni (secular).
Opinions on expelling Arab citizens were split as follows:
Graphic: Statista
Roughly eight in ten Israeli Arabs (79 per cent) reported that they think there is a lot of discrimination against Muslims in Israel, whereas 74 per cent of Israeli Jews said they didn't think discrimination against religious minorities was much of a problem.
Police officers look for evidence near the scene of a stabbing attack on March 8, 2016 in Jaffa, Israel. Picture: THOMAS COEX/AFP/Getty Images
There has been an uptick in violent incidents in Israel in recent days: on Tuesday, an attacker stabbed 10 people in Jaffa, killing an American tourist.
Earlier, two police officers were shot and wounded in Jerusalem, and a Haredi priest was stabbed near Tel Aviv.
Police said that the attackers in all three incidents were Palestinian, and all had been killed.