iStock
In case you haven't heard, breasts are back in fashion.
At least that's what the New York Post believes.
Last week they published an article claiming that breasts and cleavage were back and bigger than ever (no pun intended).
Apart from a few Ann Summers sales statistics, there was little evidence in the article to really tell that this was actually a new trend.
So what do you do when you want to investigate something? Go to the internet of course, or to be more specific, Pornhub. Well, who else would you consult about the popularity of breasts?
The world's leading porn streaming site have looked into their data and told us, what many of you already knew, that breasts are indeed very popular.
Their research shows that people searching for breasts makes up at least 1.5 per cent of all searches on the website per day.
Considering the website receives around 75 million visitors a day, that is a lot of breasts.
Perhaps more surprising is the variety of breast based searches they receive.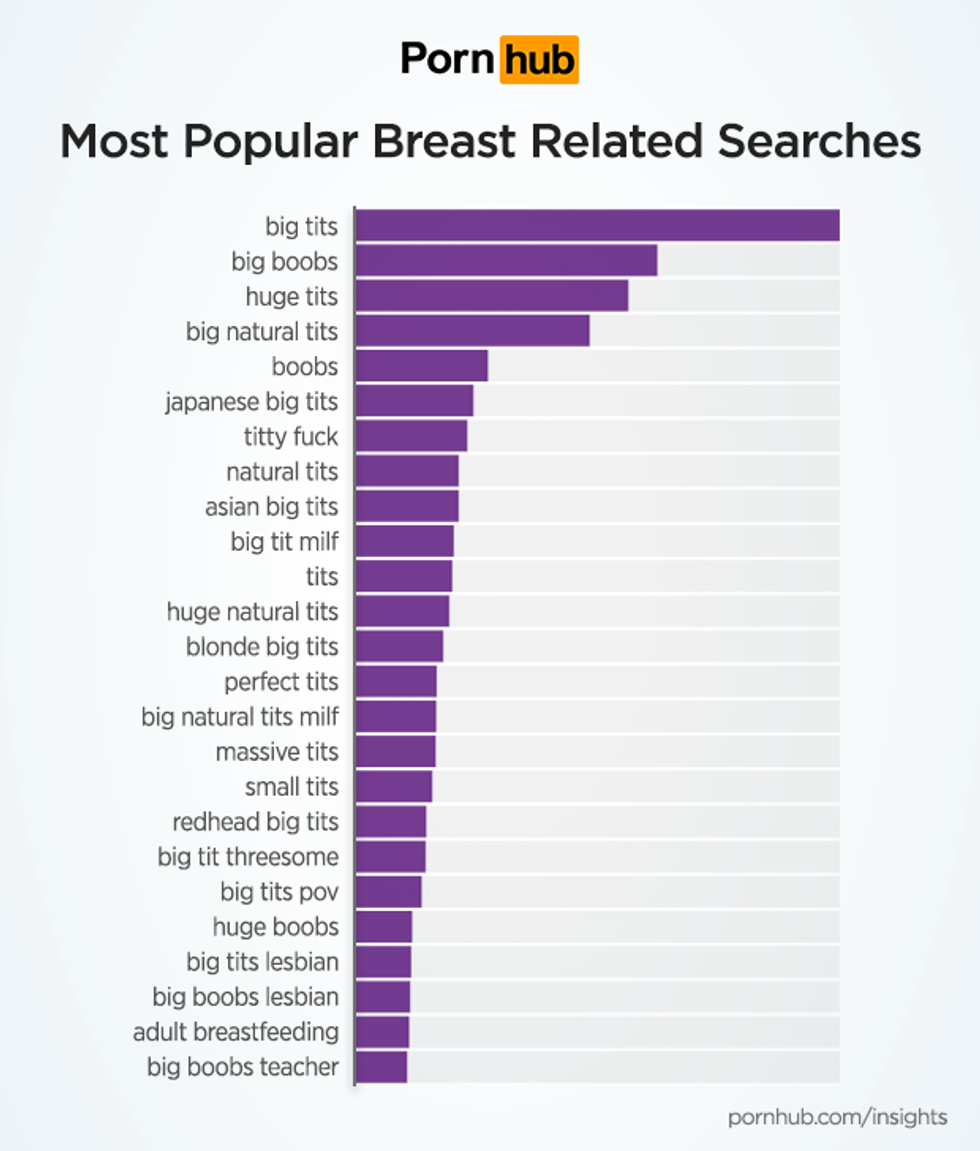 Picture: Pornhub
In the battle of large, small, fake and natural breasts, it was large breasts that overwhelmingly came out on top, with 0.89 per cent of searches per day.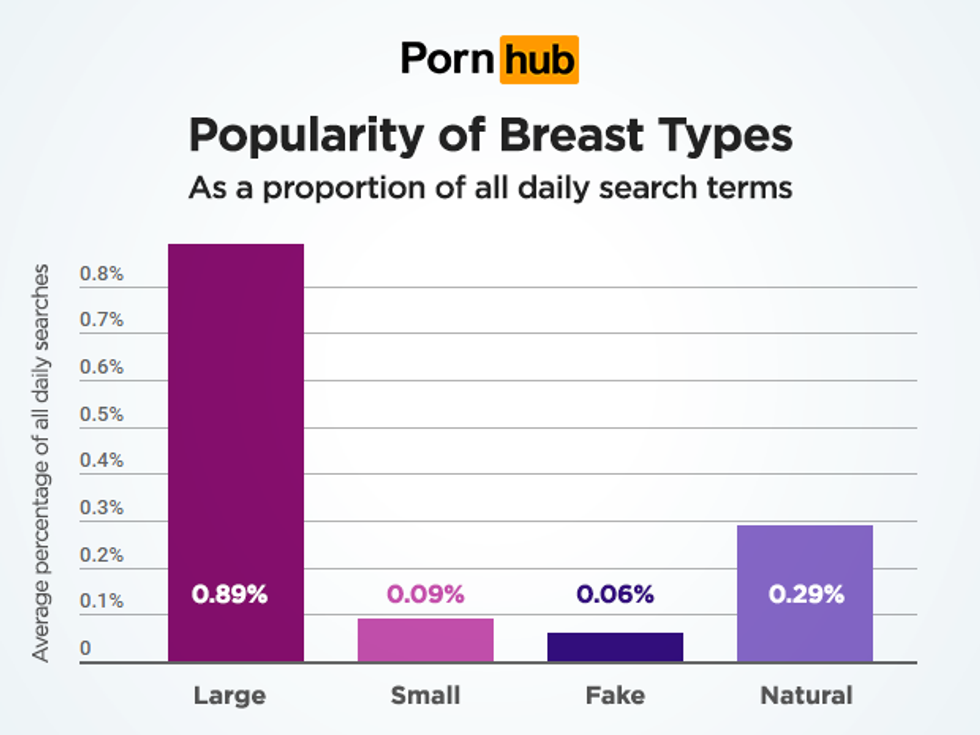 Picture: Pornhub
It's not all doom and gloom for small breasts, since 2013 they have slowly become more and more popular on the website and are currently topping big breasts based on the proportion of all searches.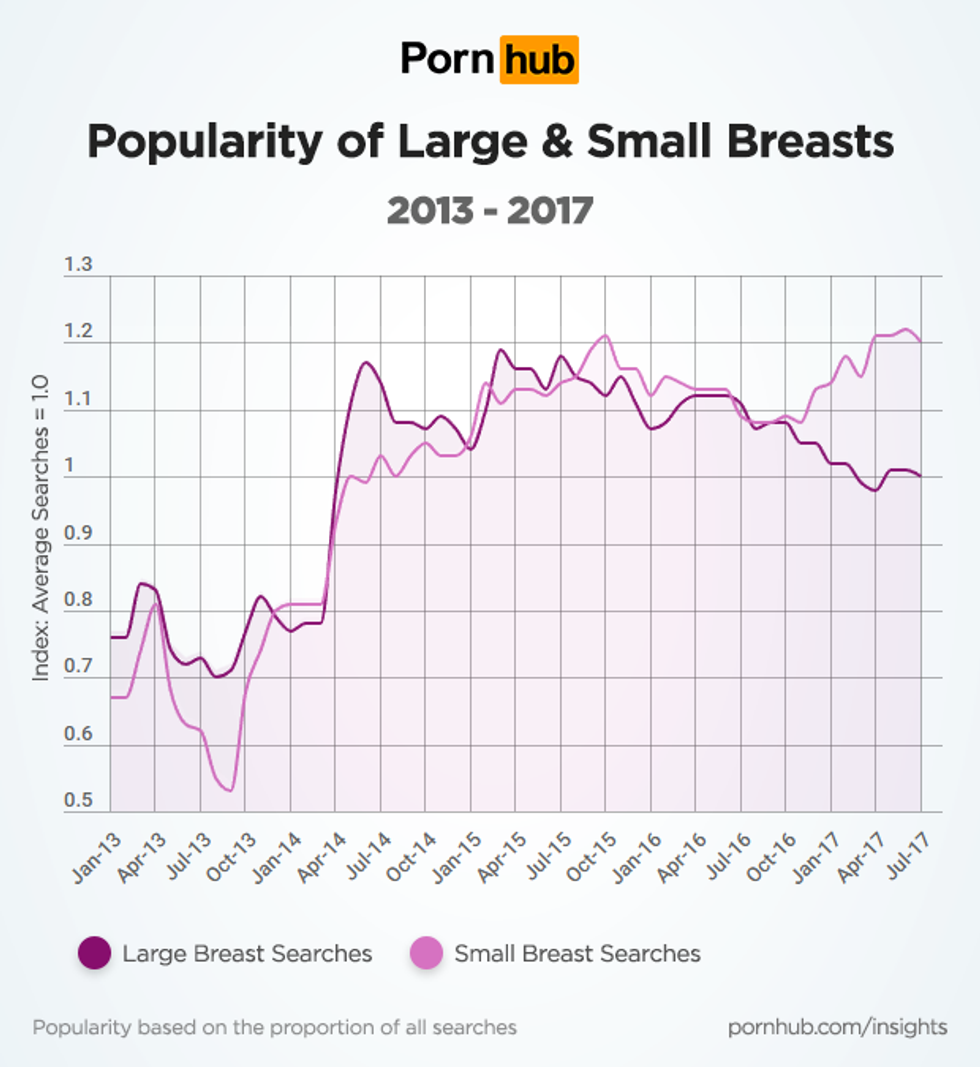 Picture: Pornhub
So, regardless of what one article says, breasts no matter their size, are going to remain popular for a long time to come.