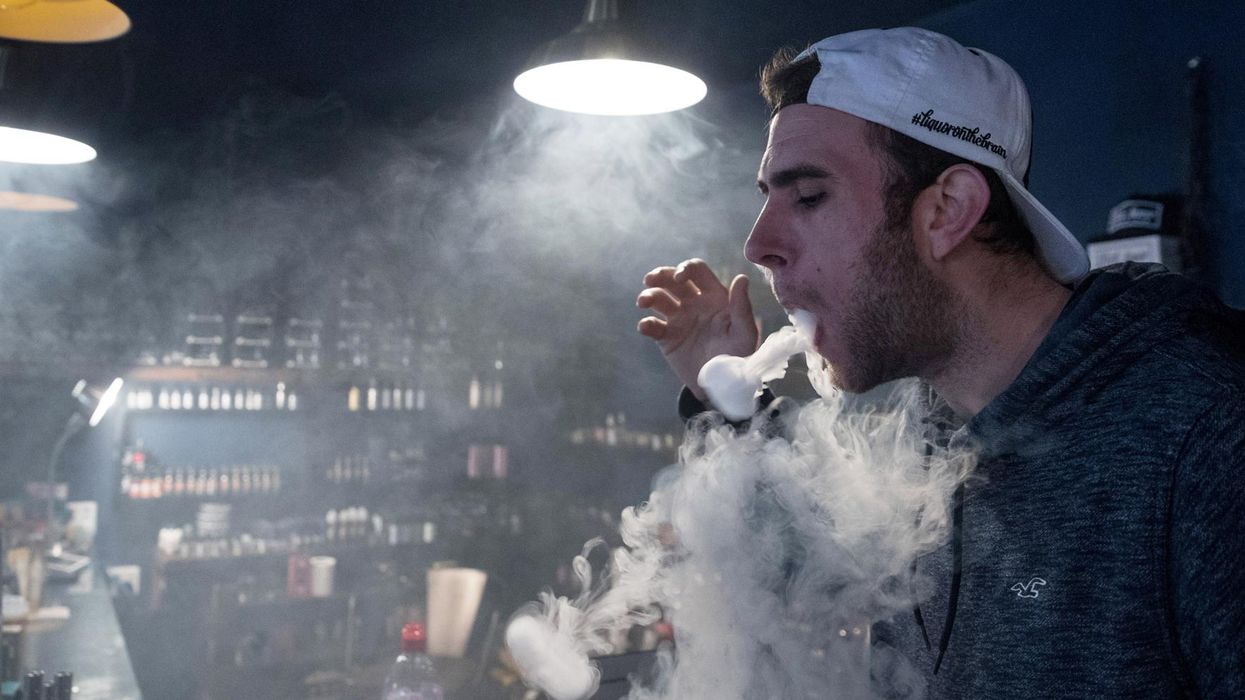 Matt Cardy/Getty Images
On 1 July 2007 the smoking ban came into force across England, meaning it joined Scotland (26 March 2006), Wales (2 April 2007), and Northern Ireland (30 April 2007) in enacting this legislation.
It made sure that smoking was illegal in all enclosed work places and in enclosed public spaces like pubs, bars and restaurants.
Since then, smoking has reduced across the UK, in part due to the law, but also due to changes in packaging and in price and taxation.
In addition, it seems 'smoking culture' has shifted; people are now less tolerant of a habit that in the short term does your health no good at all, and in the long term kills.
Here's a snapshot, as provided by the Office for National Statistics, in how smoking is becoming less prevalent across the country.
1. The daily consumption of cigarettes for smokers has been declining for years.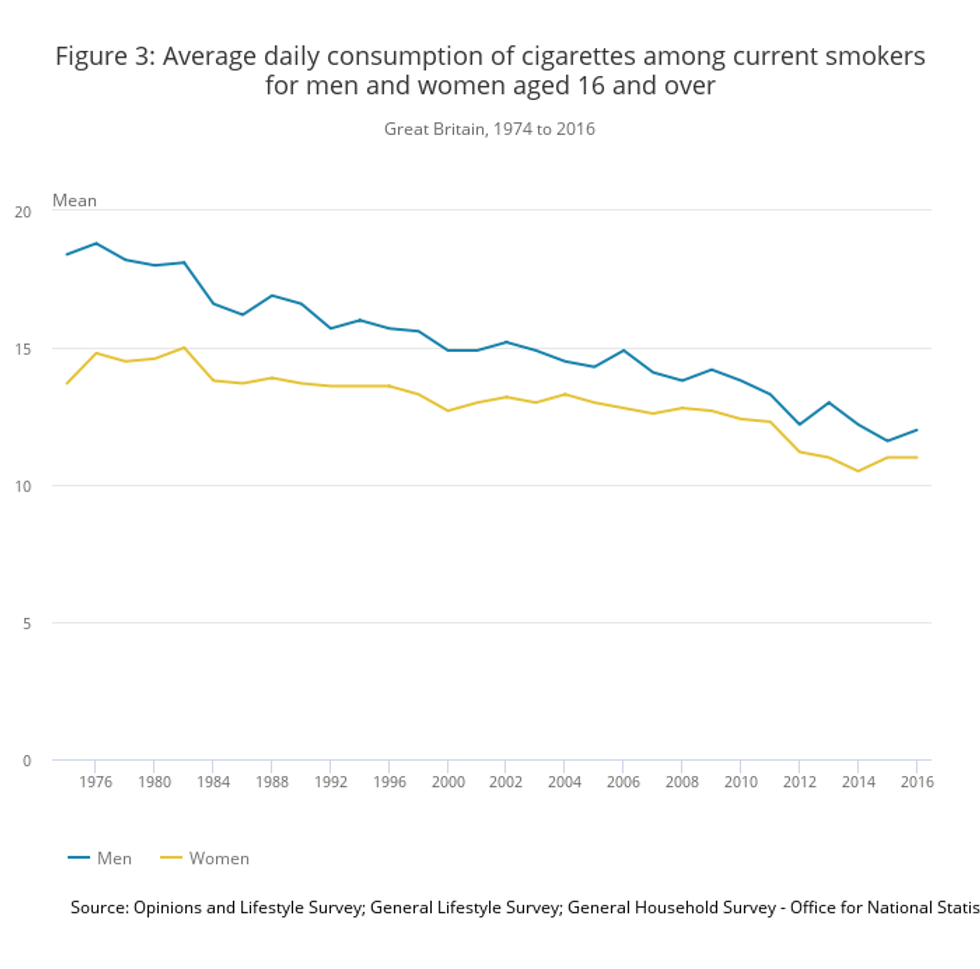 2. Smoking is diminishing among all age groups.
3. Northern Ireland has overtaken Scotland as the region that smokes the most, but most are seeing a decline in the number of smokers.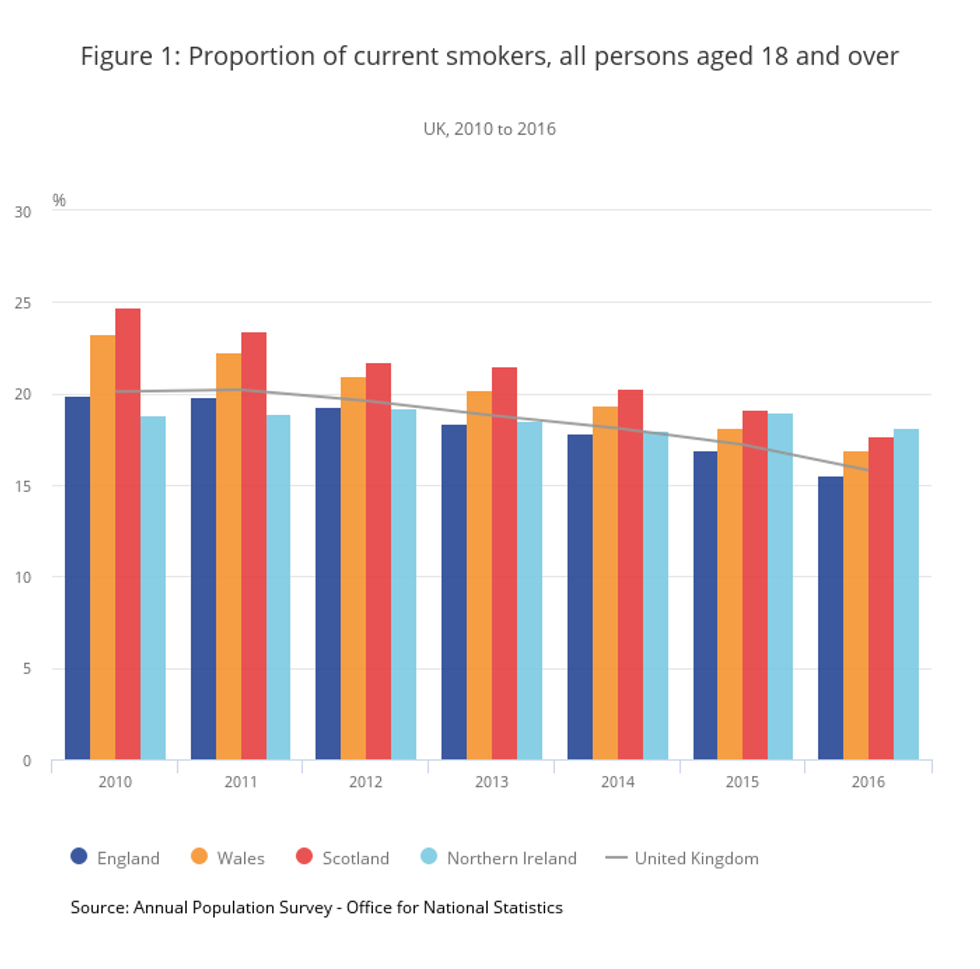 4. The number of quitters is increasing and the number of current smokers is decreasing.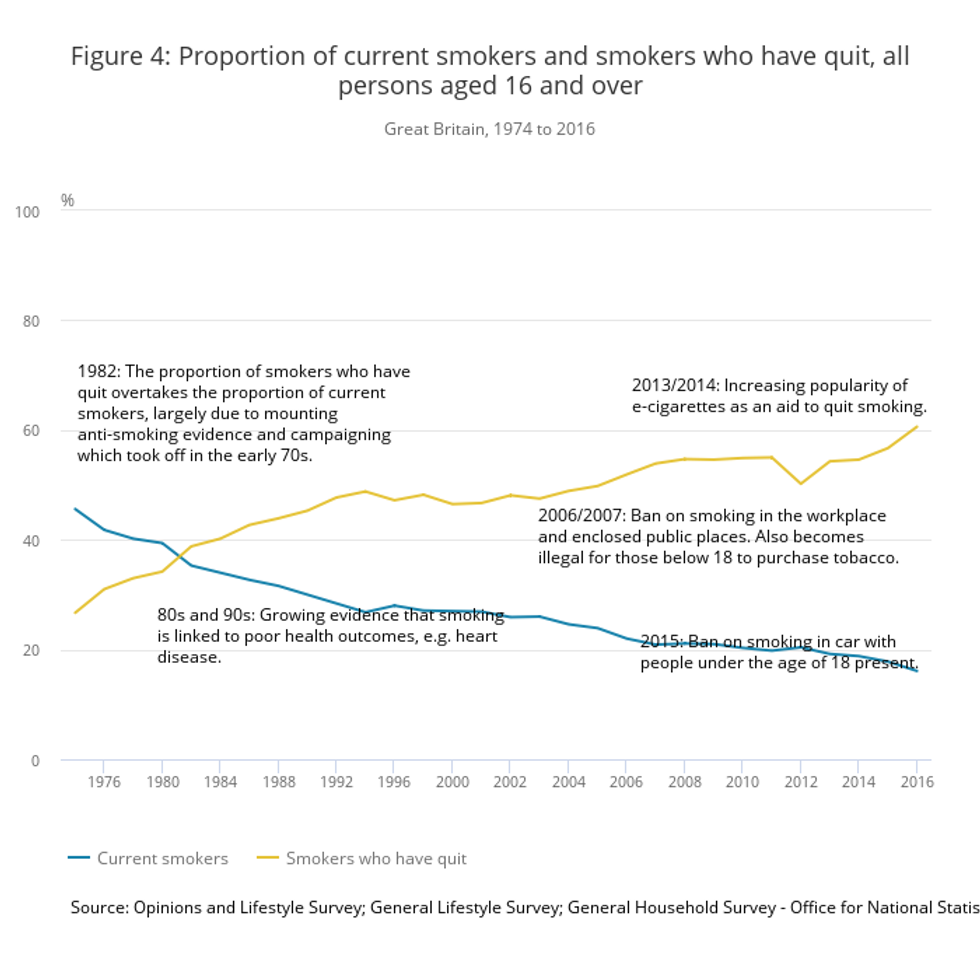 5. Meanwhile, e-cigarette users are on the rise...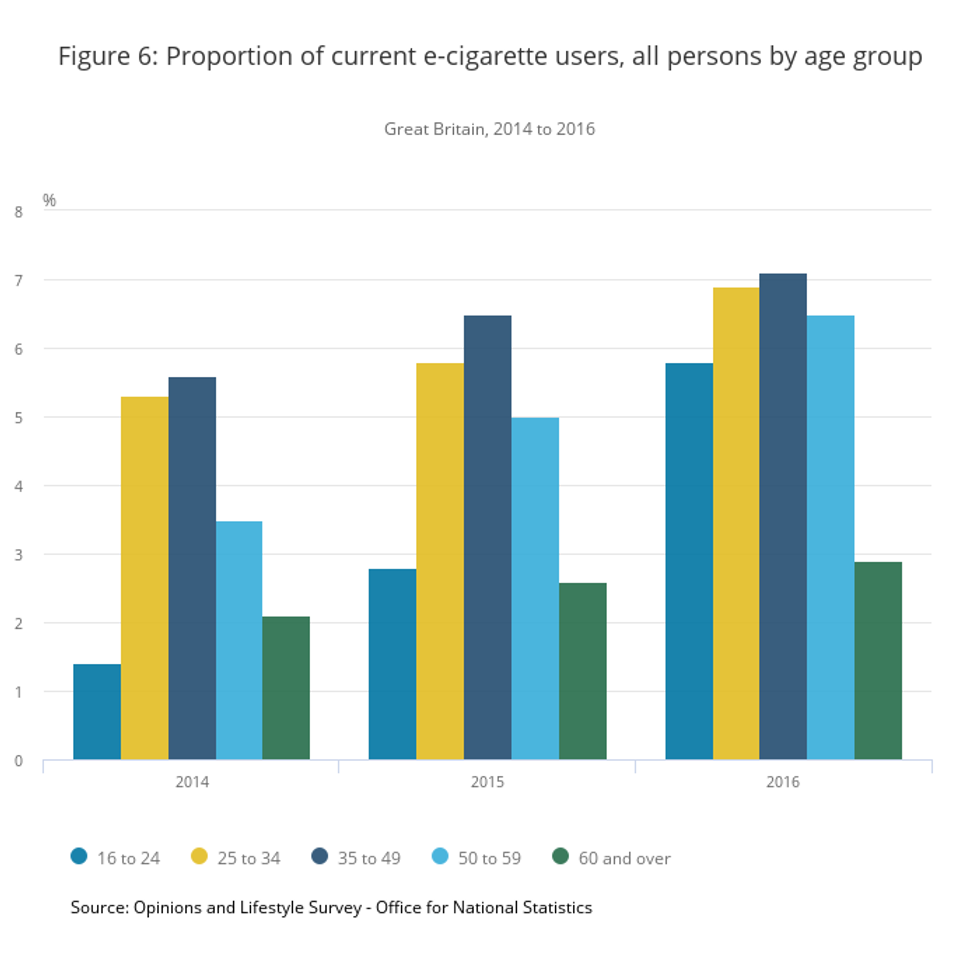 ... But the most common reason for using e-cigarettes is to quit. 50.1 per cent of current e-cigarette smokers say this is the case, while 48.2 per cent of ex-smokers said this was the case.
The future is looking a lot less smoggy.