Browse social media on St George's Day and it's more than likely that at some point someone will be bemoaning the fact that England pays less attention to its patron saint compared to the people of Wales, Scotland and particularly Ireland.
Perhaps they'll blame it on political correctness, perhaps they'll blame it on multiculturalism, immigration or even "cultural Marxism".
One such encounter from last year has resurfaced online and serves as a timely reminder that it is probably far more apt to celebrate St George as a bastion of multiculturalism than anything else.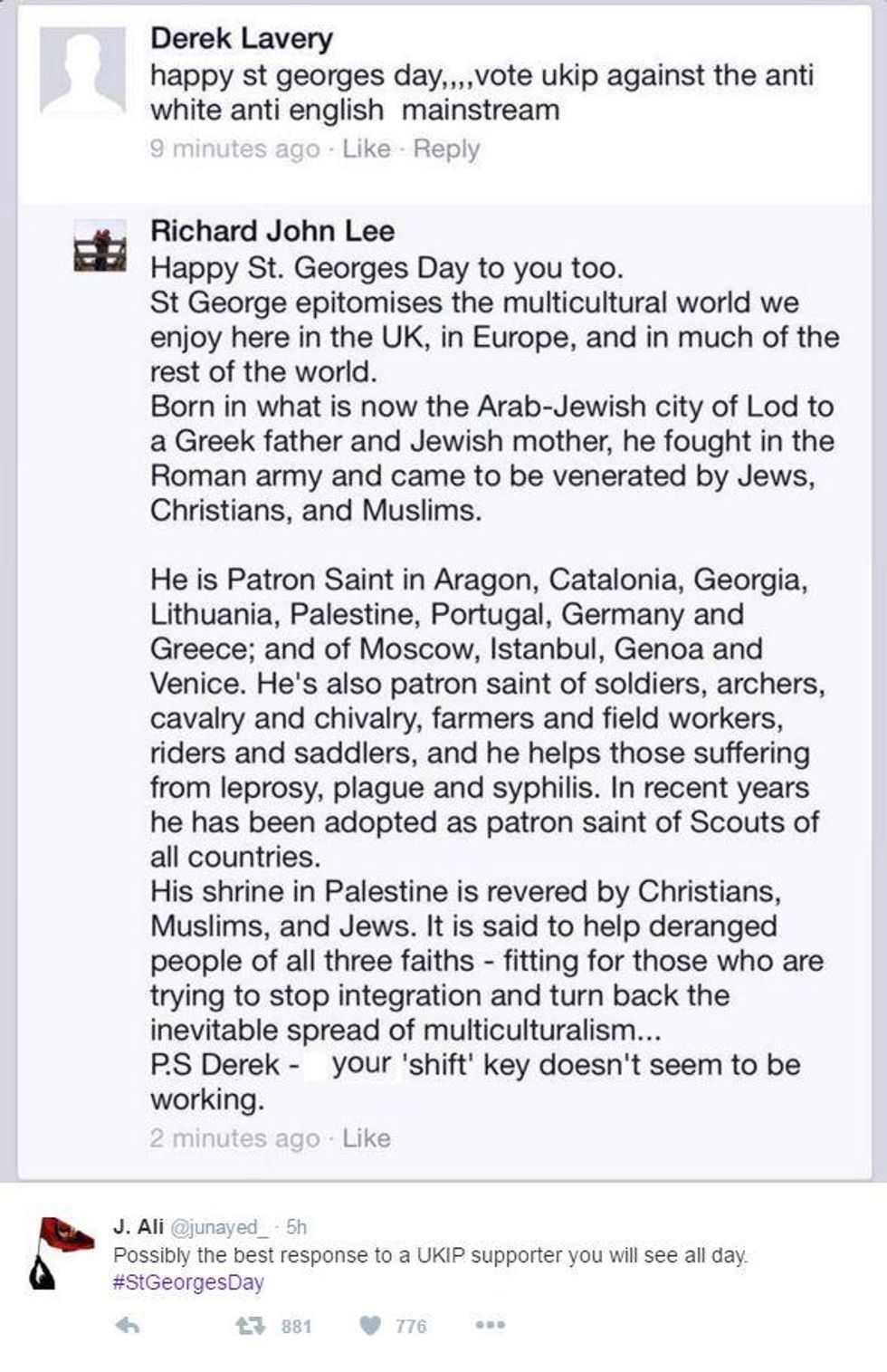 Here are a few things about St George that most historians believe to be true:
He was born in Turkey

His father was a Roman and his mother was from Palestine

He grew up in what is now the mixed Jewish-Arab city of Lod

His most famous act (when the legend claims he killed a dragon) happened in Lebanon

Which means he was working abroad - a migrant, if you like

He's now the patron saint of England, Georgia, Malta, Portugal and Romania