Lush gave the word "fresh" a very literal meaning when customers who bought one of their cosmetic products found that, after using it in the shower, a plant sprouted in their shower drain.
View post on imgur.com
Several customers took to social media to share images of their new green friend...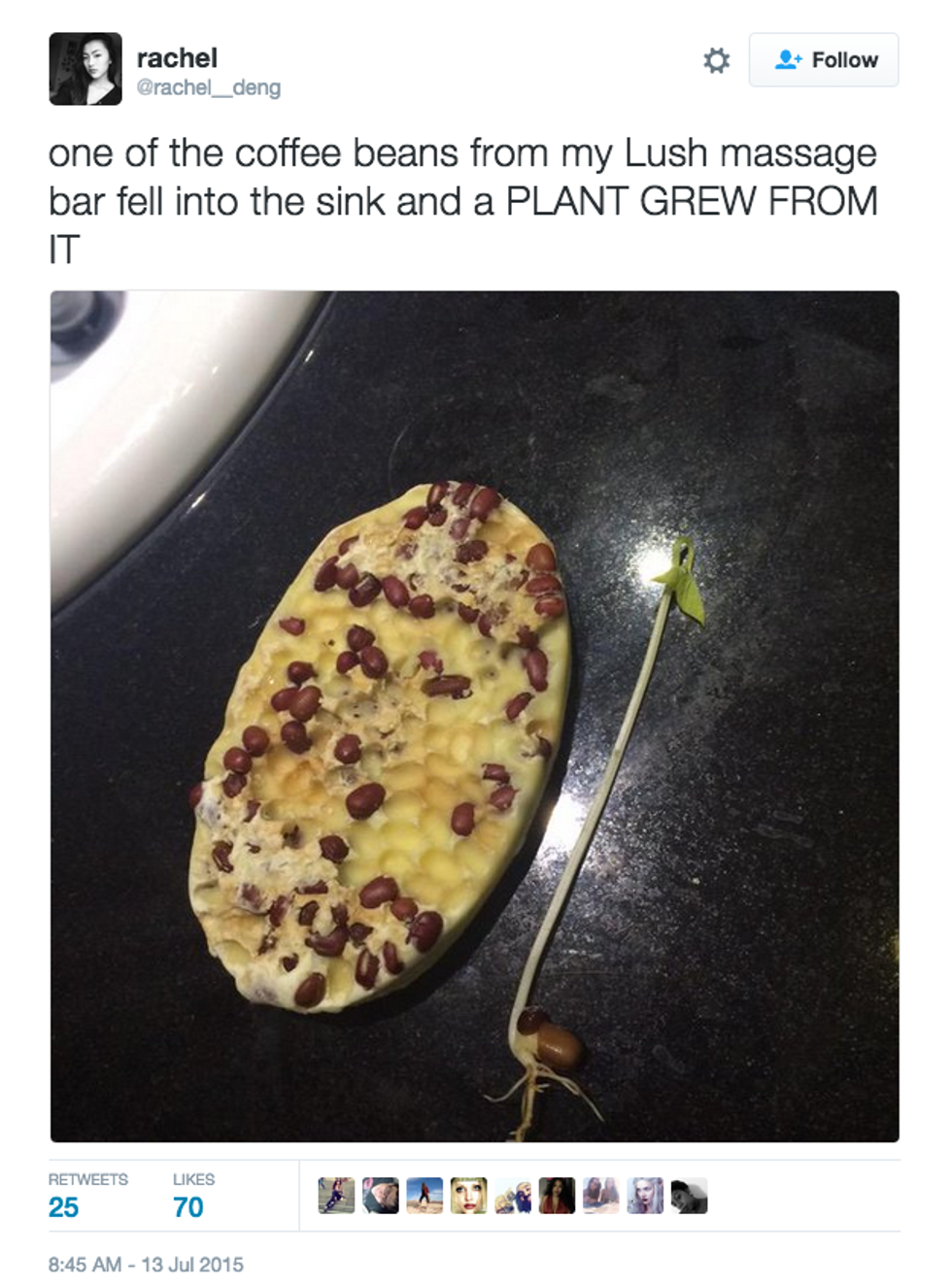 One even claimed it took just one week for the bean to grow...
When using a lush bar with beans in it, and you don't use that shower for a week this is what happens.
The 'Wiccy Magic Muscles' massage bar, is made from only 16 ingredients including Aduki Beans.
A Lush spokesmen told Metro:
The moisturising butters they contain melt at body temperature so you use by rubbing in your hands a little to soften before giving someone a massage or smoothing over your body like you would a body lotion.
Twitter user pxrplepills pointed out the obvious flaw that caused the plant to sprout in the first place:
It's a massage bar and shouldn't be used in the shower?
Oh.