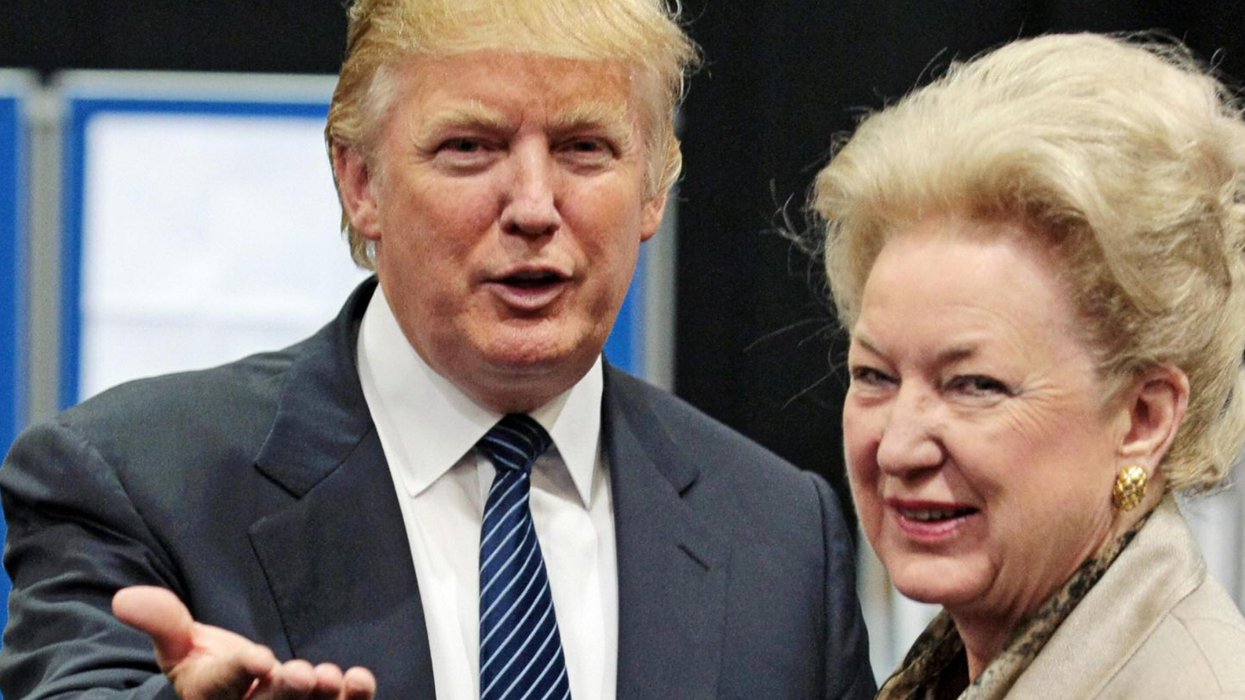 Getty Images
President Trump's niece Mary L Trump recently released recordings of conversations with Maryanne Trump Barry, his oldest sister. In these recordings she calls him a 'liar' and confirms other claims from Trump's book.
In case you've been living under a rock, Mary Trump just published a tell-all book about Donald Trump's life, called Too Much and Never Enough: How My Family Created the World's Most Dangerous Man. It came out earlier this month, and Donald Trump has gone on the record to deny some of the key claims and to call Mary Trump "a mess".
In the conversations obtained by the Washington Post, Trump's sister called him cruel and said, ""His goddamned tweet and lying, oh my God. I'm talking too freely, but you know. The change of stories. The lack of preparation. The lying. Holy shit."
According to the Post, she also makes remarks saying, "the phoniness of it all … the phoniness and this cruelty. Donald is cruel."
One of the biggest claims that the book Mary Trump wrote makes is that Donald paid someone to take his SATs for him, so he could go to the University of Pennsylvania, an Ivy League school. At this point, he was already enrolled in Fordham University, and had even been attending for two years.
According to the Post, Barry says: ""He went to Fordham for one year [actually two years] and then he got into University of Pennsylvania because he had somebody take the exams."
Mary replies in shock, but Barry confirms it. She says: "I even remember the name," saying that it was someone called Joe Shapiro. Mary Trump and the Post both confirm that this person has not surfaced since.
Mary Trump has clarified that she took to recording conversations with family members after litigation in 2001 over a dispute about the will of Fred Trump Sr. Mary Trump is a former judge, and is Donald Trump's niece. The book sold nearly a million copies in the first day after it was released. The recordings can be listened to here.
In secretly recorded audio released to @washingtonpost, Donald Trump's sister says someone took his SATs for him. https://t.co/xSHQOBNMd7

— The Lincoln Project (@The Lincoln Project) 1598143117
The claims made in the book have been refuted by the White House and Donald Trump in several statements since it came out. Advisors to Trump have said that the conversations are because of "an axe to grind" and Trump responded today by saying: "Everyday it's something else, who cares."