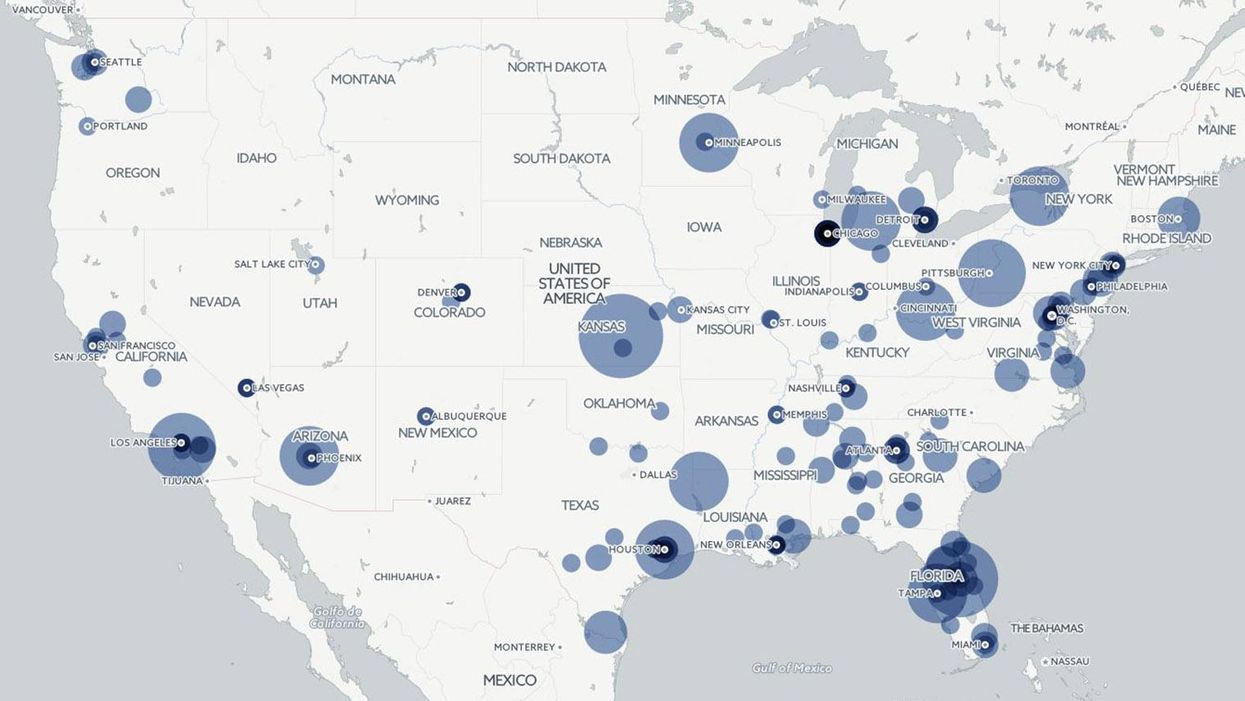 In 2016, there have been 161 mass shootings in the US so far.
So far this year, 213 people have died in these shootings and 555 have been shot in total.
Thursday is National Gun Violence Awareness Day, so it seems like a pertinent time to bring up the numbers.
Here's where they happened:
There were 14 mass shootings in Chicago alone, in which 10 died and 51 were shot.
Houston saw five shootings, Detroit saw four, and Atlanta, Las Vegas, Orland and New Orleans all saw three each.
In terms of how frequently they happened, it looks something like this:
On National Gun Violence Awareness Day activists campaign by wearing orange, to remember victims of gun violence and call for legislation which will help save lives.
To find out more visit wearorange.org.
All data courtesy of Mass Shooting Tracker which defines a mass shooting as "a single outburst of violence in which four or more people are shot".