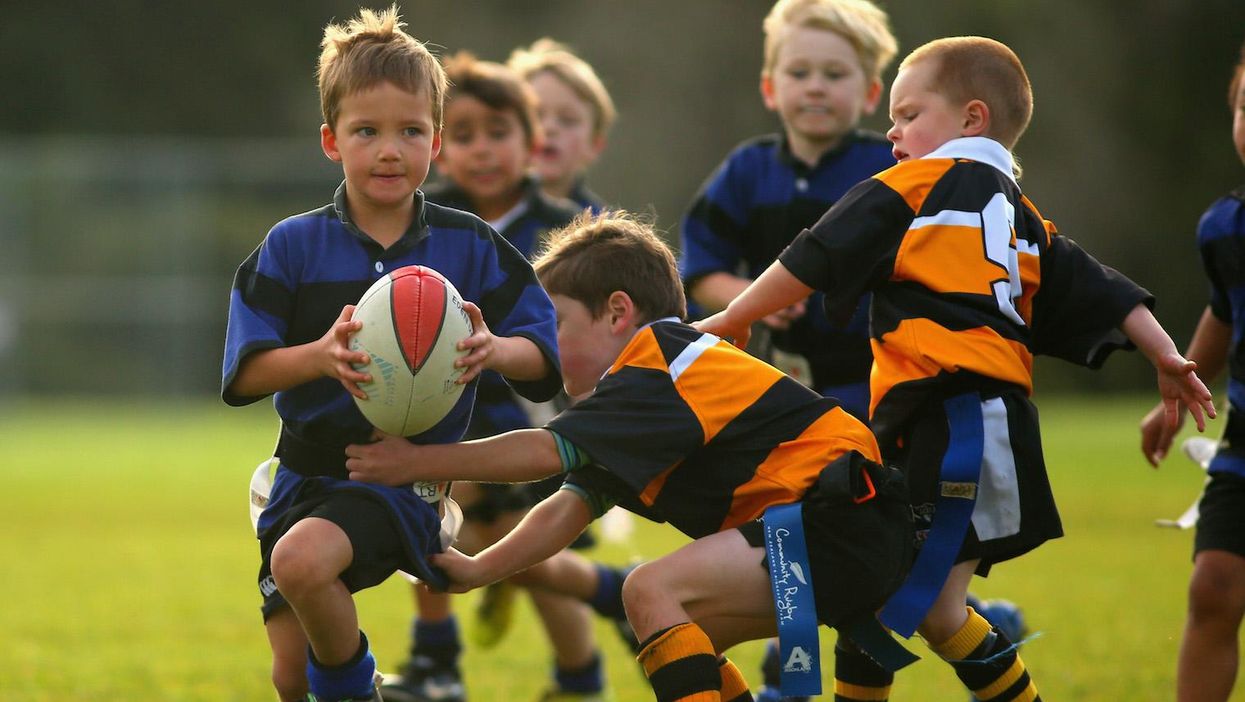 Over 70 doctors and academics have called for a ban on tackling in school rugby matches in the UK and Ireland.
In an open letter to ministers, signatories argued that two thirds of injuries and most concussions arising from youth rugby occur in the tackle, and that schools should adopt touch rugby.
The letter read:
The majority of all injuries occur during contact or collision, such as the tackle and the scrum.

These injuries, which include fractures, ligamentous tears, dislocated shoulders, spinal injuries and head injuries can have short-term, lifelong and life-ending consequences for children.
This has, unsurprisingly, made a lot of people very angry who point out that rugby is a voluntary sport in schools and clubs, in which the use of gumshields and headguards are recommended to help with impact in the tackle.
Some have openly mocked the letter:
While the Rugby Football Union (RFU) has sought to point out the overall health benefits of playing the game:
Meanwhile, others, including former England international and commentator Brian Moore, have pointed out the flaws in banning contact tackles until players are adults
...the argument being that learning the correct method of tackling is a critical skill important to the safety of both players involved in a tackle - one that needs to be learned early in a player's career.
Meanwhile, Harlequins and New Zealand fly-half Nick Evans has proposed another practice which could help with the fact that children develop in size at different ages and are often mismatched when put in age-groups.
The practice in some New Zealand Rugby Union (NZRU) junior competitions is that some have weight cut-off criteria for age grades, meaning players over a given weight must move up an age grade so they play with similar sized players - thus meaning the rest are not dwarfed.
The debate rages on, let us know what you think in the below poll:
HT BBC