Ed Chamberlin is a highly-polished presenter and undoubtedly an under-rated part of Sky Sports's football coverage.
The fact that he usually comes across so well made it all the more surprising to hear him stoop to one of the worst clichés of modern punditry this weekend.
Discussing Crystal Palace's star summer signing on Super Sunday, Chamberlain questioned panellist Graeme Souness: "Is Yohan Cabaye a top player? Or a top, top player?"
With that in mind, we thought there'd be no better time than to run you through the definitive guide to the worst clichés in football commentary:
1. "In and around the penalty spot"
A favourite of Andy Townsend. You can't really be "in" the penalty spot though, can you?
2. "You couldn't write a script like this"
Well...
3. "They'll be discussing that over a bottle of red wine after the game"
The only circumstances in which football manager's converse.
4. "Squeaky bum time"
Read: the last few minutes of the game/matches of the season and there's not much in it. Hopefully this one retired with Fergie.
5. "Your Steven Gerrards, your Frank Lampards"
Unnecessary and infuriating pluralisation championed by the likes of your Glenn Hoddles, your Jamie Redknapps and your Andy Townsends.
6. "If you give that there'll be a penalty every time the ball goes in the box"
Usually from a disgruntled manager whose player has pole-axed an opponent from a corner.
7. "He's not that sort of player"
8. "Not for me Clive"
Ah, we miss Andy Townsend.
9. "He's almost hit that one too well"
OK, no we don't.
10. "He's got great feet for a big man"
Said about any moderately skilful player taller than 6ft 2in.
11. "He's good, but can he do it on a cold, wet Tuesday night in Stoke?"
The usual response when a new overseas signing has a great start to the season.
12. "The lads put in a great shift"
The football players who are paid thousands of pounds a week ran around for 90 whole minutes.
13. "Cultured left foot/wand of a left foot"
Has anyone ever said this of a right-footed player?
14. "The greatest cup competition in the world"
Said before every FA Cup match.
15. "The magic of the FA Cup"
Said after any mildly surprising result.
16. "There are no easy games at this level"
A pre-emptive excuse used by managers before any game in the Premier League/Championship/League One/League Two (delete as appropriate).
17. "The important thing was we got the three points"
The go-to phrase favoured by players batting away questions in post-match interviews. Most famously used by Wayne Bridge in 2007 following Chelsea's victory... in the League Cup final.
Have we missed out any of your favourites? Let us know in the comments...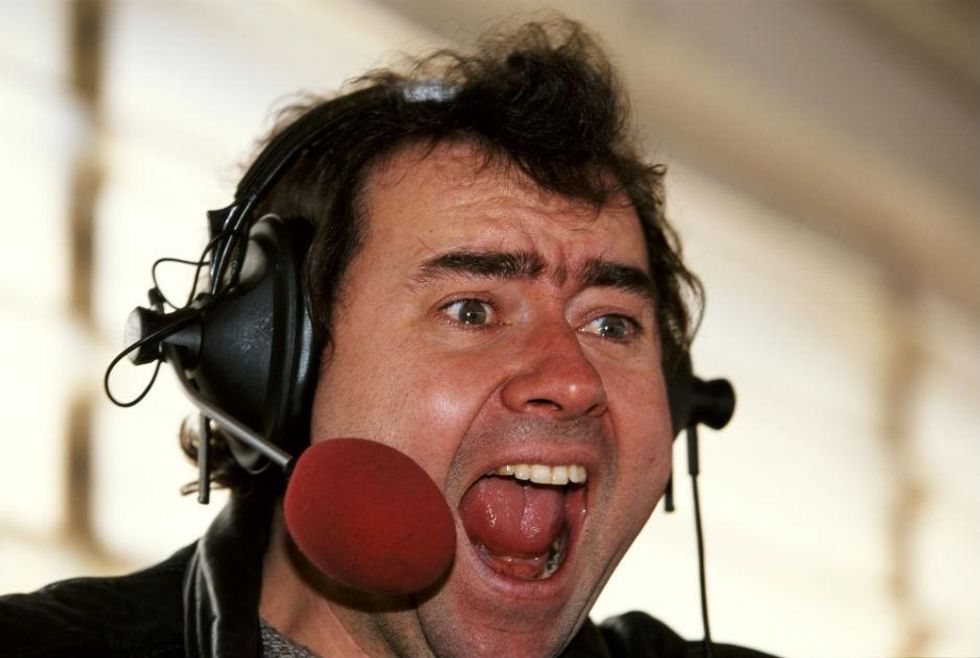 All pictures: Getty