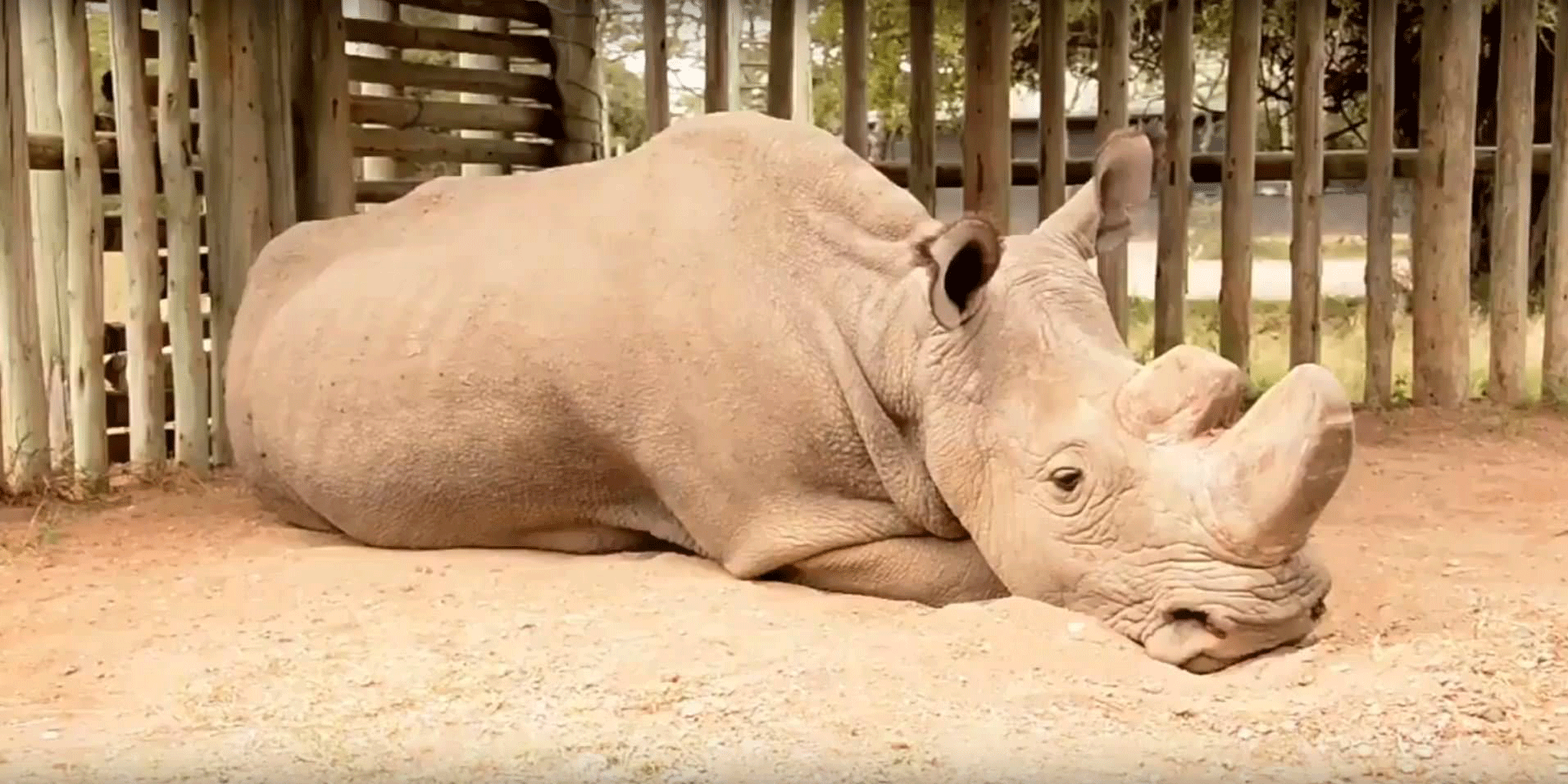 YouTube / Helping Rhinos
It takes statistics to truly understand harrowing realities - but it is the smaller, individual stories that get us on board to fight them.
We are in the midst of the sixth mass extinction event in our planet's history.
And this Northern White Rhino is an unknowing victim, the very last male of his subspecies and a face of extinction globally.
Meet Sudan.
Though there are two female Northern White Rhinos left, breeding attempts with him have not been successful.
Sudan has even joined Tinder to help him find a girlfriend.
At least the 43-year-old rhino is not alone in the world in resorting to a dating app.
Tinder users who swiped right were directed to a website where you can donate to help Sudan save his species.
In the meantime, Sudan is left waiting for extinction in captivity.
Mathieu Plassard, the Regional Managing Director of Ol Pejeta Conservatory, said in a statement:
We are in a race. 

A race against the extinction of the northern white rhino species. 

We urgently need to raise awareness and funds for Sudan. 
Funds raised will go towards ongoing research into perfecting in vitro fertilisation technology.
HT Reddit