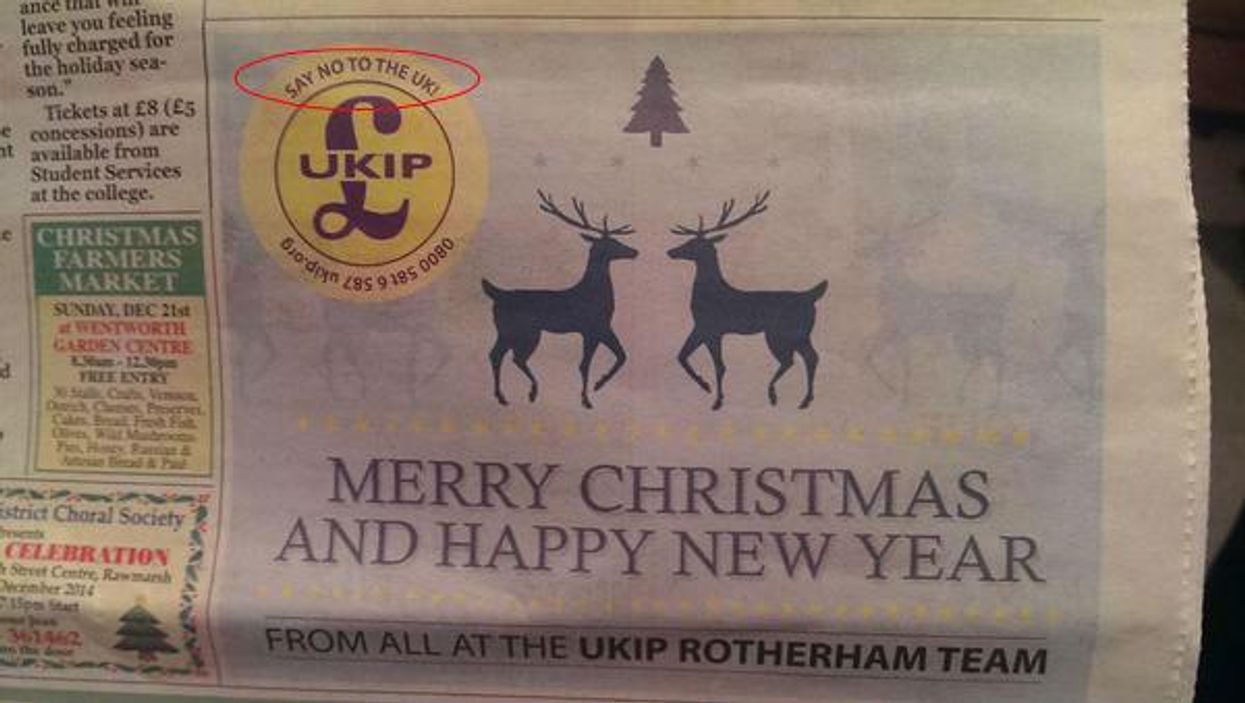 Ukip is the anti-EU party, standing up for the common man, spouting "traditional British values" and saying no to congested roads.
Or so they've had everyone thinking all along. An unfortunate error (or a Freudian slip perhaps) from the members of the party's Rotherham branch posted a Christmas message in the local Rotherham Record which triumphantly said "SAY NO TO THE UK!".
Presumably it was supposed to say "SAY NO TO THE EU!" or "SAY NO TO BAD SPELLING!" or something similar.
A member of Ukip's press office told i100.co.uk that "as far as I know it was a printers error". Sabotage at the local printworks in Rotherham? That hotbed of metropolitan lefty-liberal elitism!
Ukip has asked the Record to donate the fee they paid to local children's charities.
We've tried to contact the paper to hear their take on it and will update you when we hear back.