This is baby Gabriel. He's seven weeks old and very cute.
This is baby Gabriel looking fabulous after getting a virtual makeover with a Youcam make up app. As his mother Fiona says: "I intentionally take/use photos of him pulling faces and gunning because I live to amuse myself."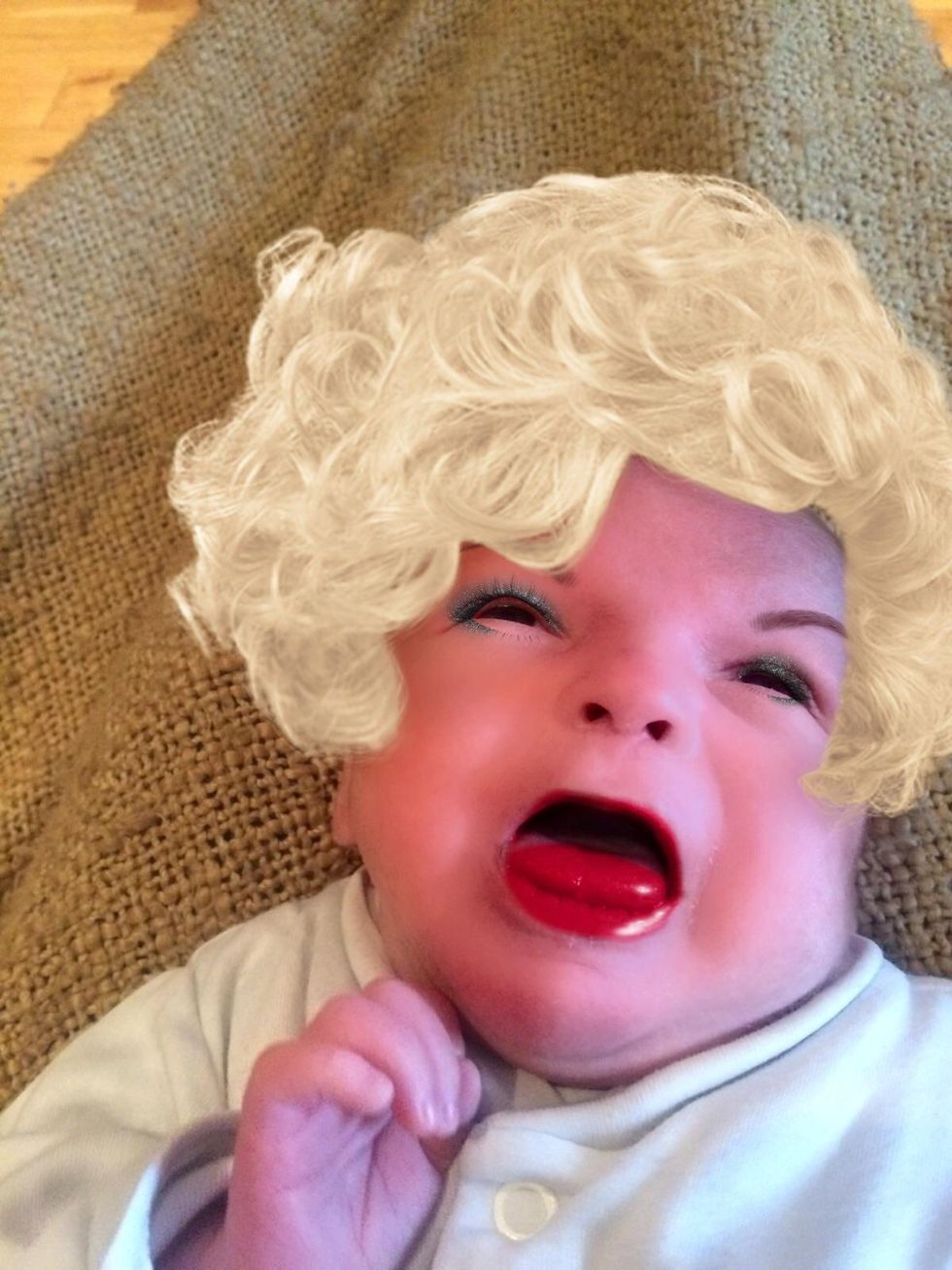 Well played. Thanks to Fiona for permission to use the photos.
More: You might see a cuter baby video today, but we doubt it