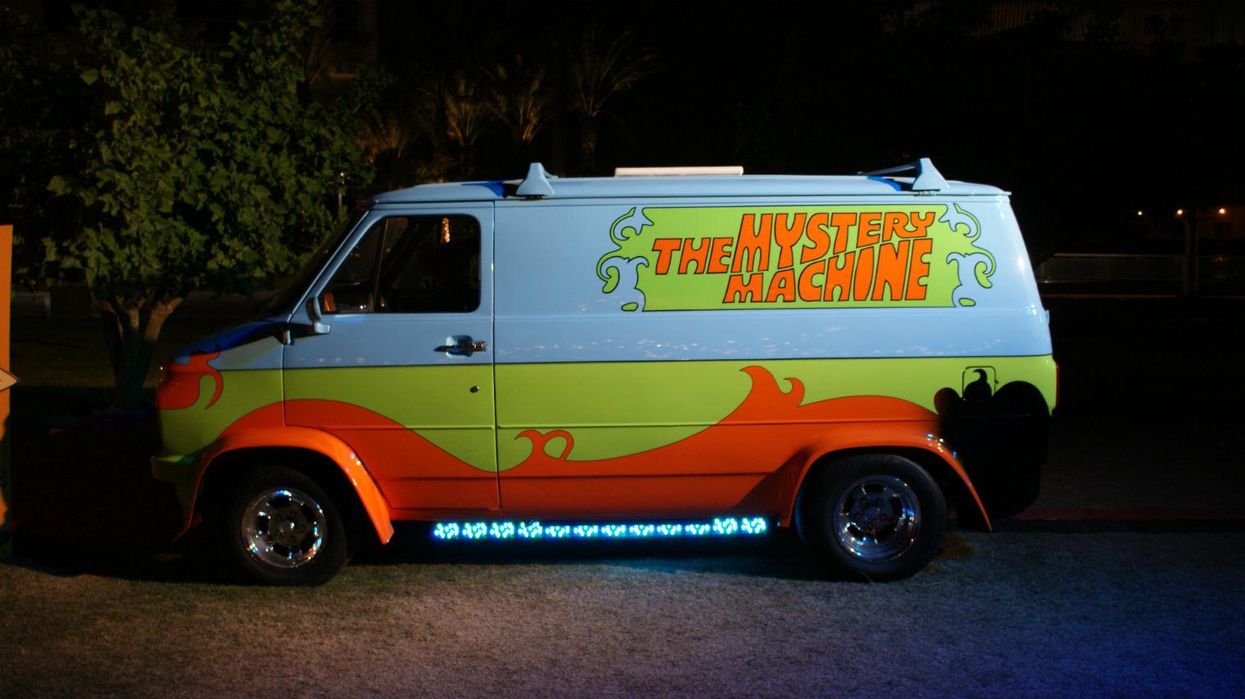 A woman in a van painted to look like the Mystery Van from Scooby Doo escaped Californian police in a high speed chase over the weekend.
Sharon Kay Turman, 51, was wanted for violating her probation, but managed to evade both patrol cars and a police helicopter and remains at large, local news reported.
Turman refused to pull over in the 1994 Chrysler minivan when police flagged her down, instead speeding down major roads, crashing into other cars and skipping red lights. Eventually she abandoned the van to make a clean getaway.
She is still wanted and police are appealing for information.