If you're still confused about what's going on in the Middle East, look no further than Aubrey Bailey from Fleet, Hampshire.
She wrote in to the Daily Mail on September 5 to shed some light on the complex system of alliances and conflicts that exist between the West, states in the Middle East and jihadist groups like Isis.
---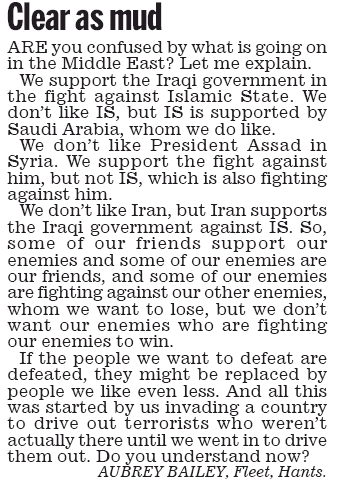 ---
Everybody clear now?
---
More: Who is in the coalition of the willing and what is the coalition of the unwilling
More: Everything you need to know about British air strikes against Isis