In the run-up to the Scottish independence referendum, UK newspapers have tried their best to provide fair and balanced coverage.
Ahead of tomorrow's televised debate between Scottish first minister Alex Salmond and Better Together chief Alistair Darling, the Guardian published this article:
---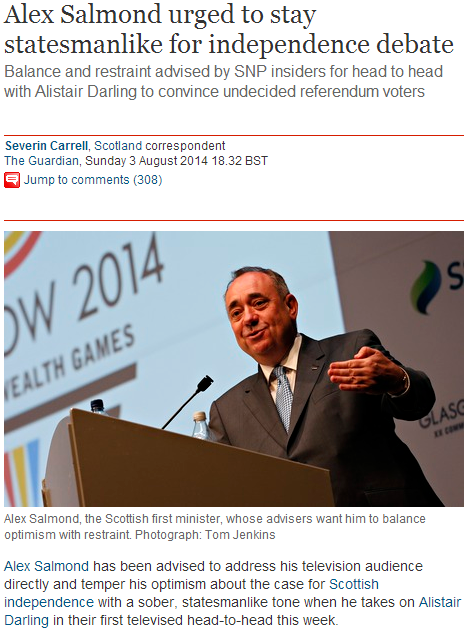 ---
Nothing too noteworthy there, but scroll to the bottom and you'll realise the article was initially published with a very different headline.
---
---
Alex Salmond urged to stay sober for independence debate
Doesn't sound quite as balanced somehow.