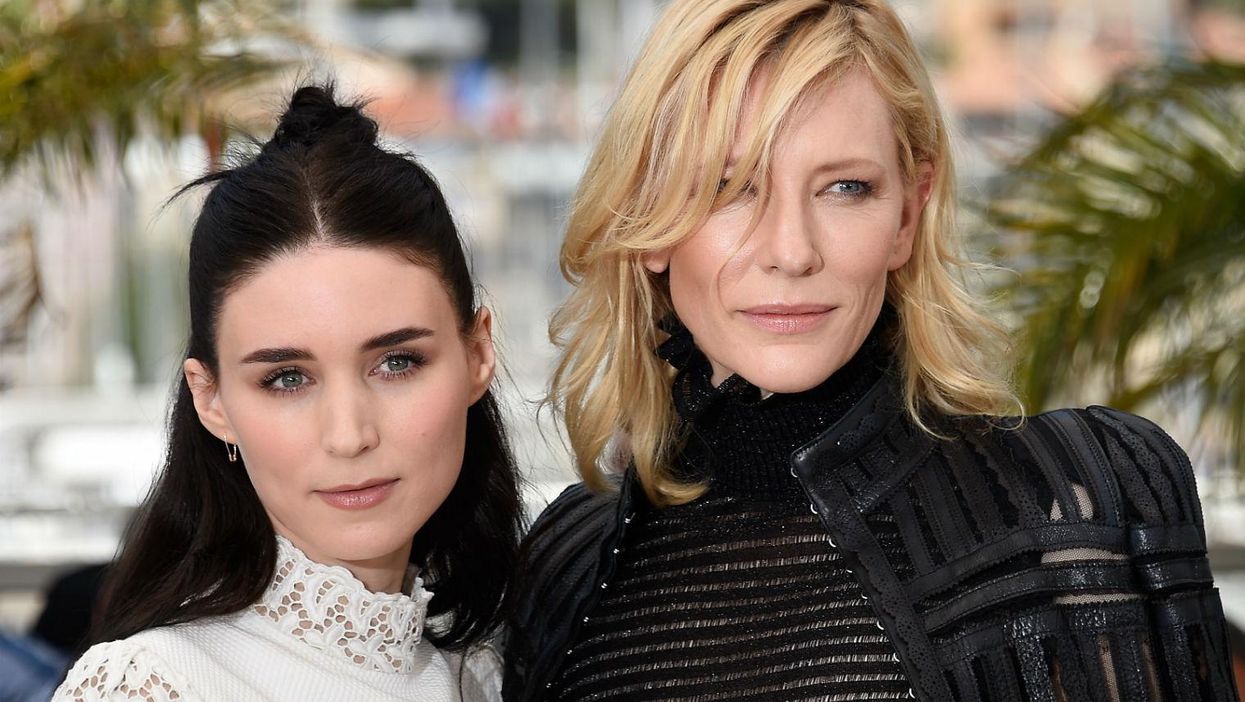 Cate Blanchett has claimed she was misquoted in a Variety interview in which she said she enjoyed relationships with women "many times".
The Oscar-winning actress, speaking before the premiere of her new film Carol at the Cannes Film Festival, said:
From memory, the conversation ran, 'Have you had relationships with women?' And I said, 'Yes, many times. Do you mean have I had sexual relationships with women? Then the answer is no'. But that obviously didn't make it.

But in 2015, the point should be: who cares?
Carol, based on a novel by Patricia Highsmith, tells the story of a married woman in the 1950s (Blanchett) who has an affair with a young shop assistant, played by Rooney Mara (pictured above).
More: [Cate Blanchett Opens the Closet Door with Lesbian Romance 'Carol']1 (Variety)