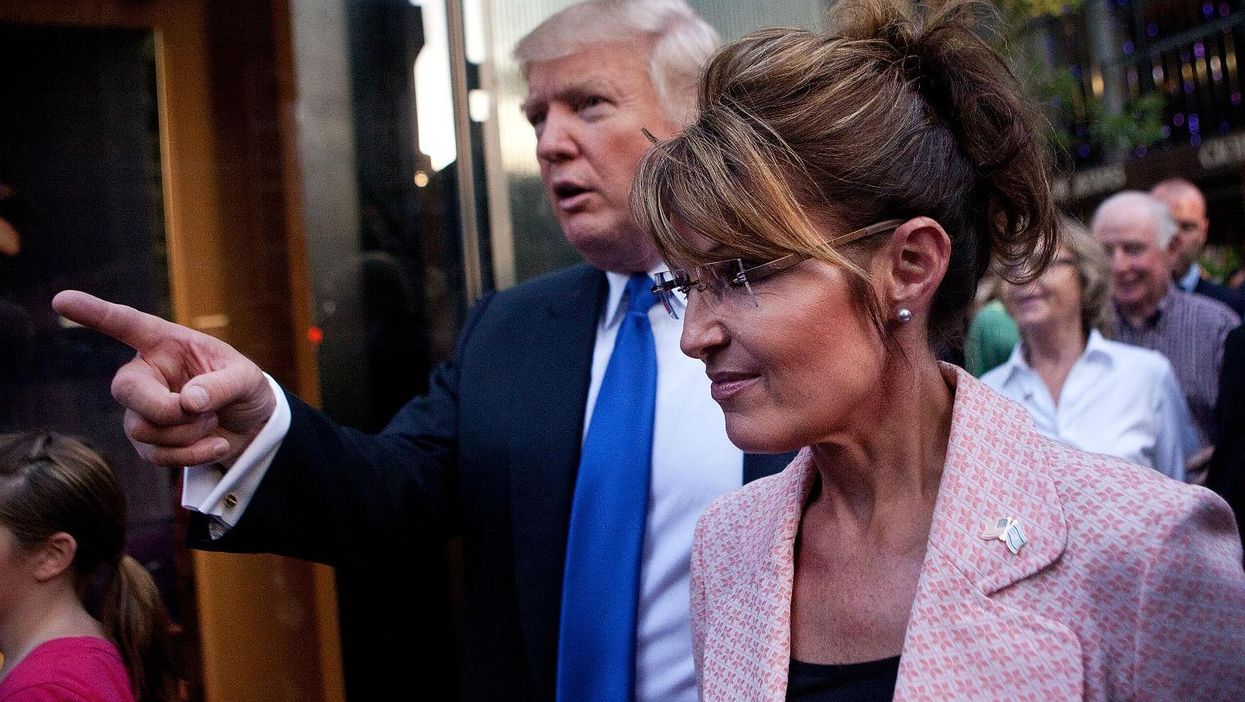 Brace yourselves America, because the hurricane of political farce is building pace with unfettered vigour.
As if the US political scene isn't already barmy enough, Donald Trump has hinted that he "would love" to enlist former Alaska senator, Tea Party campaigner and vice presidential candidate Sarah Palin on to his campaign, and, eventually, administration.
Trump, inexplicably the best performing Republican candidate at this early stage in the presidential race, recently spoke on Palin's own "Mama Grizzly" radio station and was unsurprisingly fawning.
"She's really somebody who knows what's happening," he said with no sense of irony. "She's a special person," he said. "She's really a special person," he actually added. "And I think people know that and she's got a following that's unbelievable."
I'm looking at some of these candidates, they're weak, they're ineffective and to a degree that's almost hard to believe. And, you know, they [voters] like the Sarah Palin kind of strength. You just don't see very much of it any more.
Trump added that there's been increasing demand to get Palin involved from supporters on the campaign trail: "I've still got people saying, 'Oh, get Sarah's support, get Sarah's support.' No matter where I go, everybody loves her."
How reassuring to imagine that in the event of World War Three, or any other possible future disaster, we could have these two at the helm of the most powerful nation on Earth.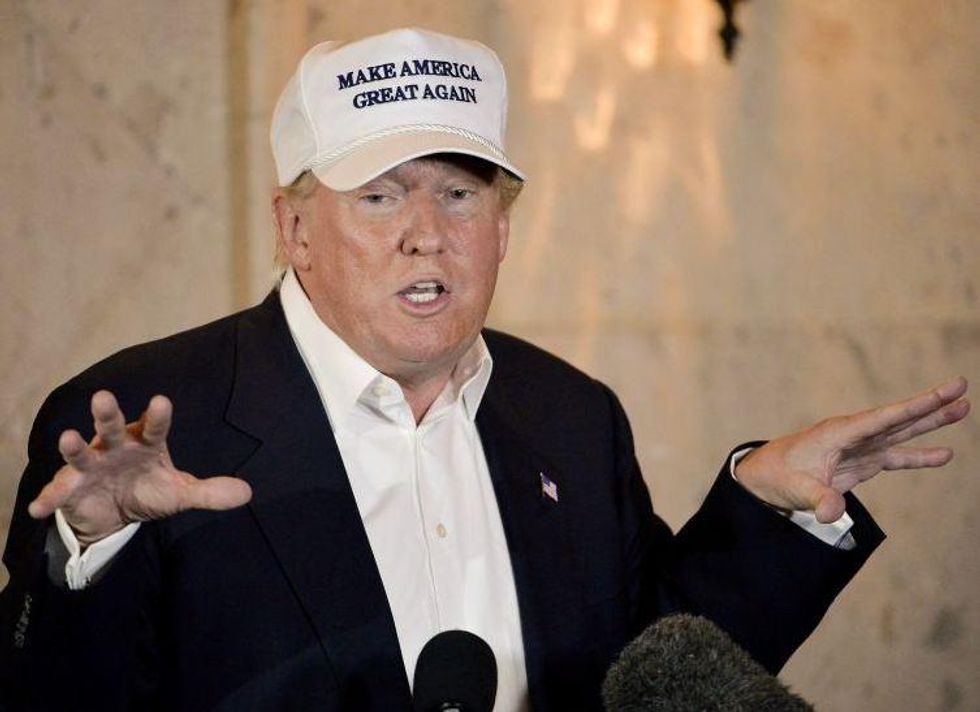 Picture: AP