Newly elected Ukip Wales Assembly member Mark Reckless had an absolute Twitter 'mare on Sunday. People couldn't even.
In a somewhat unfortunate move, Reckless, the Ukip policy and economy spokesman, tweeted this: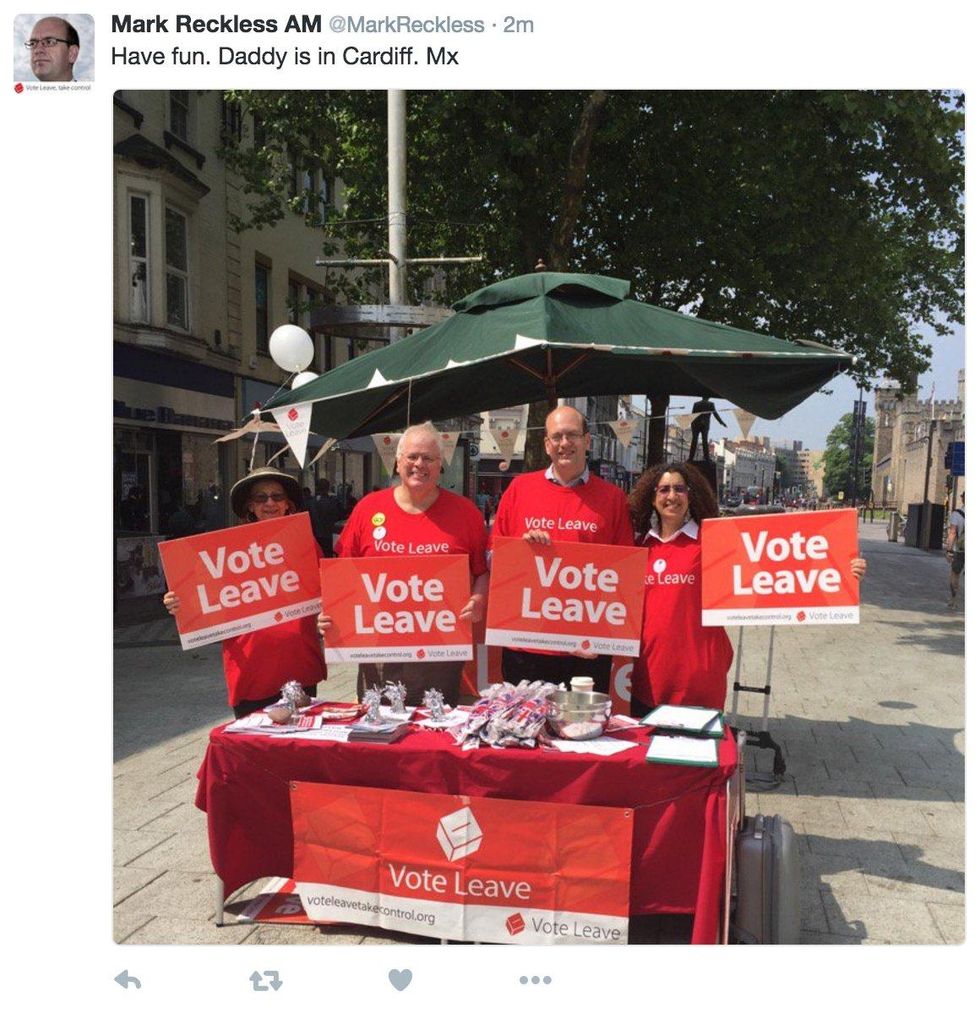 Daddy.
The tweet was swiftly deleted by the Vote Leave campaigner, who followed his paternal musing with:
He then deleted the second tweet - probably because it doesn't really explain "daddy" at all. But both tweets had been seen by many before he managed to get rid of them.
It was soon established that Reckless has young children. Fine. But people still had - and still have - questions. Obviously.
Some of these include:
Your children aren't on Twitter, so was the message meant for other eyes?
If it was intended for your wife, was the idea to pass on the note to your kids?
If we leave the EU, will you be a daddy to all of us?
People are enjoying speculating.
Wow, Nick.
We'll stop there before it all gets too much.