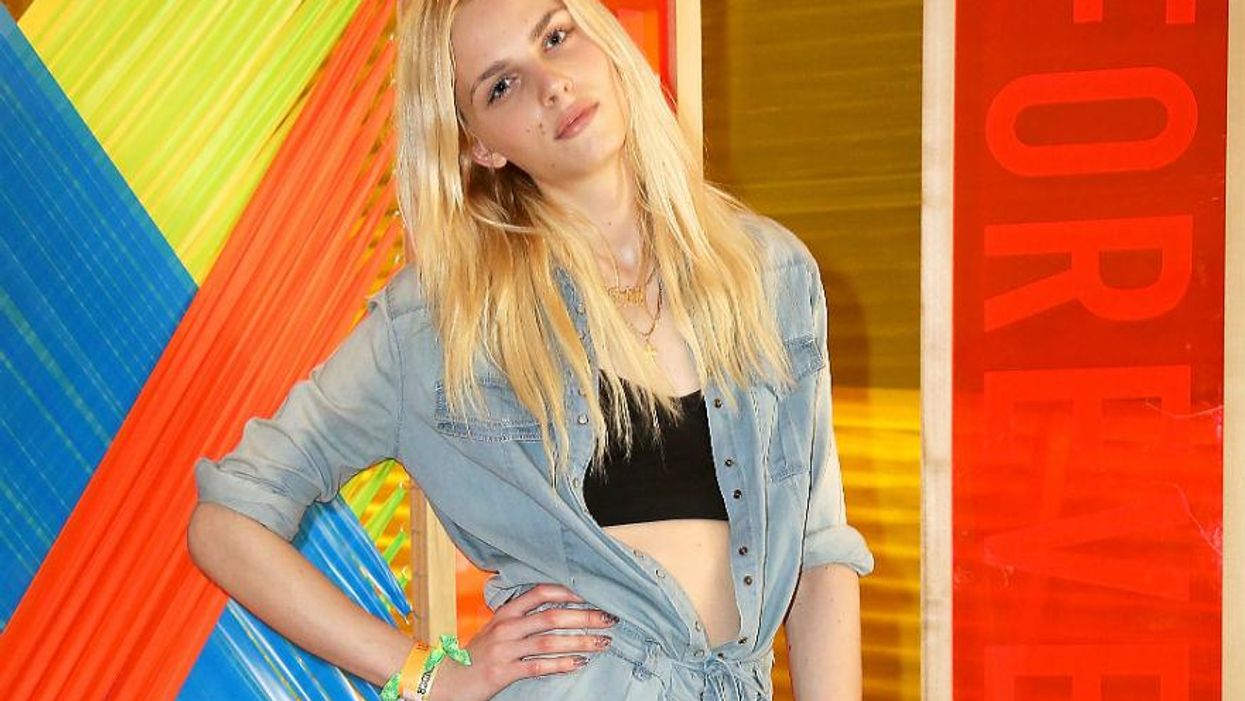 Strike a pose…
Supermodel Andreja Pejic has announced that she is a transgender woman. Pejic, known for her androgynous style, was formerly known as "Andrej", but she has gone public with her decision to undergo gender reassignment surgery in hopes of empowering other transgender youths.
She's been modelling womenswear for some time though…
Born in Tuzla, Bosnia and Herzegovina, Pejic, 22, fled to Serbia with her mother, brother and grandmother during the Bosnian war, before moving to Melbourne, Australia, in 2000.
She was reportedly scouted as a model aged 16 while working at McDonald's and has since enjoyed a successful career modelling both masculine and feminine clothing; she was kept busy during Paris Fashion Week in 2011 when she walked the catwalk in both the men's and women's shows for Jean-Paul Gaultier, and has sported everything from a three-piece suit to a bridal gown.
But she felt more comfortable in a woman's body as well as women's clothes?
In a message she posted on Facebook, the model wrote: "As a transgender woman I hope to show that after transition (a life-saving process) one can be happy and successful in their new chapter without having to alienate their past."
She added: "I think we all evolve as we get older and that's normal, but I like to think that my recent transition hasn't made me into a different individual. Same person, no difference at all, just a different sex."
And now she's a role model as well as a supermodel?
The catwalk star, who left FHM staff horrified in 2011 when readers voted her one of the sexiest women on the planet, stressed that she wanted "to reach out to all young gender non-conforming youth out there: I know it's hard, I've been there, but remember it's your right to be accepted as what you identify with – you deserve the same respect as any other human being on this planet." She added: "What's in between anyone's legs is not who they are."