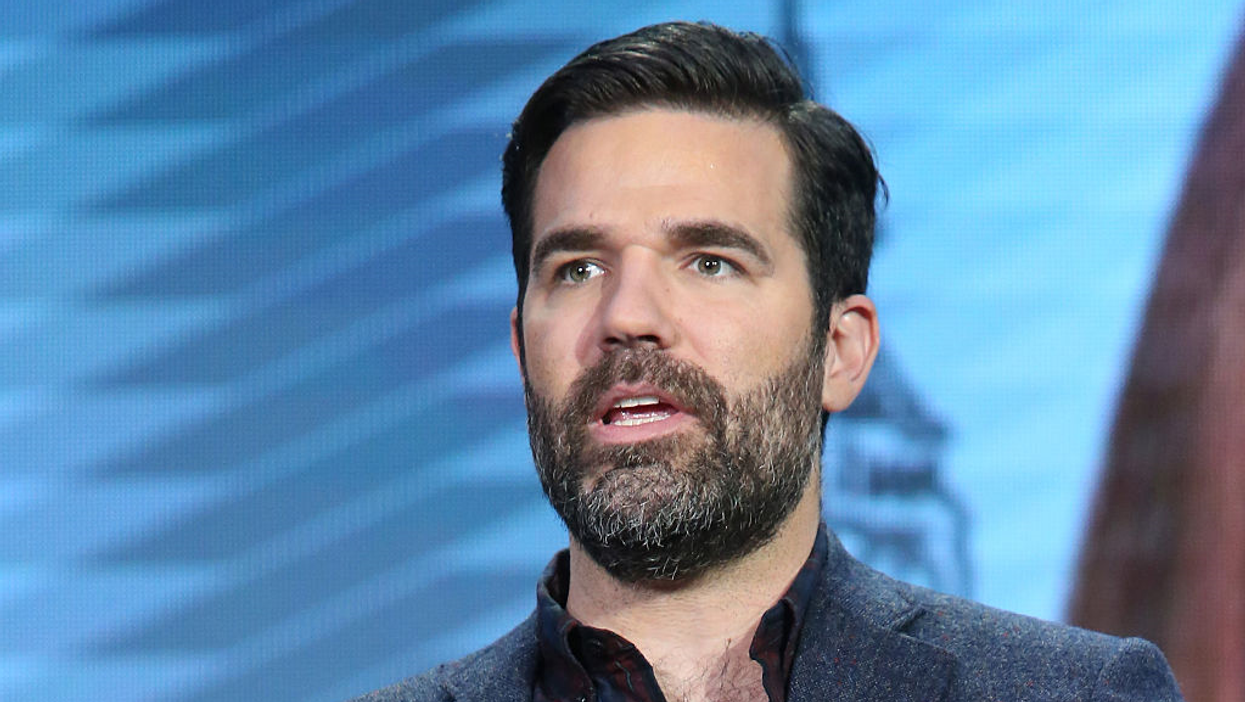 Frederick M. Brown / Stringer / Getty
Rod Delaney is probably best known to Brits as that overly hairy guy from Channel 4's Catastrophe. But satirical depictions of modern-day romances aren't all he has to offer.
Some of the sitcom's humour relies on Delaney being an American living in the UK.
But now the adopted Brit has taken a more serious turn, drawing on his transatlantic vantage point to compare US with the NHS.
I wrote about the NHS as someone who grew up with American healthcare for 4 decades then moved to U.K.: https://t.co/G3oHpbOOhc

— rob delaney (@rob delaney) 1484665424
Delaney, who moved to the UK from the US two years ago at the age of 37, took to Tumblr to call the NHS "superior".
He wrote:
The purpose of this piece is to tell you that the NHS of this exact moment in 2017 is better that the private healthcare systems in the US.

I have to pluralise 'systems' because there is, sadly, no one unified 'system' in the US, much to the detriment of so many millions of Americans.
Delaney explains he has received good medical care in the US, but that doctors and nurses there are paid with money received through insurance companies, who are motivated by profit.
He writes:
As we've been in the UK for years now, we don't have American health insurance anymore and I had to pay a $500 deposit before they would do the test.

On my baby's kidneys.

In the richest country in the world, in which I still pay plenty of taxes as a citizen.

Also it was my baby's kidneys if I haven't already said that.
He says US healthcare causes stress for Americans, which, in turn, can affect their health:
If our bodies and minds are connected as modern medicine insists, the stress one feels as an American worrying about how you'll pay for your healthcare – or whether you can even get it – shortens your life and reduces its quality much more than the wait for knee replacement surgery on the NHS does.
Americans, he writes, forgo healthcare because of the cost, and even commit suicide because of medical debt.
He finishes the piece off by saying he contacted news publications with the story, but that:
Right wing papers I tried first said no.

Then a left wing paper wanted to make it more hopeful and have me tell people what to do at the end.
President-elect Donald Trump has criticised and plans to repeal President Barack Obama's Affordable Care Act which made health insurance accessible for millions of Americans.