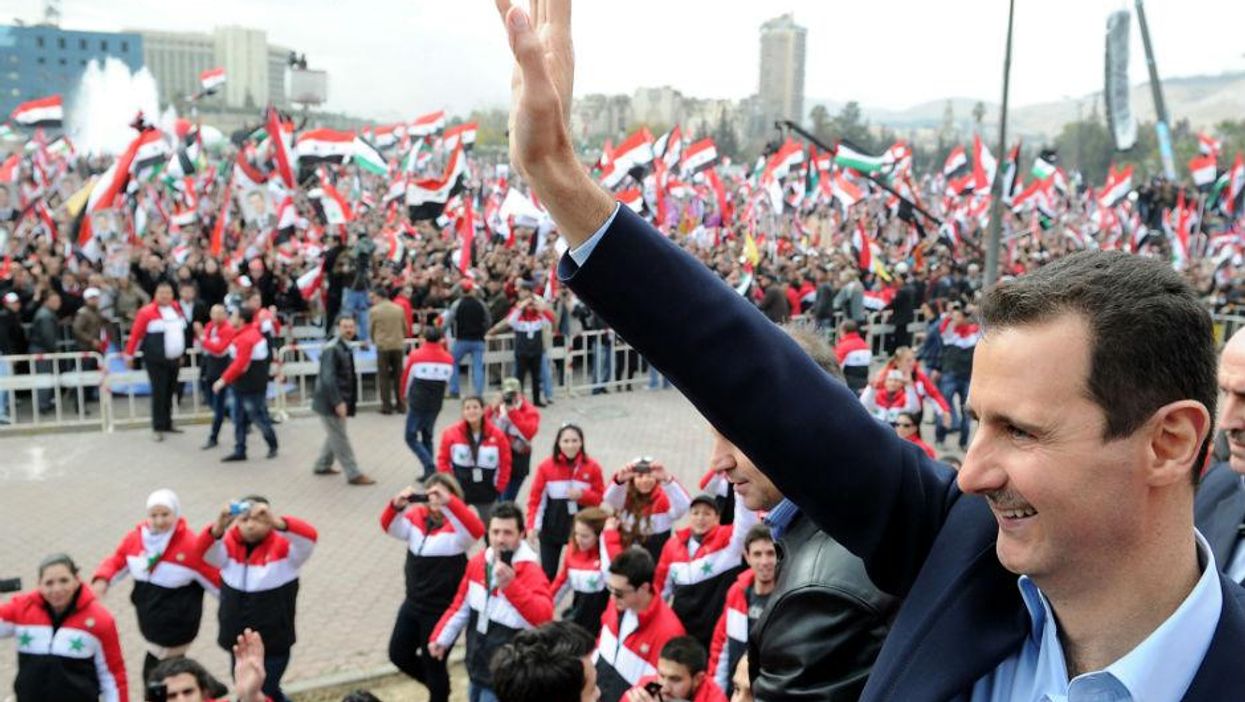 Syria's president Bashar al-Assad has been sworn in for a third term in office after an election that was widely condemned as a complete sham.
The dictator won 88.7 per cent of the vote in June's elections despite large parts of the country being embroiled in civil war and therefore not able to take part.
He's not the first leader, and sadly, probably won't be the last, to come to power through highly dubious election victories...
Robert Mugabe - 61.09%
(Picture: Getty)
Less than a two-thirds majority may seem a modest victory for a man who has led Zimbabwe for over 30 years, but the presidential elections of 2013 were branded a 'masterclass in electoral fraud' by Harare-based thinktank the Zimbabwe Democracy Institute.
With rumours that millions of anti-Mugabe voters were not allowed to register and others intimidated by the government, many foreign powers condemned the election.
Vladimir Putin - 63.6%
(Picture: EPA)
Aided by ally Dmitry Medvedev, Russia's bare-chested macho-man overturned a tenet of the country's constitution that limited a president's tenure to two terms in office which in turn enabled him to stand for his third stint in 2012.
Putin claimed 63.6 per cent of the vote to make a triumphant return to the Kremlin despite "procedural irregularities and lavish government spending on [his] behalf," according to the New York Times.
Abdel Fattah al-Sisi - 97%
Following three years of political turmoil the former head of Egypt's armed forces was sworn in as president in June after capturing 97 per cent of the vote.
Critics of Sisi claimed a "crackdown on dissent" (locking up a reported 16,000 political opponents) over the past few months made "a genuinely democratic presidential election impossible".
Gurbanguly Berdymukhamedov - 97%
(Picture: Reuters)
The leader of Turkmenistan secured an astoundingly comprehensive victory in the 2012 sham presidential election.
All seven opposition candidates were reported to have praised the leadership of Berdymukhamedov in their election campaigns making the dictator's victory a formality.
Kim Jong-un - 100%
(Picture: Reuters)
Although the role of president has been eternally assigned to the deceased Kim Il-sung (Christopher Hitchens described it as a necrocracy), his cherubic grandson Kim Jong-un is now the de facto dictator of North Korea.
Ballot papers for the country's 687 districts in parliamentary 'elections' of March this year had just one candidate each and voters were asked to tick a 'yes' or 'no' box. Somewhat unsurprisingly, Mr Kim received 100 per cent of the vote in his constituency.
Teodoro Obiang Nguema Mbasogo - 103%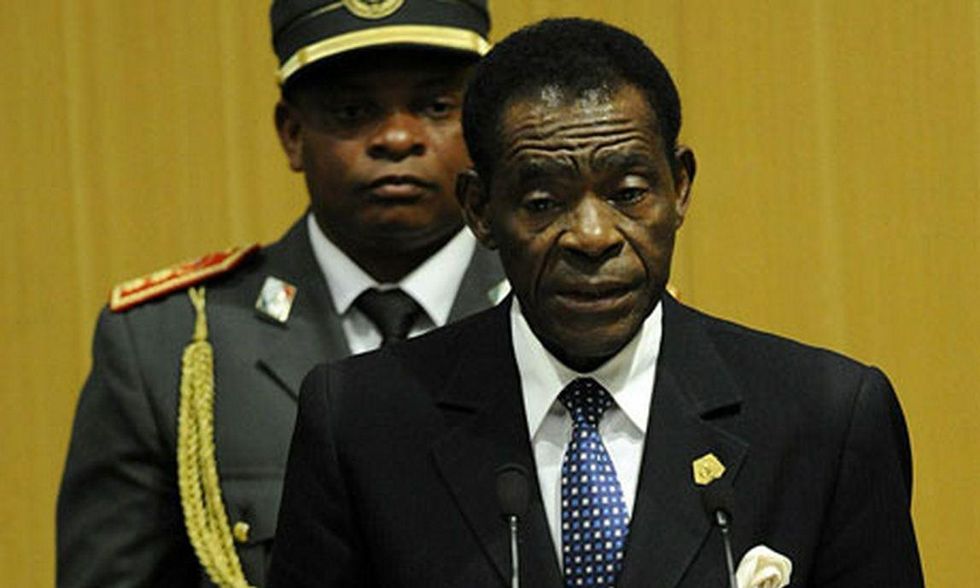 (Picture: Getty)
Kim Jong-un may be disappointed to learn that he doesn't hold the best record for rigged elections.
One constituency in the presidential elections of Equatorial Guinea presumably miscounted the size of the local populace when announcing their results.
So many people allegedly voted for the man seen as one of Africa's most corrupt leaders that it appeared he had won 103 per cent of the vote.