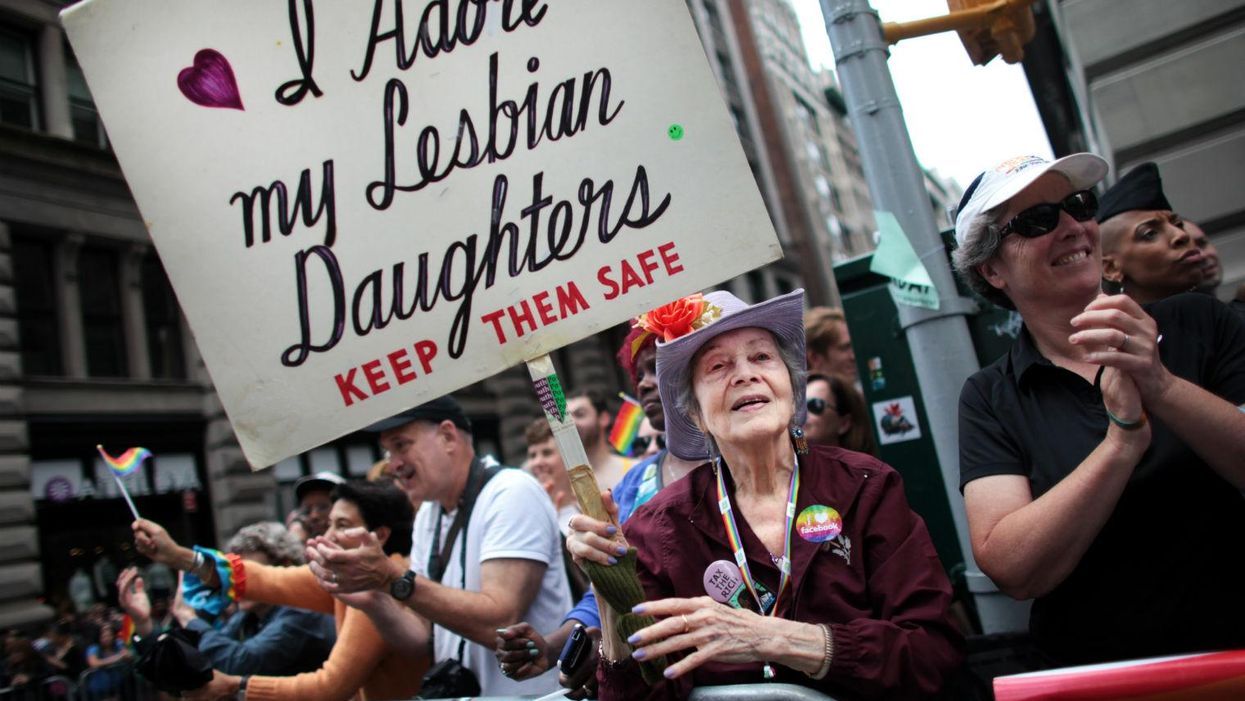 Frances Goldin is 93 years old and she's been attending the Gay Pride parade in New York for over 30 years.
The literary agent attends the annual event with the same placard. This is Goldin in 1994:
Goldin has attended the parade - which is held every June to commemorate the 1969 Stonewall riots, as well as celebrate gay pride - since the 1970s.
This is Goldin in 2015:
Picture: Yana Paskova/Getty
And again in 2016:
Picture: Andrew Burton/Getty
The placard, which reads "I adore my lesbian daughters, keep them same* has been companion to Goldin in every parade she's been to.
Why does she attend the parade so persistently?
The mother of two has two daughters – Sally and Reeni, both of whom are gay.
Goldin told BuzzFeed:
Since the beginning of the parade, I've been going and waving my sign. It sort of hit a nerve with people, particularly those whose parents rejected them. The response to the sign is always so great — it urges me to keep going.
In the past, according to her daughters, Goldin has penned letters to parents after meeting their gay sons and daughters, urging them to support their children.
Everyone should support their gay and lesbian children; they're missing a lot in life if they don't.