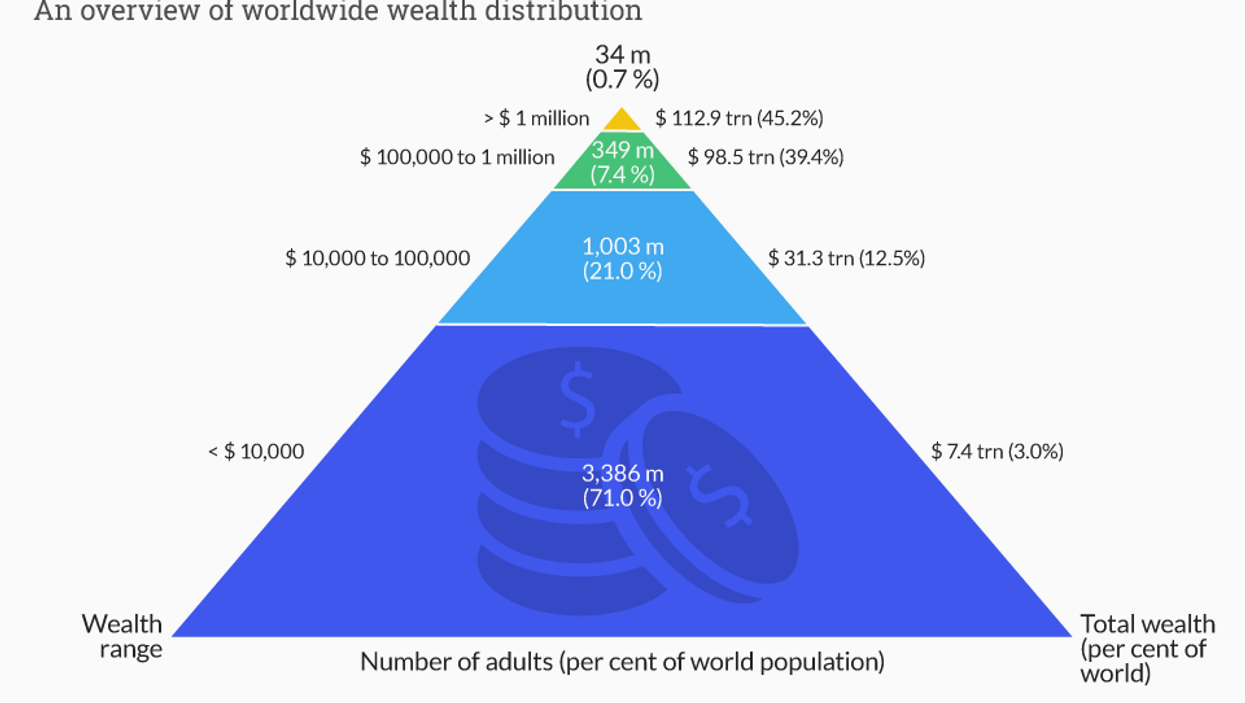 You don't need to turn to horror stories this Halloween when these 12 sobering facts about the world we live in are true:
1. One in every 122 people in the world has had to flee their home.
According to the head of the UN's refugee agency, the global refugee crisis has reached unprecedented levels. One in 122 people is either a refugee, internally displaced or seeking asylum because the "world is a mess".
2. The world's richest one per cent own half the planet's wealth...
... while the bottom half owns less than one per cent.
The world's richest people earned $240billion (£143billion) in 2012 - enough to end extreme poverty four times over, according to The World Top Incomes Database.