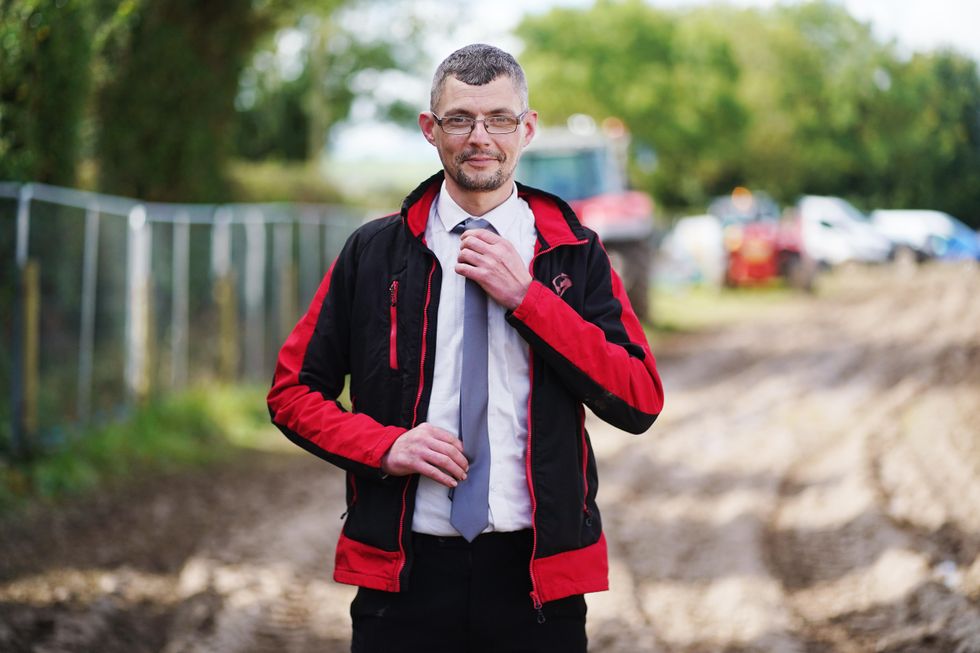 PA Wire/PA Images - Brian Lawless
Agri-inventor Colm Doran is leaving a major farming event early on Thursday in order to get married later the same day.
The 36-year-old from Tullow in Co Carlow is leaving his National Ploughing Championship stand displaying his hay-bale invention at 2pm in order to marry his fiancee of six years at 4.30pm.
Mr Doran said that he and his fiancee Lavina Barcoe had booked the wedding before he created a piece of machinery designed to carry four hay bales at the same time.
He said that his wife-to-be understands the importance of showcasing the invention at the famous agri occasion, which is attended by tens of thousands of people over three days.
"I came up with this invention here – that's why I'm here at the Innovation (Arena) – and we kind of said 'Jesus, it's going to clash now if I do get it in', and we were nearly going to cancel it, but we cancelled it a few times before with Covid and all that and coming up against other weddings and we just decided just go for it. No pressure."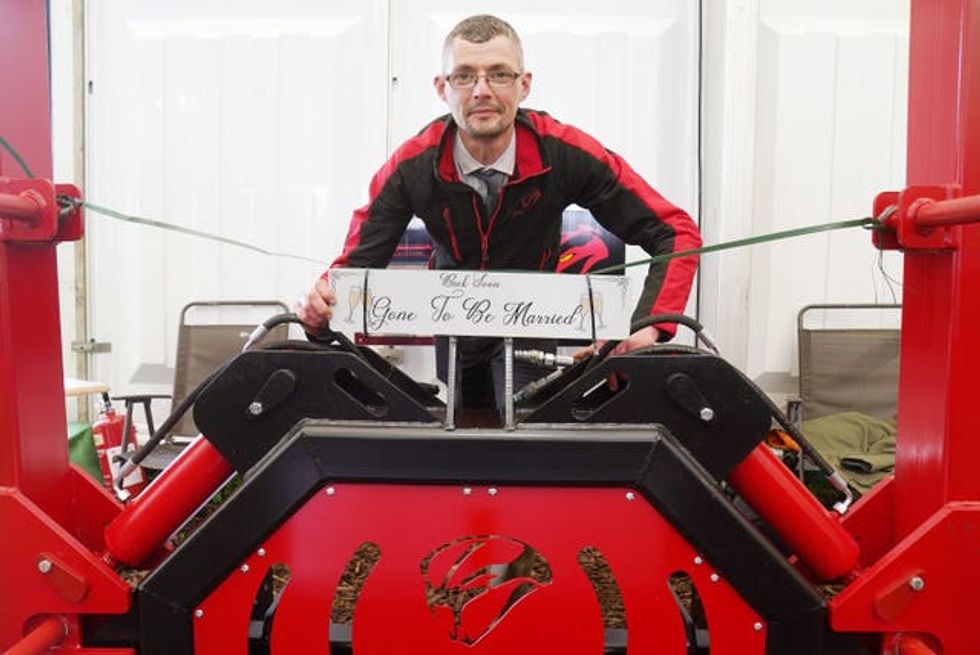 Agri-inventor Colm Doran hangs a 'Back Soon – Gone To Be Married' sign at his display on day three of the National Ploughing Championships (Brian Lawless/PA)PA Wire/PA Images - Brian Lawless
He has his wedding suit in his Peugeot car, which he will drive down to the wedding venue at the Dolmen Hotel in Co Carlow.
"She's fairly laid back as well herself and we don't want to make a big fuss, she knows there's a lot that goes in to this," he said, adding that they have known each other since they were teenagers, and been together for 12 years.
He added that she did not encourage him to abandon the last day of the Ploughing: "No no, there was none of that.
"She'd have her make-up (to do), and I put her fake tan on there last night for her."
Plans for a honeymoon are also delayed due to farming commitments.
"There will be a honeymoon, because it's coming into the winter time and there's still a lot of products there, beach hoppers and meal feeders and stuff so the farmers will be bringing the cattle in off the land and so she knows I'm going to be fairly busy so, she's holding off so I'll do something for now next summer hopefully."
Asked if he was excited to be getting married, he said "definitely", and adds – as a man working in the agriculture sector would – that the good, sunny weather "always helps".