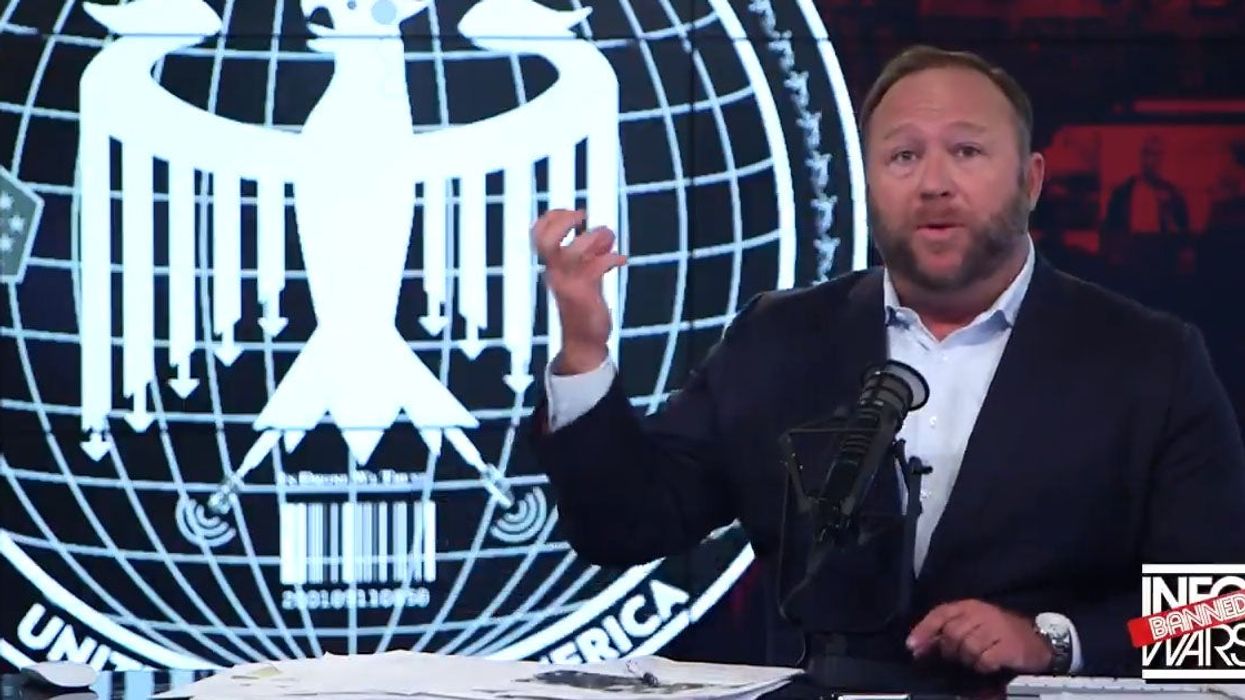 InfoWars/ Screengrab
On Tuesday evening, the conspiracy theory website InfoWars temporarily went down and it was immediately treated as a conspiracy.
The creator of the website, Alex Jones, and editor-at-large Paul Joseph Watson, both tweeted that the site was 'under cyber attack' during it's outage.
InfoWars was removed from several social media and tech websites in recent weeks for several violations which has led to Jones claiming that there is a conspiracy against his website.
In another tweet posted on Tuesday, Jones said that Chinese Communists and Democrats are attempting to 'deplatform' InfoWars.
At the time of writing the InfoWars website is back online and appears to be working relatively smoothly. There has been no confirmation or reason as to why the website went down.
Several tweets related to the story claim that visitors were greeted with a error message when trying to access the site.
However, a quick search for InfoWars on Google, shows that the site is now claiming that it is 'UNDER ATTACK!'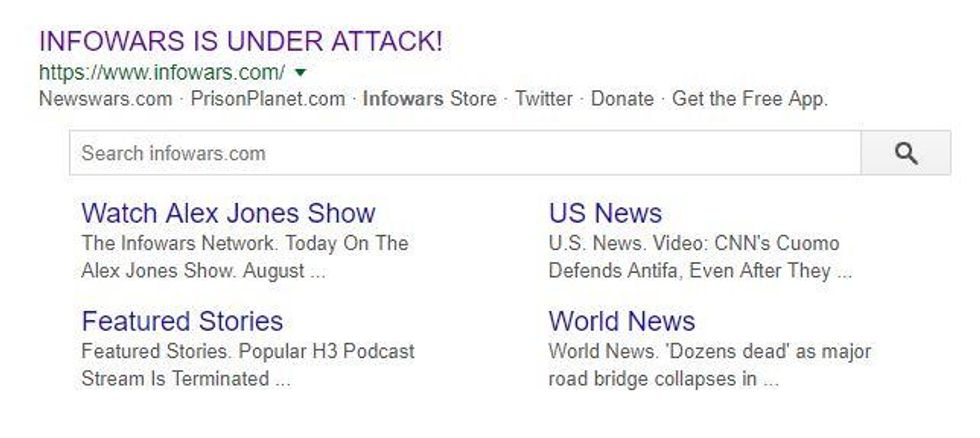 Picture: Google
Jones has since put out a short statement claiming that there is an attack on "free speech all across the board" and that "all conservatives are being shadow banned and dialled down to nothing".
He also further rebuffed his claims that China and Democrats are working together and branded it "treason".
On August 11, InfoWars also suffered a period where it was down which Watson stated was due to a "likely denial-of-service attack" which he blamed on CNN's campaign to have the site banned.
Facebook, YouTube, Vimeo, Flickr, LinkedIn, iTunes, Spotify, Pinterest, Stitcher and MailChimp have all taken down InfoWars content in recent weeks, but Twitter has been one of the few services not to ban Jones or the website.
According to BBC News, he has now been banned from the site for one week, although his tweets and account will still be viewable. Twitter has not confirmed why they have banned him.
The New York Timeshas since claimed that the ban is related to a video that Jones posted calling on his supporters to get their "battle rifles" ready to fight the media.
HT Daily Dot