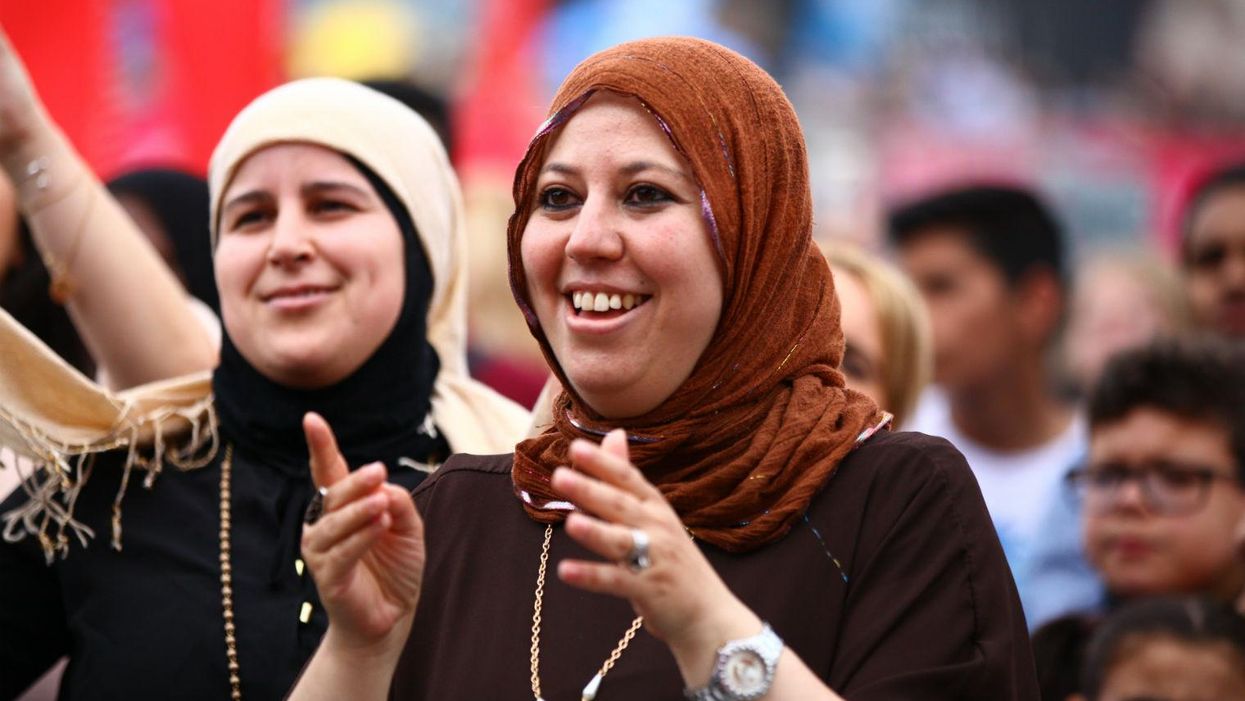 The rising trend of policing Muslim women's bodies is cause to worry.
In the latest incident, a woman in France being forced to remove her shirt as four armed policemen stood over her following the basis of the country's latest burkini ban.
Picture: Vantage News
The hijab has become a contentious garment and it's arbitrary link with extremism is the excuse many use to form the basis of discrimination.
Here are eight things Muslim women can't do, according to the people and organisations who stopped them from doing it:
1. Text on the phone
Three British Muslims – two sisters and a brother – were forced to get off a plane in London, and were interrogated based on passenger claims that they were part of Isis.
Their crime?
Reading their mobile phones, which allegedly had "Arabic texts?" Definitely grounds for an interrogation.
2. Be thirsty
A few weeks ago two Muslim women were escorted off a plane because they had made the staff uncomfortable.
The source of their discomfort was apparently because one of the women – they both work for the US government – had asked why they weren't given water for hours while delayed on the tarmac.
3. Read
Faizah Shaheen, who works for the NHS was detained at a UK airport on the 3 August for reading a book on Syrian art.
4. Go shopping
A Muslim woman in Indiana was forced to leave a shop because she did not want to remove her niqab. The store manager claimed it was because the store was located in a "high crime area" where it gets robbed a lot.
5. Walk quickly
A Muslim woman had been walking in "a brisk pace, in a determined manner" to catch the train when she was allegedly tackled to the ground by police officers and forced to undergo a strip search in public.
6. Work
According to the Women and Equalities Committee, Muslim women are three times more likely to be unemployed than non-Muslim women.
7. Eat in public
In May, seven Muslim women were forced to leave a Californian restaurant. The restaurant cited its policy which states people can only sit for 45 minutes; however a video of the restaurant by one of the women shows many empty seats.
The women claim that they were ejected because they wore hijabs, and have taken legal action against the establishment.
8. Play professional basketball
The International Basketball Federation prohibits players from wearing "equipment that may cause injury" to other players. For some reason, the hijab falls under this category.