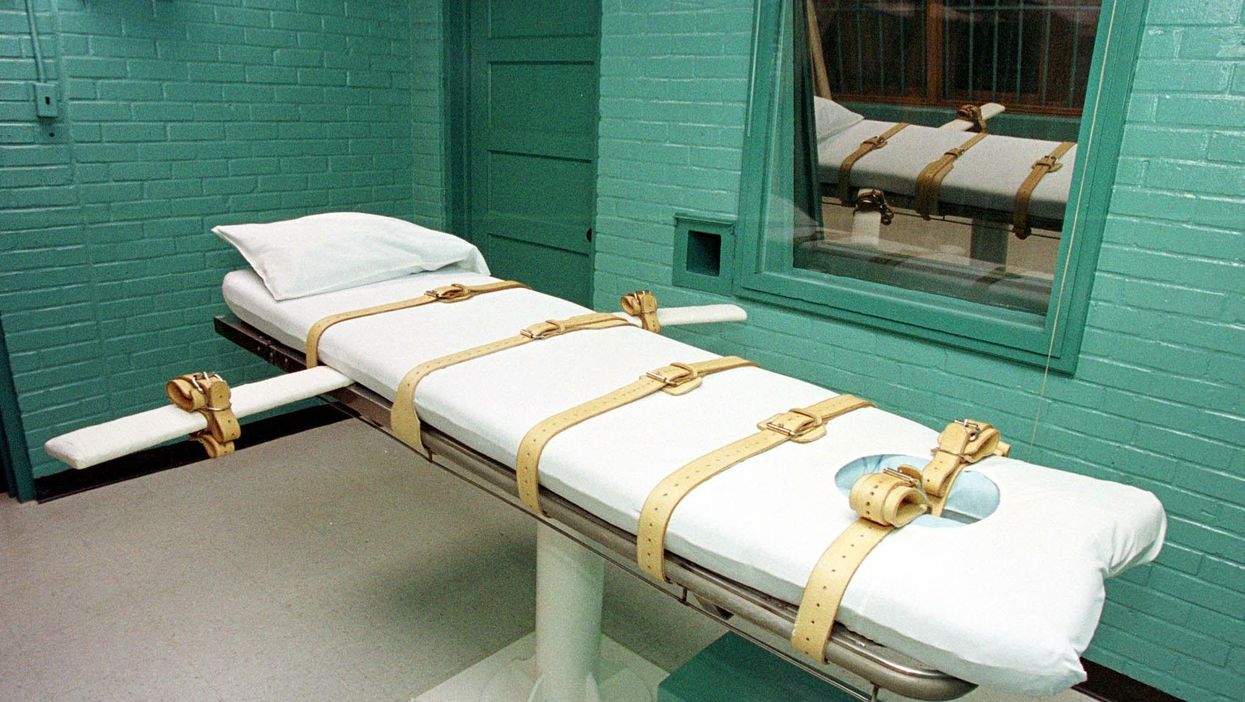 AFP/Getty Images
From sleepless nights to post-traumatic stress disorder, a former executioner has shed light on the stress of killing a prisoner on death row.
Semon Frank Thompson, a former superintendent of the Oregon State Penitentiary, was charged with executing two inmates on death row shortly after taking on the role in 1994.
The executions were the first carried out by the state of Orgeon in more than three decades, and the first to use lethal injection.
Thompson wrote in an article for the New York Times this week that the "surreal" experience of planning and carrying out executions can lead to "collateral damage", including drug and alcohol abuse, depression and even suicide.
Thompson and his officers spent more than a month rehearsing for the executions, which took place eight months apart, and had a "full run-through" once a week.
Thompson said he felt anxiety about the possibility of carrying out a "botched procedure".
I began to feel the weight of this undertaking while practicing for the executions
After each execution, some of the members working for Thompson told him they didn't want to be involved in an execution ever again. Others actually left their job.
A few the officers working for him admitted having trouble sleeping, and Thompson worried they would go through post-traumatic stress disorder if they had to do it again.
Being involved in the prisoners' executions forced Thompson to think more deeply about capital punishment, he wrote. Since retiring in 2010, his mission has been to "persuade people that capital punishment is a failed policy".