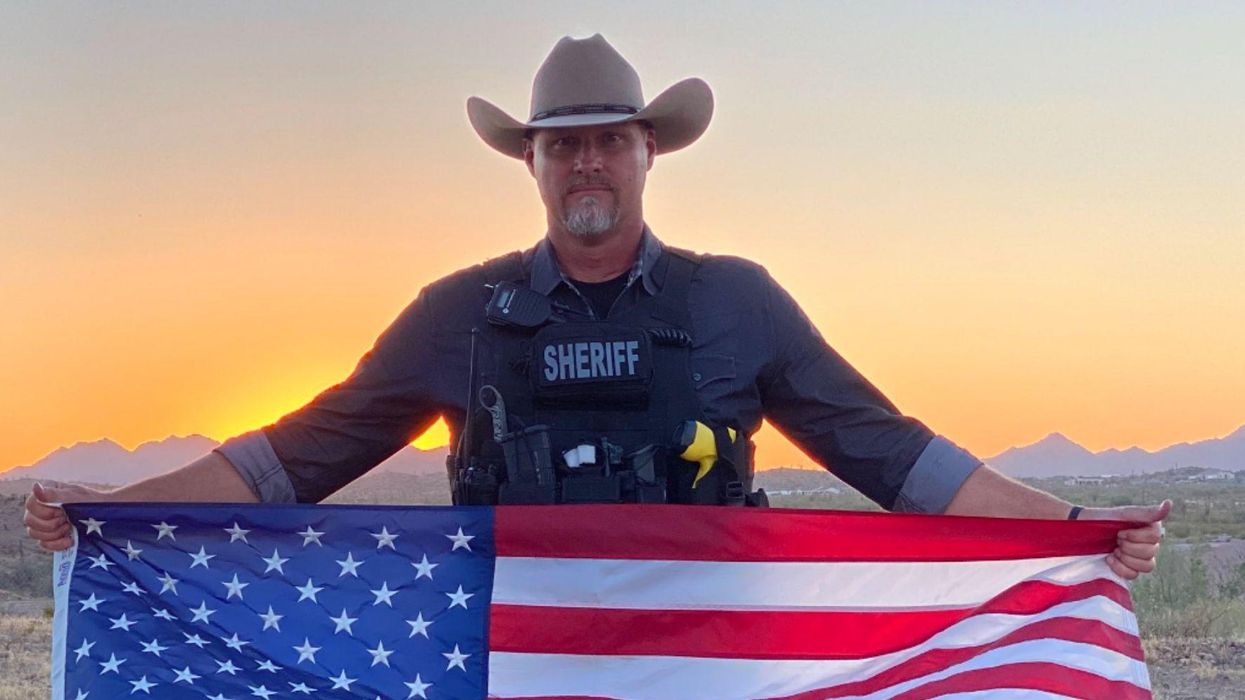 Twitter/ @sherifflamb1
Only last month, a Republican Sheriff from Arizona refused to enforce the state's stay at home order because he found it "unconstitutional".
Now he's got coronavirus.
At the time MarkLamb said he also thought, as a policy measure, the steps to slow the virus's spread had gone on long enough.
"The numbers don't justify the actions anymore," he said in early May, and continued:
Three hundred deaths is not a significant enough number to continue to ruin the economy
Lamb was recently tested for coronavirus as part of the protocol involved to prepare for a scheduled meeting with Donald Trump, and as a result of his positive result, will not be meeting the president.
"Unfortunately, as a law enforcement official and elected leader, we do not have the luxury of staying home."
Lamb wrote in a post on the Pinal County Sheriff's Facebook page,
This line of work is inherently dangerous, and that is a risk we take when we sign up for the job. Today, that risk is the COVID-19 virus.
Seems like those risks should have been taken a little more seriously.
Lamb then suggests that he caught the virus at a campaign event last Saturday, saying "it is likely I came into contact with an infected individual."
This coming Saturday, President Trump is hosting a rally in Tulsa, Oklahoma, where he is expected to draw a crowd of 100,000. He had bragged that a million people requested tickets for the event – more than double the population of the city.
Health experts have begged Trump to call off the rally, fearing that it could become a coronavirus super spreader event. And since Trump himself isn't much of a fan of protective masks, it doesn't seem likely that many of his supporters will be wearing them either.
We wonder whether Sheriff Lamb would recommend attending?