Wilhelm Brasse/ Marina Amaral
Marina Amaral is a digital artist who specialises in colourizing historical photos using tools in Photoshop.
Her portfolio features stunning restored images of Albert Einstein, Abraham Lincoln and Martin Luther King Jr.
But perhaps the most haunting and distressing photos in her impressive body of work are of Czesława Kwoka, a 14-year-old prisoner who was in Auschwitz.
Czesława was one of the thousands of children who were sent to Auschwitz during the 1940s.
She was imprisoned there from 13 December 1942 to 12 March 1943. There are no records of how she died.
Marina first found Czesława's picture when she was searching for public domain images of the holocaust and was immediately taken by the expression on her face.
Speaking to Indy100 she said:
I had the idea of restoring some Holocaust photos for quite a while, but I've always been confronted with some issues.

In addition to my own moral questions about how to handle these photos, I needed to find public domain images. So, during my research, I found Czesława's registration pic.

I kept thinking about the expression on her face for days, and at that moment I knew that I had to restore her photo and show it to as many people as possible. 
The original images were first captured by the famed Auschwitz photographer Wilhelm Brasse, but Marina's work has breathed fresh life into these otherwise troubling images.
Picture: Wilhelm Brasse/ Marina Amaral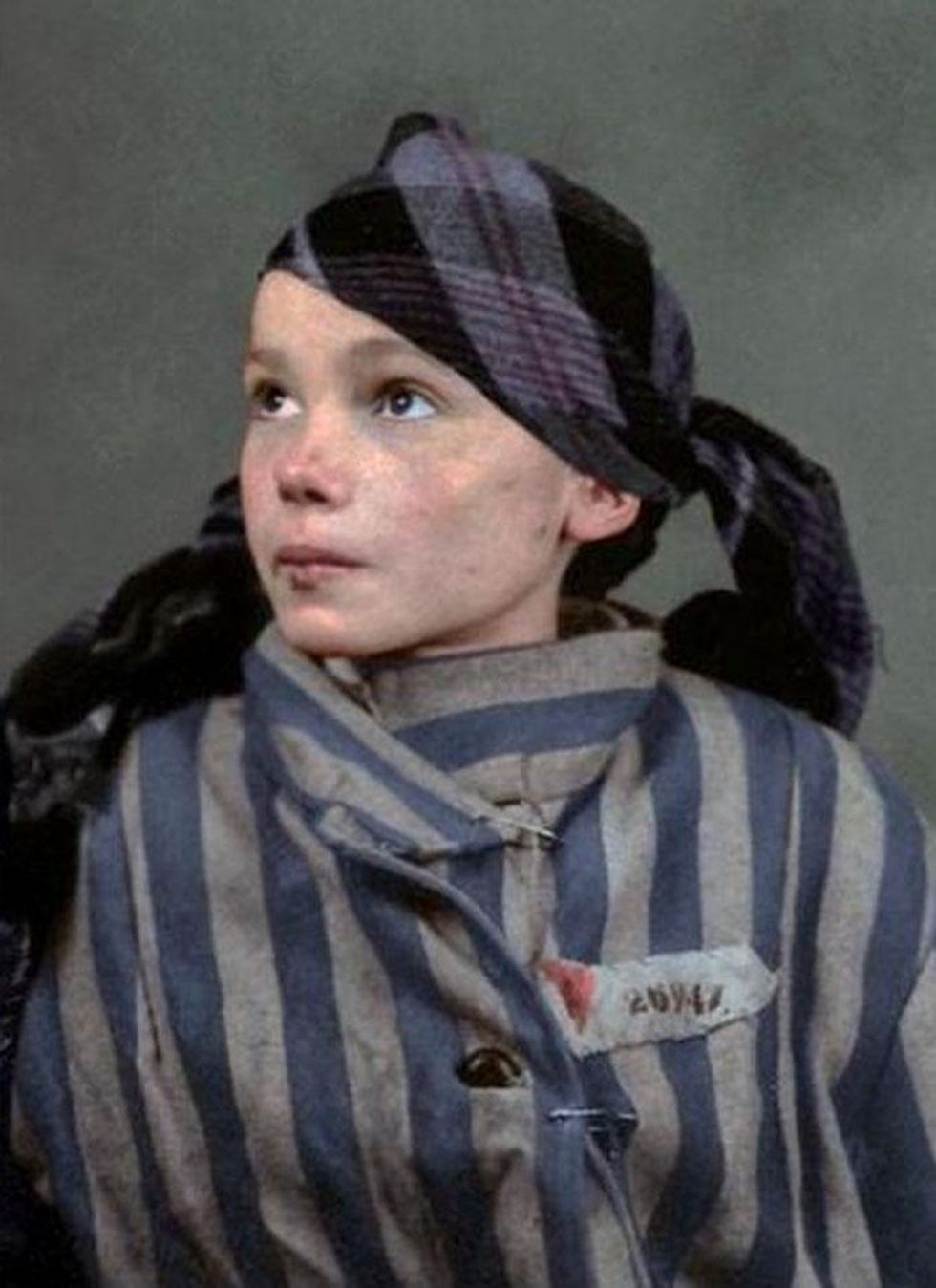 Picture: Wilhelm Brasse/ Marina Amaral
Brasse's work was the subject of a 2005 Polish TV documentary called The Portraitist.
In 2007, he spoke to the BBC about his memories of the Czesława and the difficulty of seeing her punished. He said:
She was so young and so terrified. The girl didn't understand why she was there and she couldn't understand what was being said to her.

So this woman Kapo (a prisoner overseer) took a stick and beat her about the face.

This German woman was just taking out her anger on the girl.

Such a beautiful young girl, so innocent. She cried but she could do nothing.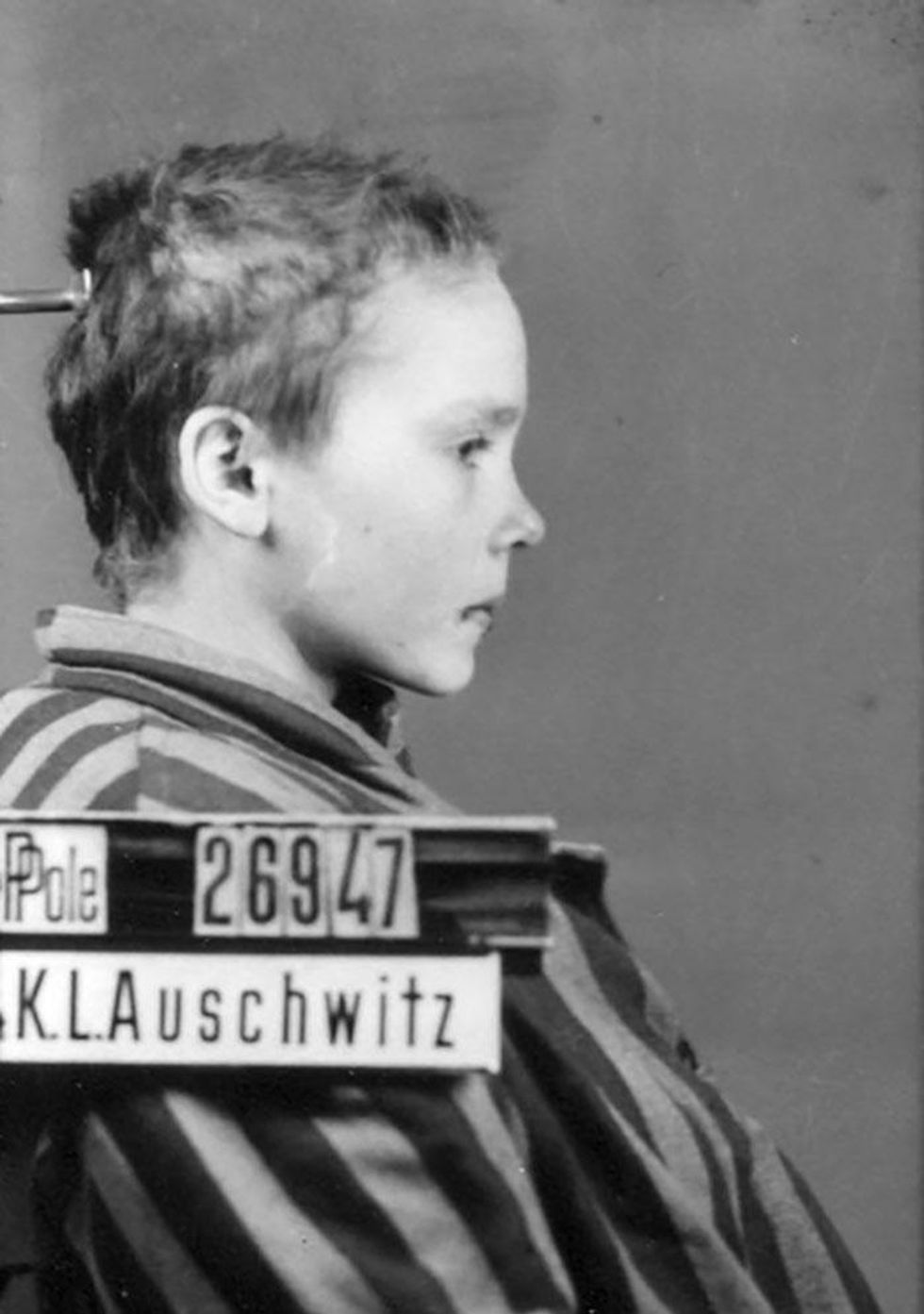 Picture: Wilhelm Brasse/ Marina Amaral
Picture: Wilhelm Brasse/ Marina Amaral
He adds that before he took the photos Czesława wiped her tears and blood away from her face, of which can now be seen in Marina's work.
Wilhelm, who died in 2012, admitted that despite the anguish he felt, he could not interfere out of fear for his own life.
To tell you the truth, I felt as if I was being hit myself but I couldn't interfere. It would have been fatal for me.
In a similar manner, Marina admits that although the reality of the pictures was hard to face she wanted to show the extent of the atrocities people faced during the holocaust.
I wanted to use her face in the most respectful way possible to show what those millions of people, including thousands of children, had to endure.

The reality is hard and cruel, but it is necessary to face it so that we can learn something from the mistakes and atrocities committed in the past.

For me, it is bizarre to think that even today there are people who do not believe that the Holocaust really happened.
Picture: Wilhelm Brasse/ Marina Amaral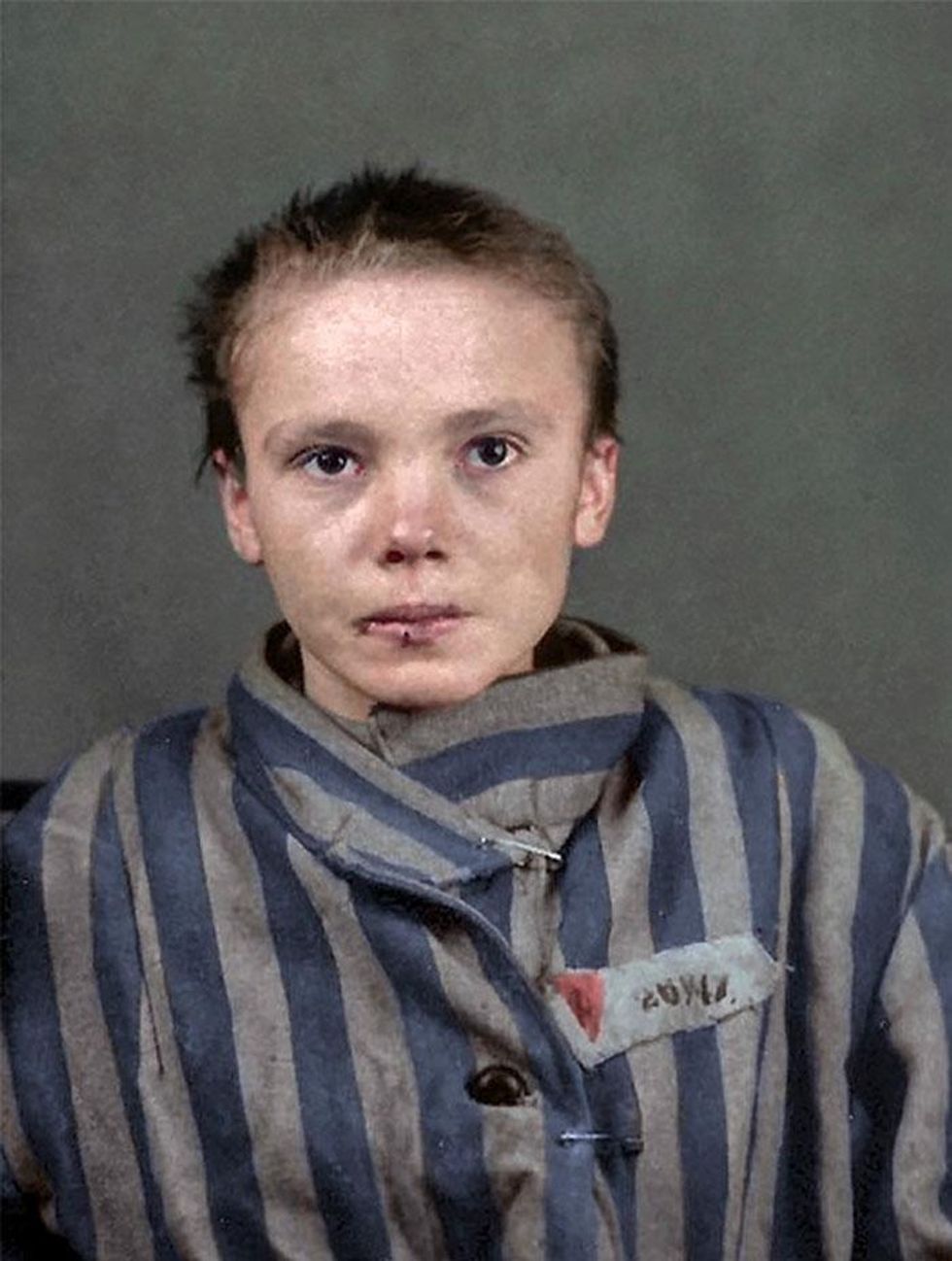 Picture: Wilhelm Brasse/ Marina Amaral
Marina told us that it was difficult to find out any more information about Czesława but the photos have had a positive impact on people that have seen and it has helped create its own discussions.
She says:​
It [the response] has been amazing. I'm extremely surprised, but at the same time very, very happy.

Her photo and her story are being discussed around the world and many important reflections have started from there, which makes me certain and proud that my goal has been achieved.
If you would like to see more of Marina's work, visit her personal website or follow her on Twitter and Facebook.
HT Bored Panda