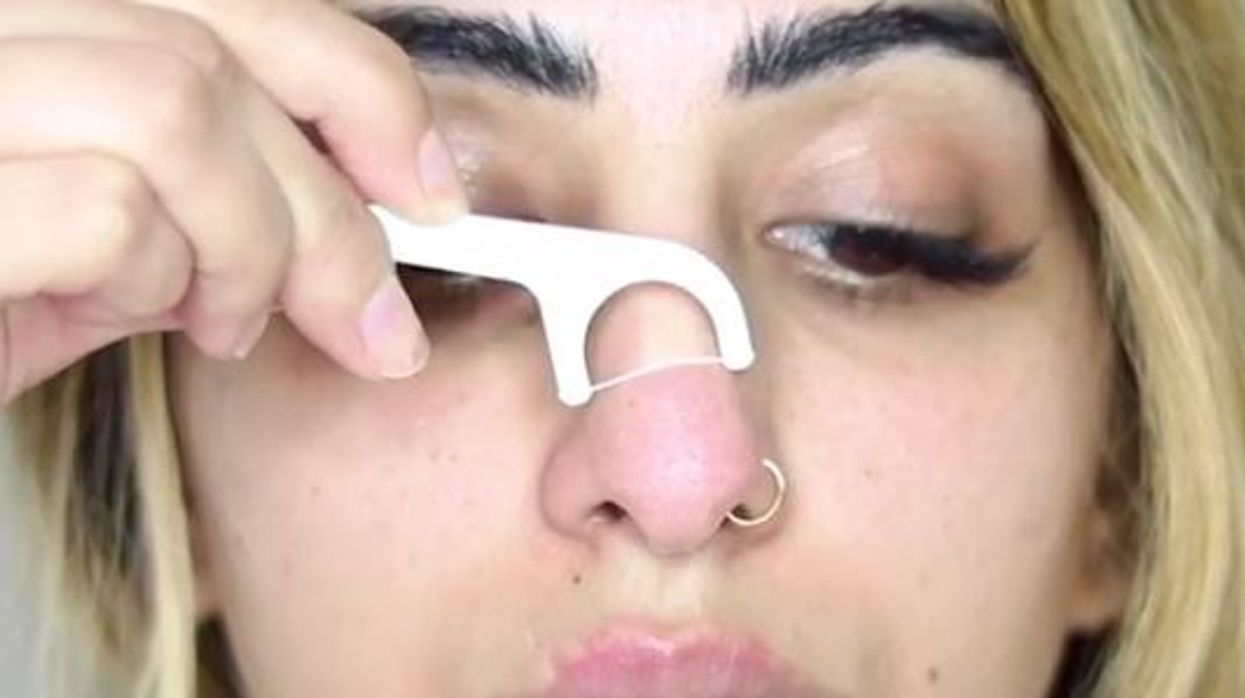 @SUKHIMANN_
We're all acutely aware of the importance of flossing our teeth – but now there's a new use for dental floss, and it's equal parts genius, disgusting and a little worrying.
Beauty vlogger Sukhi Mann has come up with a three-step method of using floss to remove blackheads.
And this is how to do it:
Warm a towel in hot and place over the pore-ridden area of skin, for around five minutes
Take disposable floss and drag in a scraping motion
Rinse with a mild cleanser
Mann demonstrates it here:
You're probably wondering, 'is this going to damage my skin?' Which is exactly what Allure's Sarah Kinoen asked a dermatologist.
Ava Shamban told Allure:
Since she's using it to essentially scrape the skin, it looks like it would be okay [to replicate] as long as you're not using the [flosser stick] in a sawing motion, cutting into the skin.

The only drawback would be that the floss is clean, but not sterile.
If that's left you feeling emboldened, as well as clean-pored, Mann also has advice on how to use wasabi as a DIY lip plumper and mango to remove fake tan.
It goes without saying that you should always be careful with these DIY health hacks.